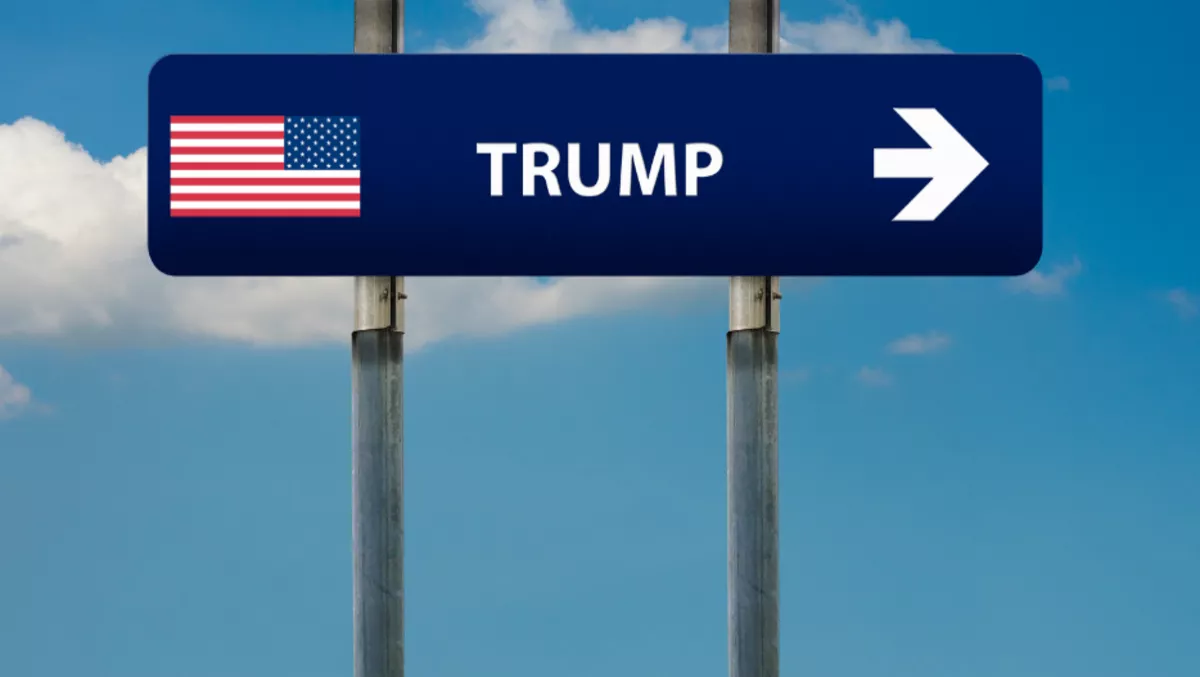 From Microsoft to Xero to Trump, oh my
FYI, this story is more than a year old
It was officially confirmed yesterday Xero chairman Chris Liddell will step down from the board, following news he's on his way to take up a role with US president-elect Donald Trump. That still feels weird to write.
It was revealed Liddell had accepted an assistant role with Trump, a move he said meant he had to step down from his current role at Xero. Liddell will head up a strategic development group and take a lead on the incoming president's big-ticket projects. His role with Trump is tipped to be a powerful one.
The news initially didn't go down well with some Xero customers, with reports showing several customers threatening to cut ties with the cloud-base accounting software firm.
Liddell was appointed chairman of the Xero board in February 2014. He previously held vice chairman and CFO roles at General Motors, as well as senior VP and CFO at Microsoft from 2005-2009.
At the time, departing chairman of the board Sam Knowles said Xero's move to a US-based chairman as the next logical move for Xero's transition to a global business. Liddell was based in New York.
According to reports, Liddell's new role with Trump was announced alongside that of Reed Cordish, who will take up the role of assistant for intragovernmental and technology initiatives
"Chris Liddell and Reed Cordish have led large, complex companies in the private sector, and have played instrumental roles throughout the transition," Trump says.
"Their skill sets are exactly what is needed to effect substantial change, including system wide improvement to the performance of the government. I am delighted that they will be part of my executive team."
Meanwhile, Xero CEO and founder Rod Drury has congratulated Liddell on his new role.
"We have had the privilege of Chris' outstanding international leadership as chairman of our board over a key growth period where we more than tripled Annualised Committed Monthly Revenue (ACMR) from $93 million as at 31 March, 2014 to $303 million as at Sept 30, 2016," says Drury.
"Chris leaves us in a good position with strong global revenue growth, our subscription revenues growing faster than our costs and a goal to achieve cash break even with cash on hand," he says.
"We wish him all the best in his exciting new role."
According to a statement from Xero, Liddell's resignation will take effect at 5pm today. He will be replaced by Graham Smith, who will take on the role immediately follow Liddell's departure.
Smith is also based in the U.S and has already served as a Xero director for two years, and currently chairs the Audit and Risk Management Committee.
Smith has served as CFO for Salesforce, as well as holding executive positions at Advent Software, Vitria Technology, Nuance and Oracle.
He currently serves as a board director at Citrix, Splunk, MINDBODY and BlackLine.
"We are thrilled that Graham has accepted the role of chairman," Drury says.
"His global SaaS expertise combined with the deeply experienced Xero Board of Directors will continue to guide our global footprint and industry-leading growth in revenue and subscribers."
Here's hoping Liddell manages to have a positive influence in the White House over the next four years.
Related stories
Top stories