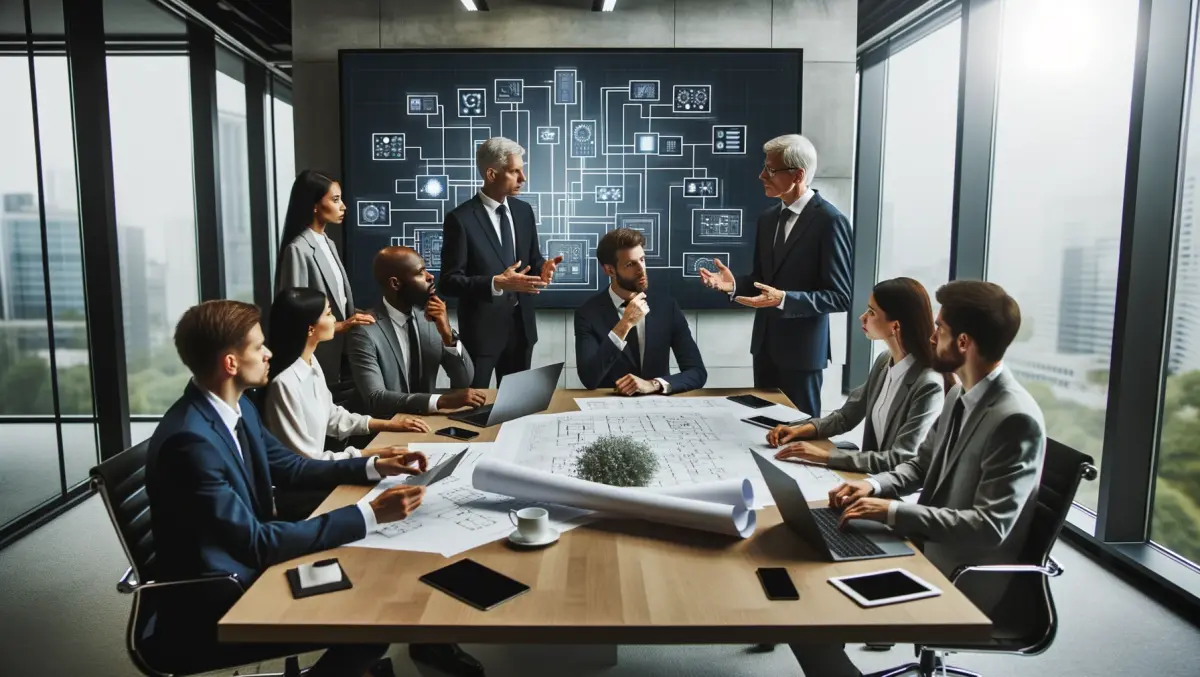 Multicloud environments key to avoiding vendor lock-in - Commvault
Thu, 22nd Mar 2018
FYI, this story is more than a year old
As more businesses transition to the cloud, many are trying to maintain some level of cloud heterogeniality and avoid being locked into any public or private cloud environments.
This data and workload portability are a priority when selecting the right cloud environment, but what's the best way to achieve it with the lowest risk?
TechDay spoke to Commvault APAC principal architect Chris Gondek to find out.
Why are companies increasingly moving towards multicloud IT environments?
I think it's important to note here that in moving towards multicloud, it's also moving away from single cloud IT environments and absolutely involves more than just multiple public cloud vendors infrastructure-as-a-service offerings.
This includes the adoption of managed services and software-as-a-service offerings too – while even providing a private cloud experience on-prem.
It's basically part of the infrastructure evolution process.
We started out by adopting public cloud computing for the reasons of economies of scale, for a faster go-to-market strategy, but multicloud or the adoption of multiple cloud environments was initially adopted because of risk aversion.
There is one other reason, that's based on pricing and offerings.
I think as the multiple public cloud vendors have arisen and matured, as Software-as-a-Service providers have started to become more popular, some workloads become more appropriate for different clouds.
It's not just based on one public cloud provider being able to provide the means for all Infrastructure-as-a-service offerings.
What are the pros and cons of multicloud IT environments?
So pros, you can place the appropriate workload in the appropriate cloud environment, whether it's for business and cost reasons or whether it's set for functionality and performance reasons, or just opening yourself up to every offering in the marketplace and have true freedom of choice.
In terms of cons, it immediately introduces complexity, there are no two ways about it.
Every single individual cloud provider, public or private, has their own set of tools, their own interfaces and user experiences, each have their own training and learning requirements associated with those.
There's also the inherent risk in adopting a multicloud environment in that you're distributing workloads amongst multiple locations, creating additional data silos and the management of that can get quite complex too.
What are some of the ways enterprises can mitigate the complexity mentioned?
The first way for companies to mitigate those challenges and complexity is to have a common approach to managing their data in the multicloud environment - ideally with a solution that understands the multiple cloud environments.
This has lead to the concept of workload portability beyond data portability becoming increasingly popular.
The concept of portability means that my workloads aren't just isolated to the public cloud environment that they originated in.
They're flexible, they can move between my multicloud environment without the complexity and without risk and we also want the ability to move them back.
So that portability gives you the true freedom from lock-in because there is even such a thing as public cloud lock-in.
Every cloud vendor wants you entirely in their ecosystem only - and they will tell you there are availability zones and regions and redundancy and durability built in, but at the end of the day, it's still the one provider.
And therefore potentially could be a single point of failure.
Why is it important to have data portability?
One of the reasons businesses moved to the cloud initially is because they already experienced hardware vendor lock-in with on-prem hardware in the data center.
This was a costly and limiting experience, things like being forced to perform expensive forklift upgrades due to scale up limitations.
Public cloud gives you that scalability so they want to avoid the experience they had previously. In response to this, cloud technologies have found their way back to the data center to provide the cloud like experience on-prem. Commvault HyperScale is an example of this.
What's the biggest challenge companies face when migrating to a multicloud IT environment?
The biggest challenge that companies face which they don't automatically identify or acknowledge, is the skills gap.
Think about the entire spectrum of where data lives, both historically and where it's moving to with the infrastructure evolution: a data center and legacy products, the community partners and certification and mastering new technologies and techniques, public cloud and hybrid IT need new layers of thinking.
So straightaway the change is introducing complexity and then businesses have to adapt, and that's what causes a skills gap.
The next challenge is just the magnitude of the work involved.
You're talking about moving complex workloads.
Sometimes, this is a seamless relocation project, sometimes it's a very complex migration, worse case it becomes a replatforming or rearchitecting of the business application exercise which is always costly and very risky.
A lot of companies pull back out of the cloud because it didn't deliver the promises or the financials didn't work out the way they'd hoped.
However, companies will continue to adopt the cloud because when you take into account the sum of benefits for public cloud, in most cases it typically outweighs the cost and risk of doing nothing.
Multicloud is delivering cloud-like experience on-prem as well as within public cloud infrastructure, almost everything IT-related has or will become a utility model, delivered as a service level with cloud-like webscale performance.
Is a multicloud IT environment suited to companies working across multiple countries regulations and data protection policies?
It is for the right reasons, and it isn't for the right reasons as well.
Initially, it is suited across multiple countries regulations because the public cloud vendors are global and therefore can provide offerings in each region, and most of them are very conscious of the individual region's sovereignty laws amongst other data requirements and are already set up to accommodate that and to ensure that those policies aren't breached.
At the same time, from a data protection policies perspective, once you're across multiple countries and regions, the cloud won't always take all of that responsibility. A lot of the time, the responsibility falls on you.
So even though the cloud might have an offering that says they understand your laws and regulations in Australia, they're not going to take the responsibility away from you.
You're still responsible, so that again increases that complexity.
For us, the end user or a business application owner, we need to enforce those policies across the systems that we use.
So really what it comes down to is how do we simplify that process? And you can do that in a number of ways but I think the best way is to have a single product approach to it all.
What can companies do to ensure data portability?
Invest in a solution that actually has the capability in the first place, and then you need to test it regularly.
Another great way to ensure your data portability is to use multicloud for disaster recovery purposes.
If I use one cloud for my production environment, one that uses a completely different cloud than my disaster recovery environment - then I'm both achieving multicloud strategy as well as ensuring data portability.
Data portability is more than just lifting and shifting data, it's asking questions like what does identity and access management look like across different clouds?
What if I wanted to move multiple workloads, what if I have to move them in a specific order?
How does availability work in a different public or private cloud environment?
We take all of this into account at Commvault with our workload portability offerings.
We also understand the automation and orchestration required when moving complex workloads between multiple cloud environments and back again.
Workload portability should be held accountable to the same service levels that the rest of the cloud services are.