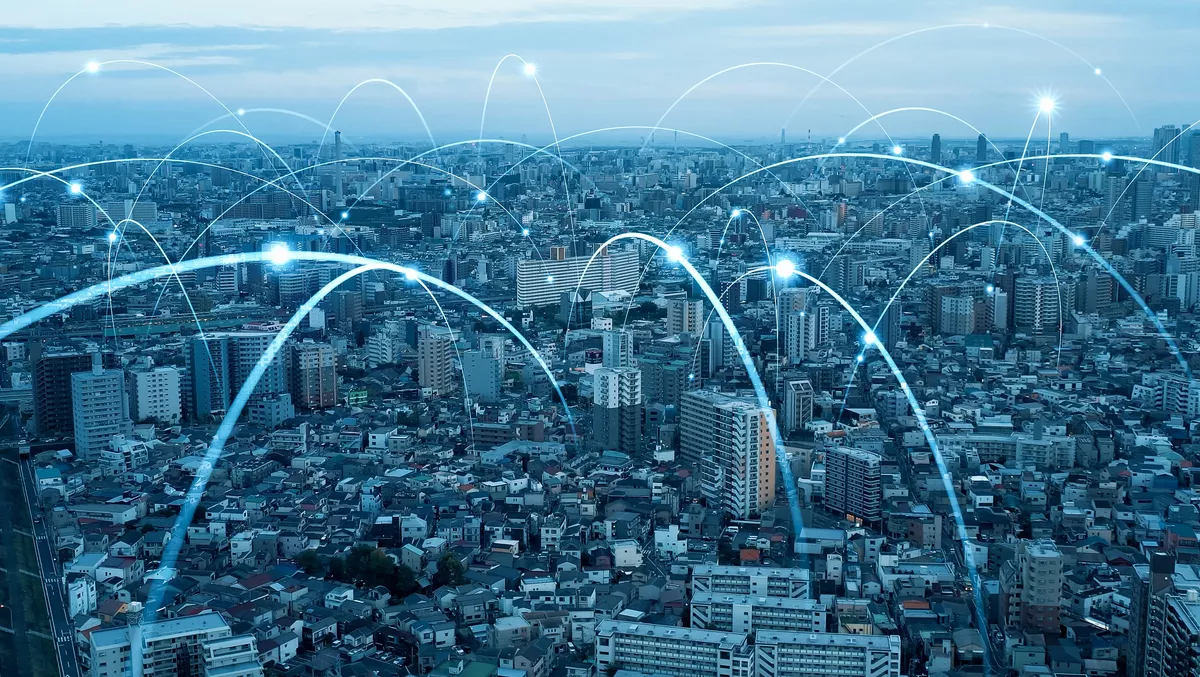 NEC announces general availability of its 4G/5G Converged Core
NEC has announced the general availability of its 4G/5G Converged Core.
According to the company, the award-winning, industry-leading high performance product can now be deployed for 4G and 5G in standalone (SA) and non-standalone (NSA) configurations. The NEC Converged Core uses a cloud-native, fully containerised microservice architecture and can be deployed in a traditional private core, on premise, or in the cloud via public cloud or hybrid scenarios.
"NEC is leveraging its rich history of innovation in network architecture and telecommunications to lead our industry's transition to Open RAN for 5G. NEC's broad suite of solutions in this area is second to none, featuring disaggregated RAN components, xHaul transport, Core Networks, Operations Automation and Systems Integration Services," NEC says.
"This suite of solutions is called NEC Open Networks. Wireless operators can rely on NEC Open Networks to realise the real-world benefits of truly open 5G networks -- flexibility, improved speed of innovation and independence from proprietary solutions."
NEC is providing NEC Open Networks to address the challenges mobile network operators (MNO) have been facing in deploying 5G networks. One of the key issues MNOs have faced is the duplicated costs incurred to manage and operate both 4G EPC and 5G. The flexibility and innovation of the new Converged Core allows a smooth transition to 5G for MNO by enabling 4G EPC, 5G NSA and 5G SA deployments with the same product simultaneously.
NEC adopted container technology and microservices by redesigning the traditional monolithic EPC into a fully cloud-native architecture and converging it with 5GC to accommodate both 4G and 5G users under a single core. This unique architecture allows individual Network Functions (NF) to be deployed and scaled on-demand as needed, to natively support high performance, availability, scalability, resiliency and disaster recovery.
This unique architecture provides the added benefit of accelerating an MNOs digital transformation that will enable deployment of new, innovative, digital services.
NEC will be presenting its NEC Open Networks at MWC Barcelona 2022.
In earlier NEC news, the company last month announced the development of a control technology that doubles the efficiency of autonomous mobile robots (AMR) in warehouses while maintaining a high level of safety.
NEC says it plans to put this technology into practical use by March 2024 and to have it installed in NEC's cooperative AMRs in Japan.
In recent years, the introduction of robots for transporting materials has accelerated due to labor shortages and large warehouses. However, even when robots have been introduced to automate transport work, it has been necessary to reduce traveling speed to ensure safety, and the improvement of transport efficiency has become a challenge.
Since it has been necessary to construct passageways and areas dedicated to mobile robots in order accelerate speed while ensuring safety, it has been difficult to introduce robots into existing warehouses. However, NEC has developed "risk-sensitive stochastic control technology" that can control autonomous mobile robots and meet safety demands.
According to the company, this has been accomplished by utilising models that can express uncertain factors that vary from one site to another, such as sensor measurement errors and differences between simulation results and actual robot movements.