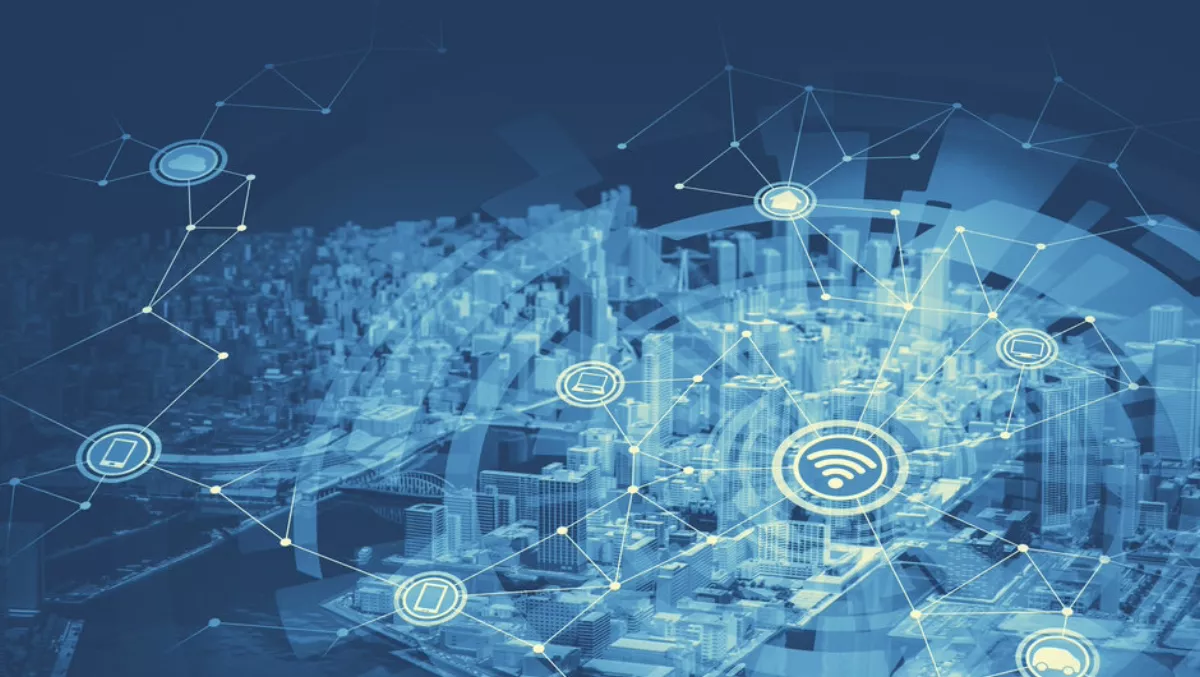 Netgear report shows offering tops two competitors
Fri, 19th Oct 2018
FYI, this story is more than a year old
Tolly Group has produced a report sponsored by Netgear that compared network management solutions, which concluded that Netgear Insight Pro provides the best deployment architecture for small multi-location businesses.
Many businesses today are structured to have regional offices, which oversee activities at numerous locations.
These businesses include Managed Services Providers (MSPs), satellite and branch offices, retail, gas stations and fast food chains, health care and regional and local government or education.
These businesses all have common networking needs, looking for reliable connectivity, good Wi-Fi performance and secure networking.
Due to the fact that few small businesses have the resources for on-site IT staff, they need systems that are easy to install and manage remotely. These organisations typically depend on an outsourced service provider for their network management.
The Tolly Group's testing has shown Netgear Insight Pro to be demonstrably superior to the alternatives, noting it is the right solution for both end-business users as well as service providers.
Netgear Insight Pro offers the following capabilities:
An architecture designed for multi-customer, multi-location businesses,

Multi-role management and monitoring,

Simple and flexible setup,

Highly-functional cloud portal,

Full-fledged management via a mobile app,

Controller-free site solution,

Support for business-class network attached storage.
The report also notes many Netgear Insight Pro only features including:
Out-of-box multi-tenancy to enable MSP and distributed organisation to support their customers,

The ability to define separate "business owner" and "IT manager" roles,

It is "clearly architected" "top-down" with the management solution at both the cloud portal and mobile app levels designed to configure, monitor and manage each location without requiring any additional equipment at each site,

"Clear, concise and easy management reporting" with Insight Pro is an essential element of keeping a business running,

Provides automatic, proactive notifications and email confirmation of changes to the devices and networks,

Generates concise reports for each business organisation with the option of weekly or monthly cadence. The report contains summary information including, number of APs and switches and power usage. Neither of the other vendors provides automatic reporting or location-specific reports,

Provides the most flexibility when adding devices to a network,

Has a consistent and intuitive interface across both its mobile app and cloud portal allowing users to do cable test, Facebook captive Portal, Firmware and PoE scheduling in the shortest period of time.
Insight Pro is an exclusive offering that is dedicated to value-added resellers (VAR) and managed service provider (MSP) partners.
The offering comes with multi-tenancy functionality within a single Insight Pro account.
Through partitioned views based on user role and access privileges, Insight Pro enables managing multiple customers from within a single Insight Pro account.
All of this is provided at the lowest TCO on the market, allowing partners to bake in their margin and still provide their customers with a very economical offering.