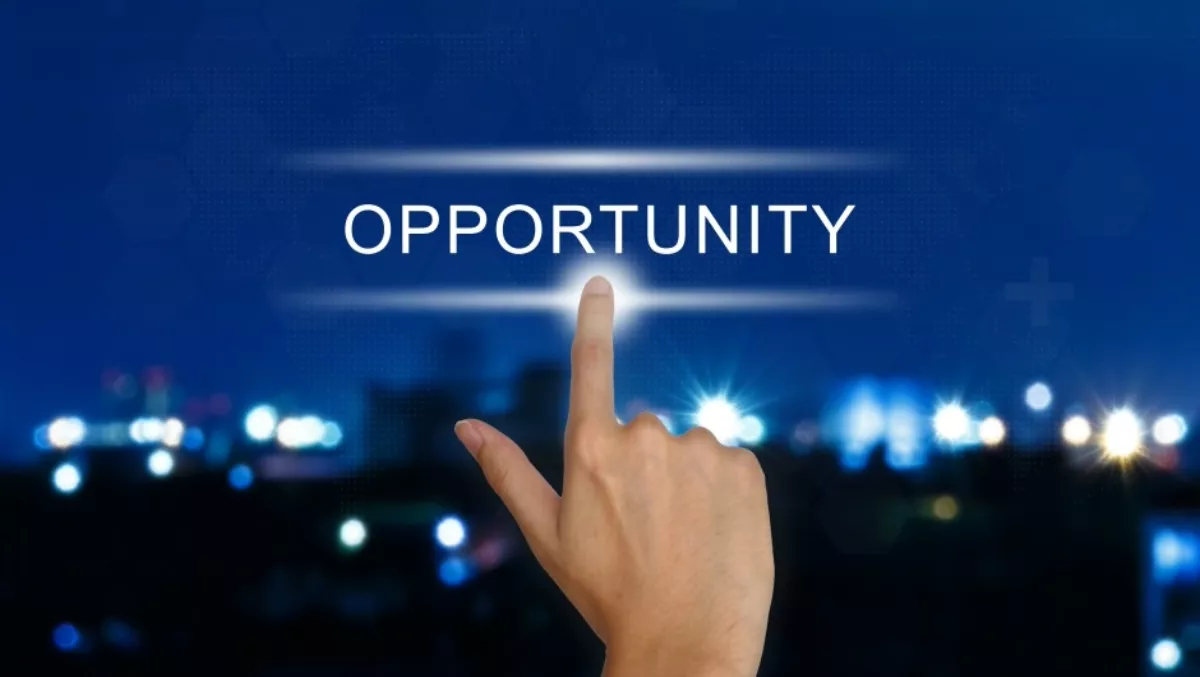 A new security fabric from Fortinet: Opportunities for the channel
FYI, this story is more than a year old
Fortinet's new security fabric, launched in late April, is much more than a theoretical concept. It represents a very real expansion of Fortinet's Secure Access Architecture with an initial portfolio of 14 new solutions. These new models include the high-performance FortiAP S423E high density 802.11 a/b/e/g/h/i/n/ac access point, the mid-range FortiWLC 200D wireless controller and the FortiWLM 100D virtual appliance.
"Fortinet's security fabric ties together all of our market-leading technologies into an integrated whole," says Andrew Khan, Fortinet Senior Business Manager at Ingram Micro, New Zealand's largest distributor of Fortinet's cyber security solutions. "The glue that binds them together, FortiOS 5.4, enables the individual components to act and respond as one – all managed through a single pane of glass and leveraging a single source of security updates. These advanced and intuitive capabilities arm Kiwi enterprises with universal visibility and control over IoT (internet of things) devices and wired/wireless devices and how they interact with critical enterprise networks."
Integrated security and operations, wired, wireless and in the cloud
"The key point of the security fabric is that, taken as a whole, it extends Fortinet's strengths," continues Khan. "Strong security combined with product integration, partnerships, visibility and awareness. With more and more interconnected devices it is more important than ever to implement security that covers the five key areas of scalability, awareness, security, actionability and openness. These five elements are the basic building blocks of pervasive security that ANZ businesses – and individuals – need to protect themselves in a dangerous world. Fortinet is well-placed to provide the foundation of strong security to promote business that is fast, secure and sustainable."
"As enterprise networks expand," he continues, "protecting each distributed and connected device gets much more difficult. Having a security fabric that integrates into all areas of network, such as endpoints and user visibility, access layers, networks, applications and cloud networks, enables end-to-end segmentation and protection for customers. It's all part of Fortinet's pervasive security philosophy."
Empowering ATP
Nowhere is this more important than with Fortinet's advanced threat protection (ATP) that provides deep inspection of traffic, dynamically generates local threat intelligence and transmits data to FortiGuard Labs which automatically propagates real-time threat intelligence updates back into the entire system. This breadth of intel, coupled with sophisticated, scalable and rapid analytics, provides an actionable security architecture with the capability to rapidly detect and mitigate threats wherever they occur and before they cause any damage.
Opportunities
No other IT market moves as fast as security. Which means that vendors, resellers and network managers all need to continuously up their game. "Fortinet has done – and continues to do – their part in developing more integrated and robust security solutions as evidenced by the Security Fabric," notes Khan. "Now it's up to you, Fortinet Partners, to get the word out to your client base. Of course nobody likes to hear 'hey, your state-of-the-art security that you bought in 2014 is already out-of-date,' but that is the reality of the situation. The upside is that, moving forward, all of Fortinet's solutions will be optimised to integrate fully within the security fabric at all layers in the network and to provide total visibility across all security functions."
In line with government policy
With New Zealand's recent commitment to invest $22.2 million to set up a Computer Emergency Response Team (CERT), all eyes are focussed on network security. "Part of the CERT mandate," concludes Khan, "is to educate businesses on the threat landscape and how to avoid risk. This initiative is a great opportunity to re-double your engagements with clients and prospects and tell them how Fortinet can not only help them stay safer on-line but, by implementing an ATP solution, how they can support the government's CERT initiative as well."
For further information, please contact:
Andrew Khan, Senior Business Manager Email: andrew.khan@ingrammicro.com M: 021 819 793
David Hills, Solutions Architect Email: david.hills@ingrammicro.com M: 021 245 0437
Hugo Hutchinson, Business Development Manager Email: hugo.hutchinson@ingrammicro.com P: 09-414-0261 | M: 021-245-8276
Marc Brunzel, Business Development Manager Email: marc.brunzel@ingrammicro.com M: 021 241 6946
Related stories
Top stories