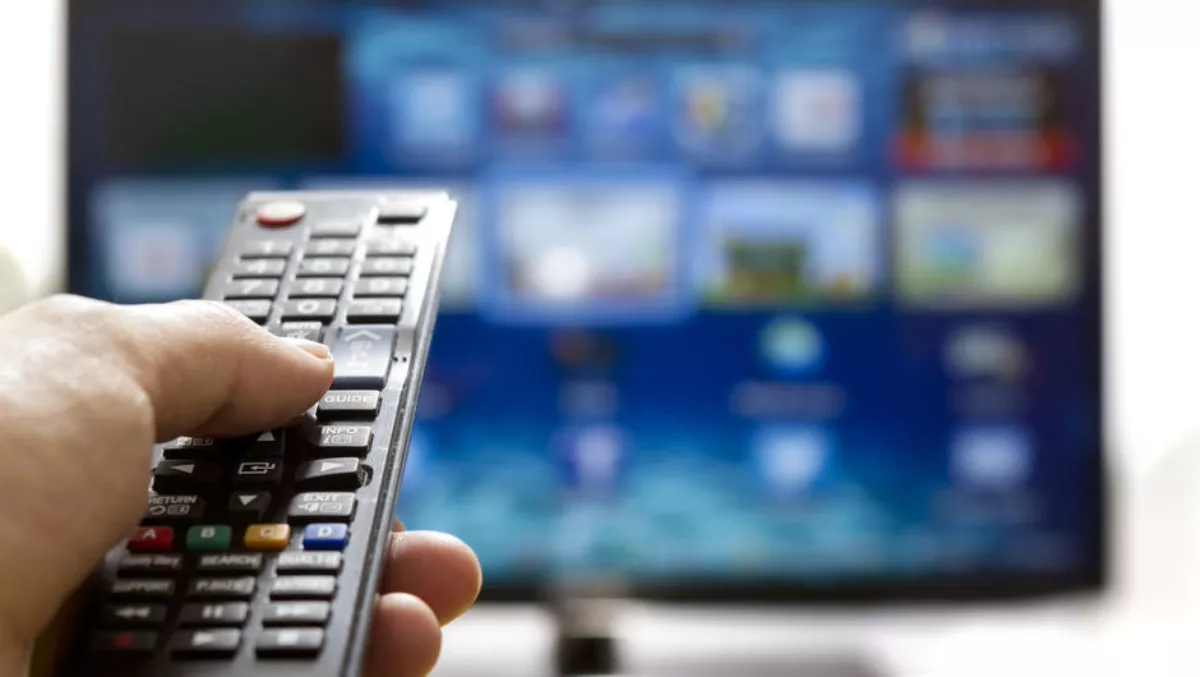 New Zealand outpacing global smart TV adoption
By Sara Barker,
Wed 12 Sep 2018
FYI, this story is more than a year old
New Zealand consumers love their smart TVs so much that the country is quickly becoming a global leader in its adoption. Research firm IDC analysed the marketscape across 19 countries and found that New Zealand's 44% adoption rate is second only to South Korea. The global average is slightly lower at 39%.
The IDC ConsumerScape 360 study found that New Zealanders own an average of 4.2 electronic, of which 77% are smart devices. The percentage of smart devices has risen 10% over a single year. New Zealanders' most commonly used smart devices include smartphones, laptops, and smart TVs.
The 4K TV market is doing particularly well in New Zealand. The adoption rate has doubled to 20% in the last 12 months alone, the report says. The global adoption rate sits at 19%.
However TVs that offer 4K capability aren't necessarily offering a unique point of difference. Less than half of 4K TV buyers in New Zealand say that 4K was a main factor in their purchasing decisions.
According to IDC New Zealand market analyst for client devices, Alex Yuen, more than half of New Zealand consumers bought 4K-enabled TVs not for the picture quality, but because they had inbuilt 'smart' capabilities.
"It is a testament to New Zealanders' tech savviness that both Smart and 4K TV adoption rates now exceed the worldwide average. It reinforces the underlying trend we have seen in recent years, where New Zealand's overall digital uptake has been steadily growing, to the point where it has reached global parity, and is now quietly exceeding other countries in many areas," says Yuen.
One of the main aspects driving interest in smart TVs is video streaming capability. According to the report, 33% of New Zealanders have streamed video in 2018, up from 26% last year. They're also catching up to global adoption averages.
Yuen notes that smart TV owners are more likely to value high-speed connections and quality entertainment.
Our research shows that subscribers to online video streaming services are more likely to own a Smart TV, as well as a smartphone," Yuen says.
"The combination of these two devices allows consumers to access to their favourite shows anywhere they have a connection. These same subscribers also value smart capabilities more than the average consumer. They are more likely to want the best entertainment experience and more likely to spend to attain it."
Yuen says that hardware vendors and video streaming providers can look forward to an era in which online video streaming replaces linear TV.
"Hardware vendors can get ahead by articulating the value of connectivity between their televisions and other smart devices to their potential customers, while online video streaming providers should pay more attention to delivering a better television experience," Yuen concludes.
The IDC ConsumerScape 360 analysed countries including New Zealand, Australia, Vietnam, China, South Korea, Japan, Russia, Poland, Turkey, Sweden, United Kingdom, Germany, France, South Africa, India, Brazil, Mexico, United States, and Canada.