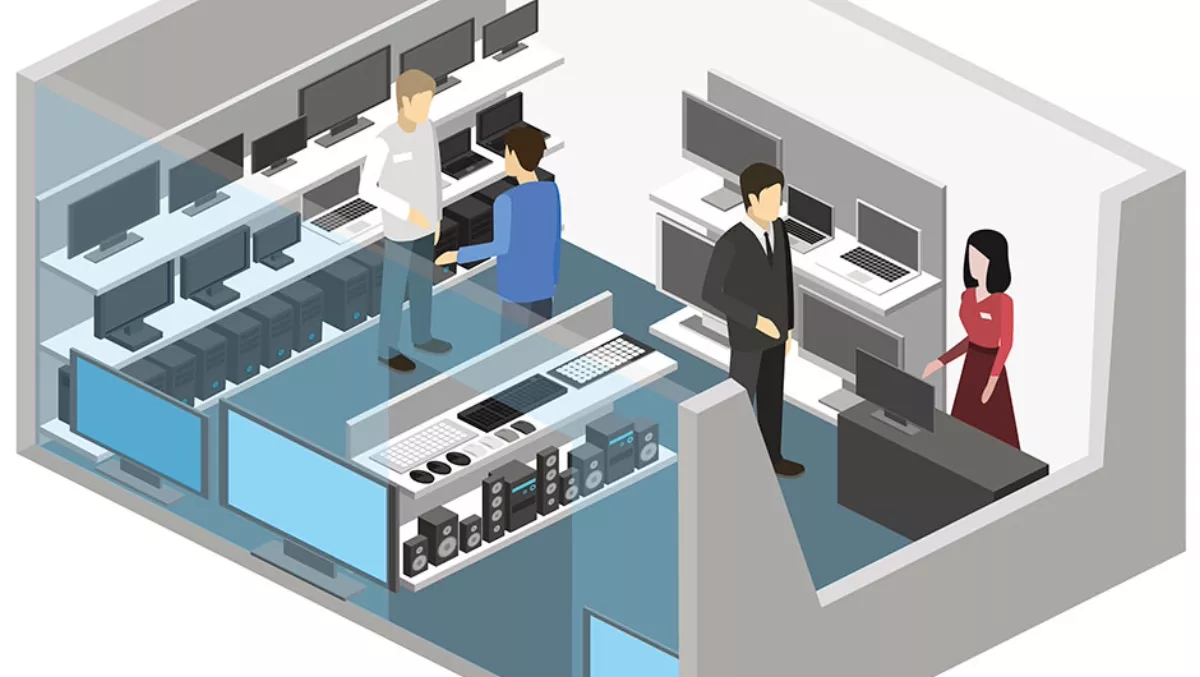 Nine facts about Microsoft's global channel ecosystem
By Sean Mitchell,
Tue 11 Jul 2017
FYI, this story is more than a year old
Microsoft has historically been proud of its partner ecosystem. As a result the company has long had a strong relationship with its channel partner community.
In February 2014, the current CEO, Satya Nadella took the helm at the vendor. It soon became clear the Nadella had a radical plan to reshape Microsoft. Since then he has taken its 175,000 person workforce and refocused it on cloud computing.
"With more than $12 billion in commercial cloud annualised revenue run rate. We're on track to achieve our goal of $20 billion in the fiscal year 2018" said Satya Nadella, CEO, Microsoft.
Although this focus has worried many global channel partners. Many have worried that Microsoft would join its cloud competitors and leave its partner community behind. An example is Salesforce which doesn't provide any margin for partners selling their cloud offering.
Microsoft is bucking the trend of its competitors and claims to be truly committed to its channel. Below are eight key stats that illustrate their commitment:
- 95% of Microsoft's commercial revenue comes from partners. - Partners receive 19% higher margins than the next closest competing vendor.
The size of the ecosystem: - Globally Microsoft has over 64,000 of cloud partners. - That's more cloud partners than competitors Amazon Web Services (AWS), Google and Salesforce combined. - 17 million people are employed by Microsoft partners around the globe.
The evolving partner ecosystem: - The ecosystem under significant growth with over 6,600 new partners per month. - 30% of partners joined our network within the past twelve months.
The success of Microsoft partners: - For every $1 of Microsoft revenue, the partner ecosystem generates $9.01. - Almost a trillion of revenue per annum is turned over by Microsoft partners according to a recent IDC report.
Microsoft believes these are proof that it's a channel business and wants to remain that way. They also see it as a key competitive advantage against its aggressive competitors in the business cloud space.
"To help partners innovate more, go to market faster and connect with the right customers at the right time, we are transforming how we engage with our partner community by bringing our partner-facing roles into one organisation. We have aligned all partner-facing roles to three primary functions: Build-with, Go-To- Market, and Sell with. This will help simplify and optimise our engagement, drive increased collaboration and foster a culture of work that puts our partners first." Says Judson Althoff, Executive Vice President, Worldwide Commercial Business, Microsoft.
Gartner's view:
"Cloud has created disruption in channel partnerships in more ways than just changes in margins on resale of SaaS and IaaS. Partner ecosystems rather than rigid partner programmes are the future to deliver on the customers digital business priority. Digital business solutions can be complex and that means partners working together and co-selling on a deal by deal basis. Eventually entities (partners) within the ecosystem find their place driven by profitability, and partnering to deliver solutions becomes a natural go to market strategy." says Mark Paine, Research Director - Channel programmes, Gartner