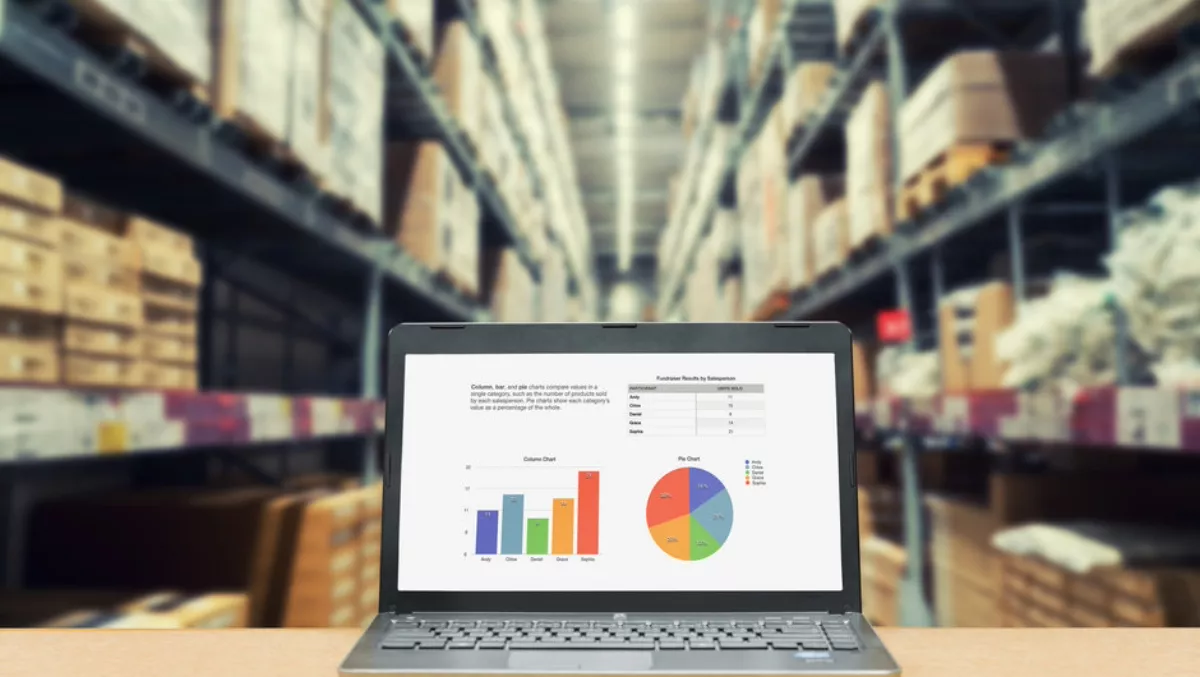 Nine reasons distributors need an analytics upgrade
FYI, this story is more than a year old
Distributors fulfil an essential role in the business ecosystem and rely on comprehensive data to make the right decisions.
However, Australian and New Zealand distributors face disruption from large online players like Amazon and will need to respond quickly to changing customer demands.
Unfortunately, many distributors may be making decisions without the full picture, according to Epicor Software.
"Distributors pull data from many different sources but, if that data isn't integrated into their enterprise resource planning (ERP) software, then they could be missing out on important information," says Epicor A/NZ regional vice president Greg O'Loan.
"Traditional data management solutions are no longer sufficient for distributors in today's fast-moving environment."
To use their information to the fullest potential, distributors not only need to collect data, they will also need to use a modern business intelligence (BI) solution to gain actionable insights.
With the right combination of ERP and BI solutions, it becomes possible for business leaders to understand how to reduce costs, identify new opportunities in the market, and deliver an on-demand 360-degree view of the entire company.
"Outdated systems lack the capabilities needed to provide insights that drive a business forward," O'Loan adds.
"As well as limiting an organisation's reporting and decision-making capabilities, they can also prevent employees from working as productively as they could. For that reason, businesses can benefit significantly from upgrading to a modern ERP system with BI capabilities. The best way to start is to understand how big data can help."
Epicor has identified nine ways a modern, big-data enabled ERP solution can help distributors:
1. Current data
Data-driven solutions let users investigate trends for any time period; days, weeks or months.
2. Speed of reporting
Modern systems shift the effort from simply running reports to the more critical activities of data analysis and business management.
3. Access to information
Modern systems enable widespread and reliable access to data from any computer or mobile device.
4. Deep discovery
Modern ERP systems offer flexible and granular data analysis. Users can configure any collection of data they need, and drill down for further details that support smarter business decisions.
5. Buying trends and product mix
Modern systems let users identify all related products based on purchase trends, discover new sales opportunities, and correct less-successful strategies.
6. Margin enrichment
Modern ERP systems let users can view margin by customer and product in a multitude of ways, so that sales strategies can be improved and better product mix decisions can be made to support growth.
7. Gross margin return on inventory investment
Modern BI systems deliver improved visibility into the inventory costs of specific products versus their selling price. They also make it easier to identify and promote the sale of the most profitable items to drive revenue growth.
8. Activity-based costing for profitability
Modern BI systems provide better, deeper analysis of customer and product data to identify high-cost customers, vendors, and representatives. This lets distributors manage out less-profitable customers and streamline their business.
9. Dead and slow-moving stock management
Modern ERP and BI systems combine sales and purchasing activities, so users can make strategic decisions around inventory performance. This could include special promotions to recent buyers of dead or slow-moving items, or identifying opportunities for dialogue with customers who are no longer buying.
"Distributors need an ERP solution designed specifically for wholesale distributors. This helps them derive more value from their business systems, because they're able to leverage better insights into the metrics that matter," O'Loan says.
"Armed with this data, distributors can then reduce costs, identify new opportunities, support specific programs, and make decisions faster."
Related stories
Top stories