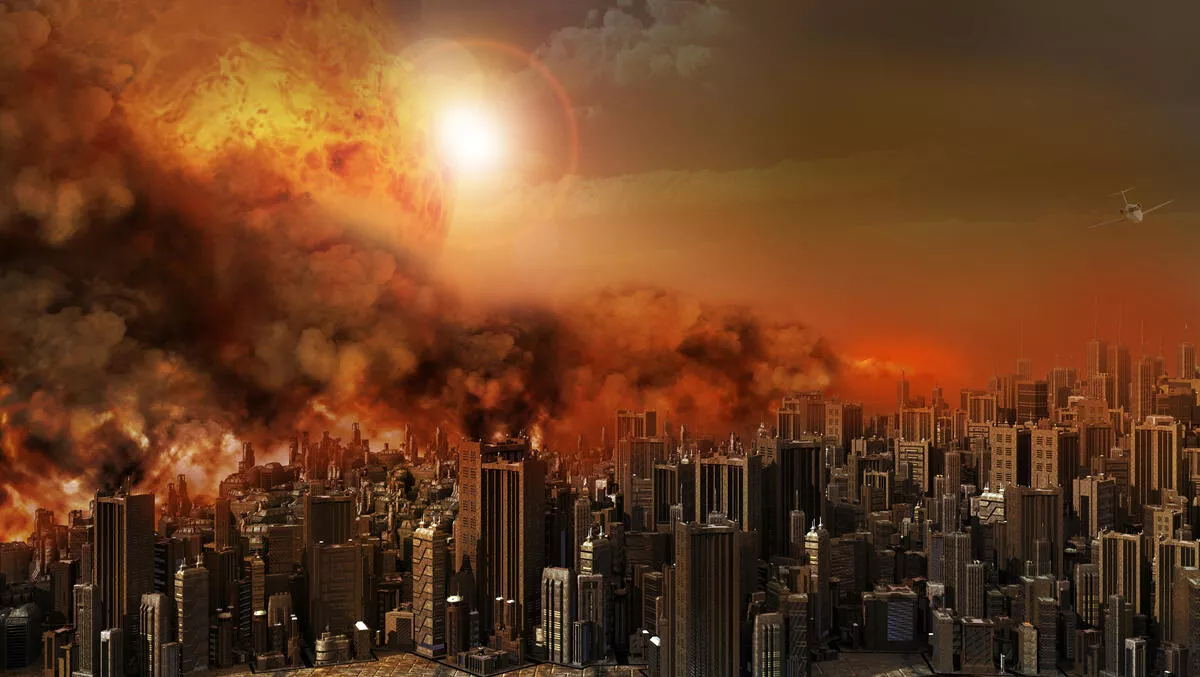 NZ exclusive: Evolving HP keeps the PC faith
Mon 23 Dec 2013
FYI, this story is more than a year old
"If God needed a computer, this is the one he would build."
When talking up HP's PC range earlier this year, CEO Meg Whitman was unwavering in her belief that the company could survive in an apparent diminishing market.
Fast forward only a few months and the tech giant sits atop of the New Zealand PC market, with the company continuing to drive new products to market.
Recent findings from research firm IDC show that when it came to the PC industry, New Zealand outperformed market expectations, growing 21% year-on-year with 166,000 units shipped during Q3 2013.
"The PC market is dynamic, and hungry for innovative products," says Victoria Mahan, Category Manager, Printing & Personal System; HP New Zealand.
Yet Mahan, who joined the company as Finance Manager in 2004, understands the bigger picture, acknowledging that HP must spread its wings across other markets further down the track.
"We know the industry is changing, and we will continue to evolve with the market trends and customer demands," Mahan says.
But with the magnitude of growth last quarter a pleasant surprise, especially in a mature market such as the PC market, this is the first time the New Zealand PC industry grew year-over-year in two years.
Speaking exclusively to The Channel, Mahan says HP is ramping up its efforts in the tablet space also, while continuing to drive PC sales through its channels.
"We will continue to strengthen our PC portfolio - including desktops, notebooks, workstations, convertibles, hybrids and AiO - while expanding our offerings in the growing tablet space," Mahan adds.
"We view tablets as an extension of our overall personal systems portfolio, and we have an aggressive tablet strategy that aims to gain enough scale to aid hardware margins while driving attached services and software revenues."
Enterprise focus…
Claiming the company to be "better and stronger together" during a conference call with investment analysts in February this year, Whitman sidestepped plans to spin off the company's PC business, refusing to divide the company in any way.
Whitman claimed the company "really ramped up our innovation in the personal systems space with a particular focus on the enterprise."
But is this still the case?
"Yes, for sure," Mahan adds. "In Personal Systems we're delivering on our innovation strategy across a few key areas.
"Designing products that people desire and meet IT requirements, like the new HP EliteBook Folio 1040.
"Delivering innovative form factors that meet mobile work styles and use models, like the HP EliteBook Revolve 810 G2.
"Building security and manageability solutions from silicon to the cloud, through innovative technologies like HP Sure Start, the industry's first self-healing BIOS solution.
"This unique hardware-based, future-proof solution detects and remedies malware and security attacks to the BIOS."
Insisting that no other competitor in the industry delivers this level of BIOS-based security, Mahan says the solution first featured in HP's EliteBook 800 series, and is also available on the new EliteBook Folio 1040.
According to Mahan, other key areas of success during the past twelve months include the company expanding its services offering to simplify jobs for IT and satisfy end users.
"For example, we're building a complete "Business Ready PC" services portfolio that enables customers to have differentiated experiences with their PCs," Mahan adds.
"And at the same time we continue to transform vertical industries such as Education, Healthcare, Media & Entertainment and Financial industries with our solutions."
They say good things come to those who wait, and with HP, that may well be the case…