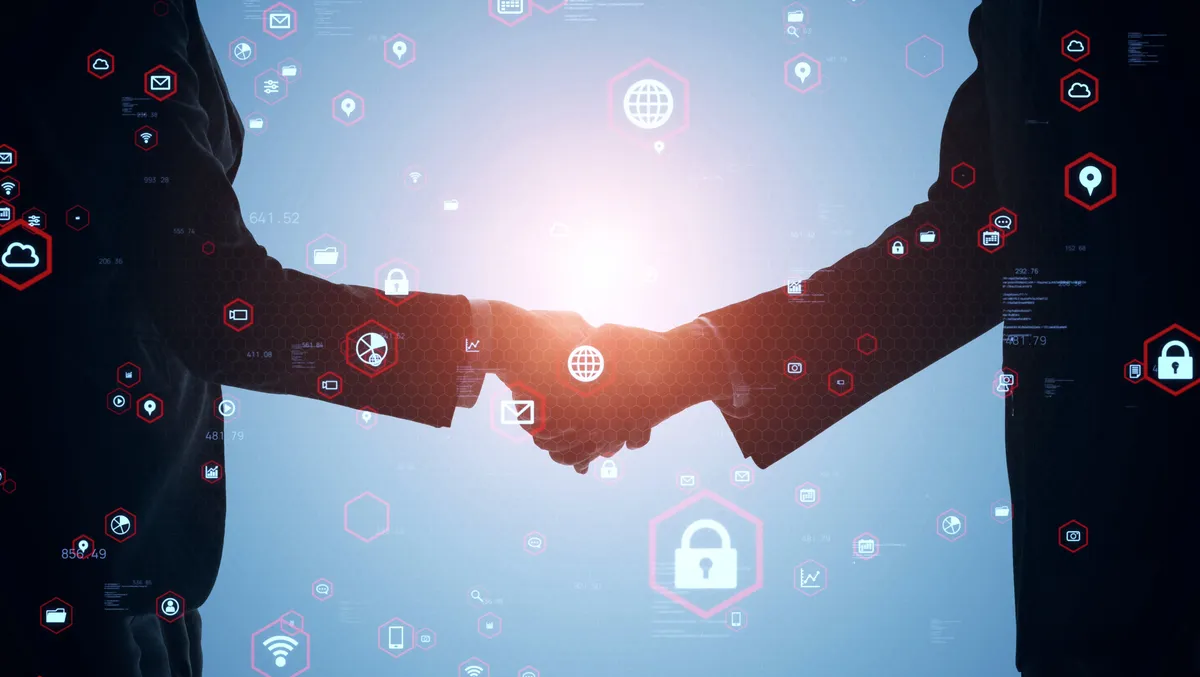 Palo Alto Networks, Ingram Micro to provide cybersecurity solutions in NZ
Palo Alto Networks has announced a strategic distribution agreement with technology distributor Ingram Micro to provide advanced security solutions to businesses across New Zealand.
The strategic relationship brings together Palo Alto Networks' security technologies – Next-Generation Firewall, Prisma Access, Prisma Cloud and Cortex XDR – with Ingram Micro's extensive network of resellers and partners to help empower and better secure customers in New Zealand.
In recent years Palo Alto Networks has expanded its portfolio of offerings to include increased capabilities in autonomous cybersecurity operations, true hybrid cloud posture, workload and threat intelligence management, as well as the worlds leading end-to-end single vendor SASE (secure access service edge) solution to enable organisations to adopt a Zero Trust architecture strategy and to ensure that they are keeping their critical data, users and applications safe and secure.
This strategic agreement is timely as organisations from all industries and verticals look to reduce costs, optimise their technology investments, and focus on lifting security posture and capability to deal with an ever-increasing cyberthreat landscape.
As a global thought leader, Palo Alto Networks is well positioned to help achieve these outcomes and to be the cybersecurity partner of choice with its comprehensive platform, which is underpinned by industry and analyst-validated solutions as well as focus and commitment to helping service providers secure and monetise their next-generation network investments across 5G, IoT and medical OT / IoT environments and architectures.
The Palo Alto Networks New Zealand team has tripled in size over the past two years, and its partner network has grown substantially, with more and more resellers and service providers looking to us to help them to deliver solutions and services at scale.
As part of this relationship, Ingram Micro will distribute Palo Alto Networks' range of security solutions, including its Next-Generation Firewalls (Cloud NGFW, VM-Series, CN-Series and PA-Series), cloud-based security (Prisma Access and Prisma SASE), the industry's most complete CNAPP (Prisma Cloud), and Endpoint Protection (Cortex XDR, XSOAR, Xpanse and XSIAM) to its network of resellers and partners in New Zealand.
"We are excited to team up with Palo Alto Networks in New Zealand and to offer our customers access to its exceptional range of cybersecurity solutions," says Jason Langley, Managing Director at Ingram Micro New Zealand.
"As cyber threats continue to evolve, it's more important than ever for businesses to adopt a comprehensive security posture to keep their networks and data safe. Our agreement with Palo Alto Networks enables us better to support customers with solutions from a leading vendor as they tackle increasingly complex cybersecurity challenges."
The relationship underscores Palo Alto Networks' commitment to providing comprehensive cybersecurity solutions to organisations worldwide. By working with Ingram Micro, Palo Alto Networks aims to expand its reach in New Zealand and help businesses in the region protect against the latest cyberthreats.
Misti Landtroop, Managing Director for New Zealand at Palo Alto Networks, says, "This agreement with Ingram Micro marks an important milestone as cyberthreats targeting the security blind spots are rising.
"Palo Alto Networks' comprehensive suite of security solutions is perfectly positioned to address and support these challenges with customers of varying sizes.
"As the only vendor to be named as a leader for both SSE and SD-Wan in the recent 2023 Gartner Magic Quadrant, it reaffirms our commitment to designing and delivering best-in-class cybersecurity solutions to help organisations safeguard their applications, users, data and networks without compromise."