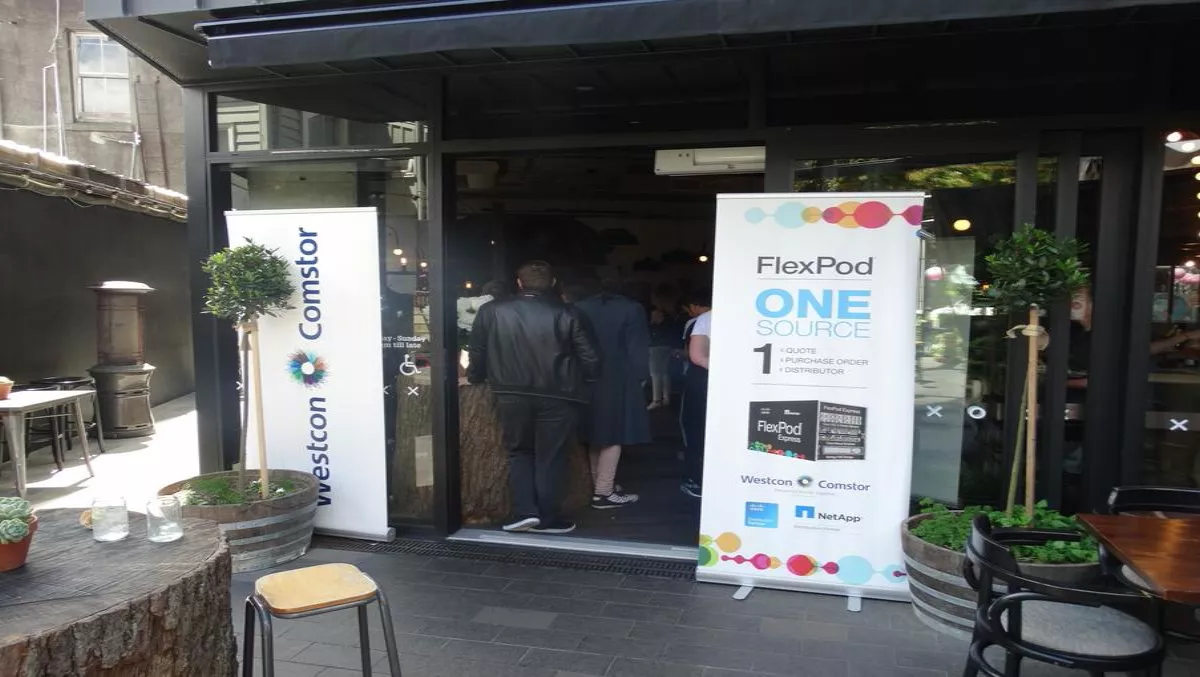 PHOTO GALLERY: The finger-licking good Comstor & NetApp BBQ
By Ashton Young,
Wed 16 Nov 2016
FYI, this story is more than a year old
To mark the launch of their Mini Flexpod Express solution specific for the New Zealand market, ​Comstor, NetApp and over 150 partners celebrated with delicious American BBQ lunches in Auckland and Wellington.
The events were arranged to not only celebrate the release, but also to provide great networking opportunities while participants learned how to make their own secret OneSource, the perfect blend of Cisco, NetApp and Comstor.
They also provided a perfect chance to introduce the new NetApp Business Development Manager, Adam Zame. Coming from a storage background, he has a wealth of experience in the Data Centre portfolio.
Netapp New Zealand country manager, James Kennedy-Moffat was pleased with the outcome of the events, as he assures Flexpod is the ideal solution for modern Kiwi infrastructure.
"Customers are increasingly not looking at infrastructure technologies in isolation, but rather in terms of solutions," Kennedy-Moffat says. "More than ever, customers are looking for integrators who can deliver business outcomes, and that is where the greatest value lies for the channel community. FlexPod plays really well into that outcome-focused philosophy."
And the theme? An American BBQ Meat Fest, with plenty of finger-licking good food on offer, which meant there was not an empty belly to be had.
With one held in Wellington and one in Auckland, the events were a great success. We have a collection of photos from the Auckland event – have a look below.