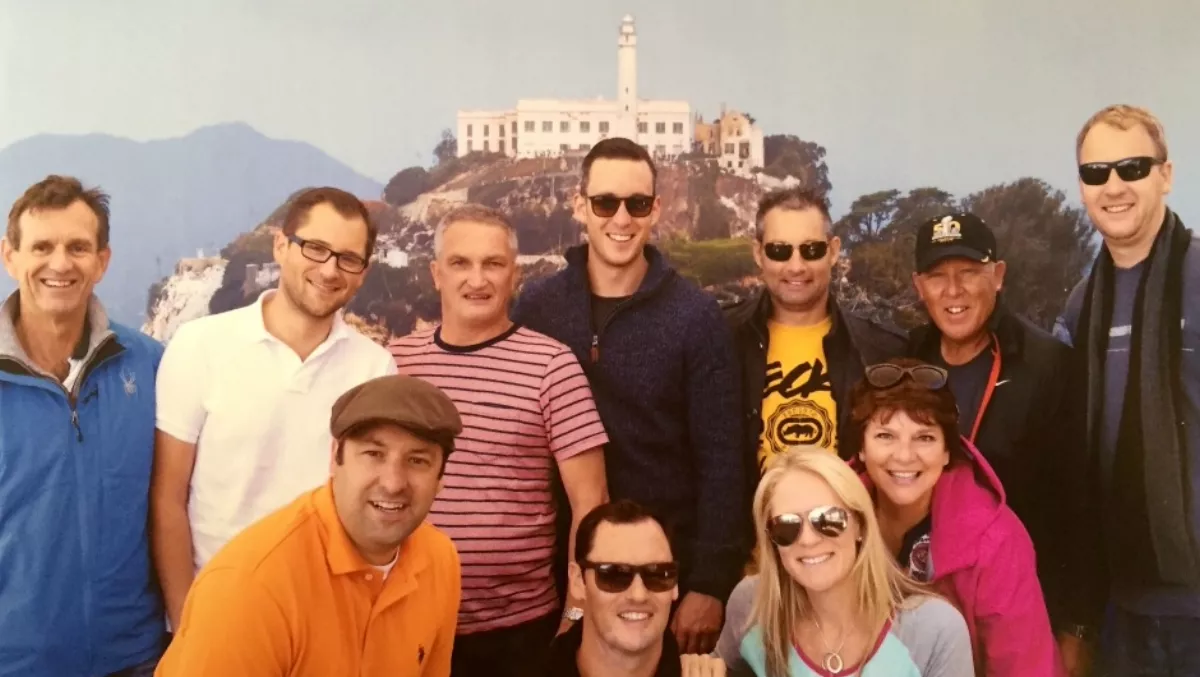 Photo gallery: HPE partners' super time at the Super Bowl 50
FYI, this story is more than a year old
Hewlett Packard Enterprise resellers got to tick off what for many must surely be a bucket-list item last weekend, when the newly separated company treated some of its top resellers to a Super Bowl extravaganza.
The Sportacular saw 10 partners winging their way to San Francisco for the NFL Super Bowl 50. The five night experience included a tour of the Golden Gate Bridge and Alcatraz, as well as a briefing at the HP Executive Briefing Centre in Palo Alto and a visit to the HP Garage when HP was started, as well as VIP tickets to the Super Bowl.
Among the lucky winners were IT360, SoftSource, Fujitsu, Exeed, Cyclone and Lexel Systems. Dimension Data also made the winners list but were unable to attend.
Cedric Edwards, Hewlett Packard Enterprise New Zealand national channel manager, says the promotion is part of an ongoing initiative, launched in the lead-up to the split of HP into two companies, to 'make a bit more noise in the market'.
The Sportacular promotion, launched for the second half of 2015 saw
Partners were selected across 10 categories, including best demand generation, best partners and sales reps in each of the platinum, gold and silver categories and best performing distributor against coverage target.
Seats on the trip were awarded to both individuals and to partner companies who could then chose a staff member to attend.
"It was an extremely rewarding and very very good time for everybody," Edwards says.
"The Super Bowl was unbelieveable and if anyone was thinking about putting it on their bucket list they should highlight it and underline it and do it, because it is just an outstanding event, regardless of whether you like American football or not."
Levi's Stadium, where the Super Bowl was held, also provided the partners with a chance to experience Aruba technology in action on a scale not seen locally.
"The entire stadium is based on Aruba wireless and beacon technology," Edwards notes. "The data downloaded, the people serviced, the apps and all that were absolutely mindblowing in terms of the technology supporting the event."
For HPE partners who weren't lucky enough to be among the Super Bowl winners, the good news is the next incentives are already underway.
This year, as in the Super Bowl promotion, HPE will be offering quarterly incentives – which include trips to the Melbourne Grand Prix, the Bledisloe Cup and the Melbourne Cup – culminating in a grand prize of a trip to the Mardi Gras in New Orleans.
"We want to really make sure our channel understand we're backing them and are interested in investing them and rewarding individuals and partners who are supporting us in the market," Edwards says.
Related stories
Top stories