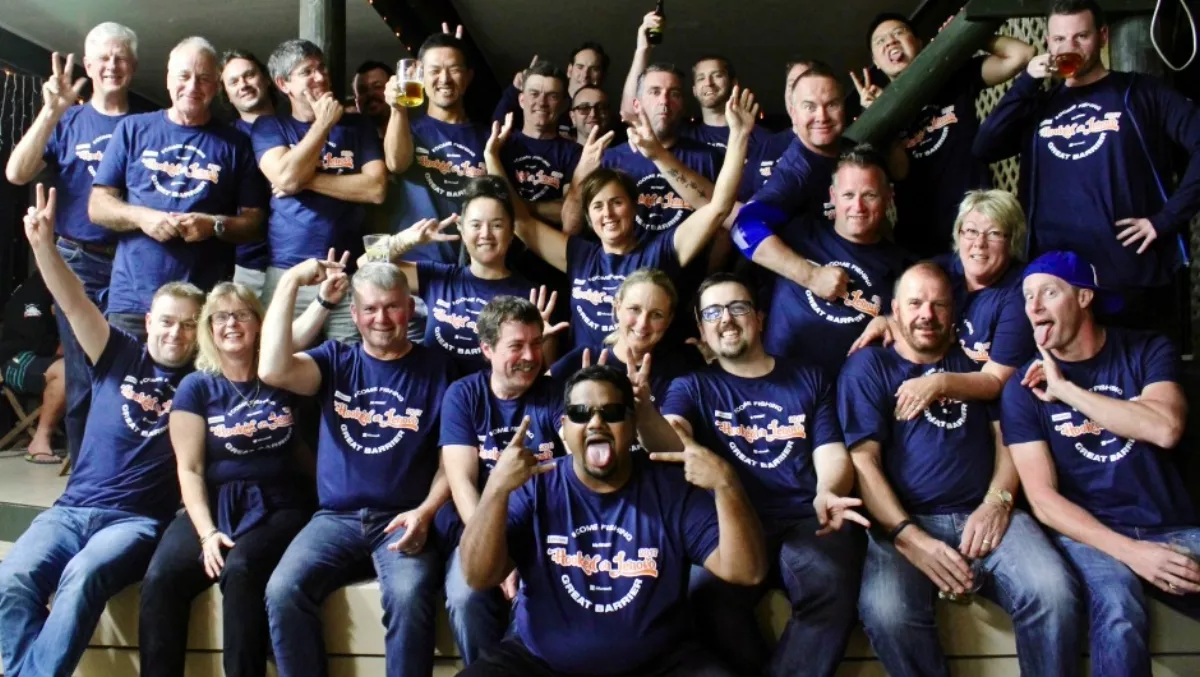 Photo gallery: Tight lines as resellers get Hooked on Lenovo
FYI, this story is more than a year old
Kiwi resellers swapped brisk sales of Lenovo and Microsoft products for fishing – and overflowing bins of fish – recently as they headed to Great Barrier as part of Ingram Micro's Hooked on Lenovo incentive.
Twenty-eight of the country's top performing resellers headed to the island for a 'full-on' fishing trip.
Jennifer Hall, Ingram Micro's Lenovo PCG business manager, says the incentive is a fun way for Ingram Micro, Lenovo and Microsoft to recognise valued partners for their achievements in Lenovo sales.
Famous for its fishing, the snapper and kingies lived up to Great Barrier Island's reputation – the bites were on, often beyond belief, according to Kaz Otsubo, Lenovo DCG business manager at Ingram Micro.
"Within just a couple of hours, everyone in our party had landed a keeper, which meant he start of the serious business," Otsubo says.
"Our resellers are a competitive lot – that's how they ended up on Great Barrier in the first place – and the race was on to bring in the biggest catch."
"Over the course of two full days so many big ones were landed that many were simply tagged and release," says Hall, promising this 'isn't a fisherman's tale'.
And, because we know how competitive it was and that winning matters, for the record – and after careful deliberation from the judges, we can confirm that the biggest snapper went to Stan Fosenbauer of PB Tech, with Graeme Arlidge from Compel Computer Services catching the second biggest snapper.
Biggest Kingfish was caught by Elmar Gailitis from Aiscorp, biggest trevally by Greg Stachan of New Era IT and biggest kahawai by David Harvey of Lexel.
Best story of the trip went to Ingram Micro New Zealand's own Kristin James for a story we're assures was 'really funny'.
Charm Jacobson, Computer Concepts Limited head of sourcing operations and one of the winning resellers, summed up the trip: "Great organisation at a top Kiwi destination, experiencing a weekend of fantastic fishing and island hospitality with a bunch of like-minded individuals.
"What's not to love about that!"
Related stories
Top stories