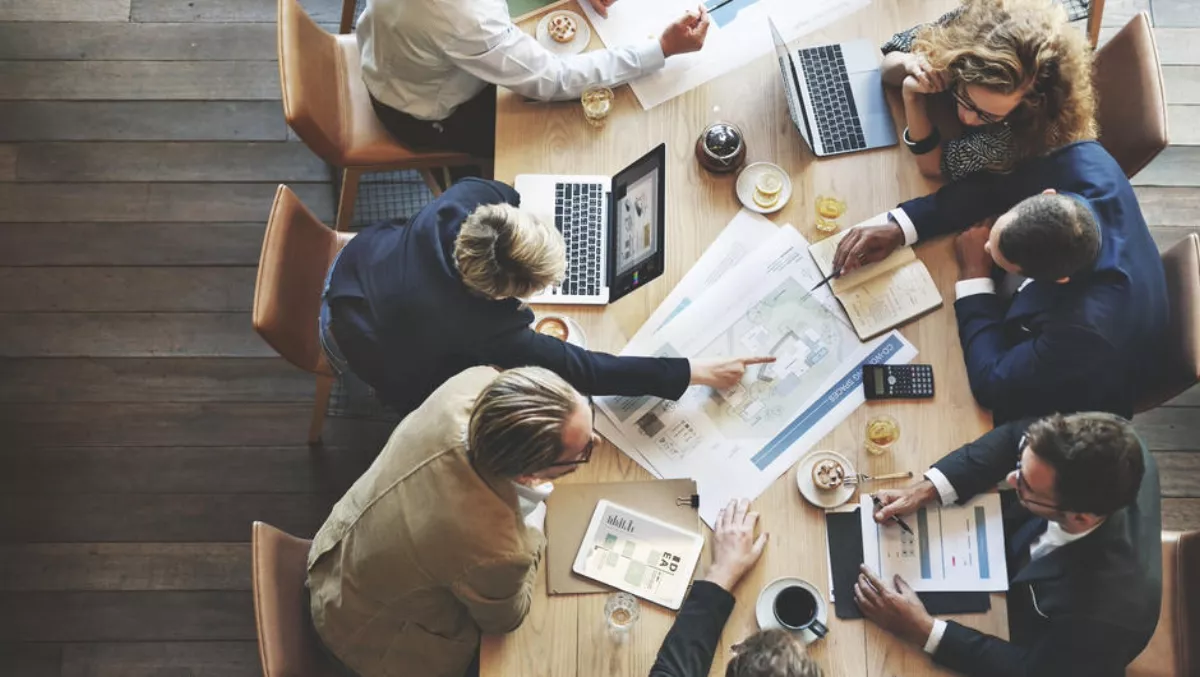 Polycom goes 'all in' on Microsoft Teams at Inspire 2018
By Sara Barker,
Tue 17 Jul 2018
FYI, this story is more than a year old
Polycom says it's going 'all in' on Microsoft Teams to create the best experiences across a range of different communications devices and solutions.
The announcement comes off the back of Microsoft's Inspire event in Las Vegas, which is currently in full swing.
Polycom announced that its Polycom RealConnect Service, Polycom Trio and Polycom MSR Skype Room system now support Microsoft Teams.
"Polycom is going 'all in' to create the best Microsoft Teams experiences across a full and growing range of communications devices and solutions, and something I see expanding to the full Plantronics family of solutions," comments Plantronics president and chief executive officer, Joe Burton.
The latest announcements solidify the partnership between Polycom and Microsoft, which has spanned almost 15 years.
"Plantronics values our strategic partnership with Microsoft, and we are committed to creating the best audio and video experiences for customers using Microsoft Teams, Skype for Business, or Office 365."
Polycom RealConnect is a cloud-based video interoperability service enables standards-based endpoints such as Polycom and Cisco to seamlessly join Microsoft Teams meetings. It will be able to support Microsoft Teams in Q3 of the calendar year.
"Video users can now meet Microsoft Teams users face-to-face and share content. Previously, the solution has been available for Skype for Business on-premise and online users. These customers can now easily port their RealConnect licenses for Skype for Business to a Teams environment," the company says.
Customers currently use Polycom RealConnect to connect Skype for Business and Office 365 to standards-based endpoints.
Albertsons Companies, a current RealConnect customer, points out the value of RealConnect.
"RealConnect for Office 365 is a great way for me to connect my existing endpoints into Microsoft Skype for Business meetings. The experience is seamless and helps me drive the productivity of our employees," says Albertson companies group vice president, IT Infrastructure services, Vince Spina.
Polycom, now a part of Plantronics, launched a Microsoft Teams beta program with more than 50 enterprise customers for feedback on performance and reliability before release.
Polycom Trio will also support Microsoft Teams in Q3. It will support Microsoft Teams for meetings and calls by running the native Teams application for phones. Polycom says this will provide a consistent user experience.
Polycom MSR is the company's Skype Rooms System, and now supports Microsoft Teams video meetings.
Polycom MSR includes a range of native Microsoft Teams video solutions for different size rooms that include Polycom's audio and video technology including, Polycom Trio, Polycom EagleEye IV USB Camera, Polycom CX5100 360-degree panoramic camera and Polycom VoxBox.