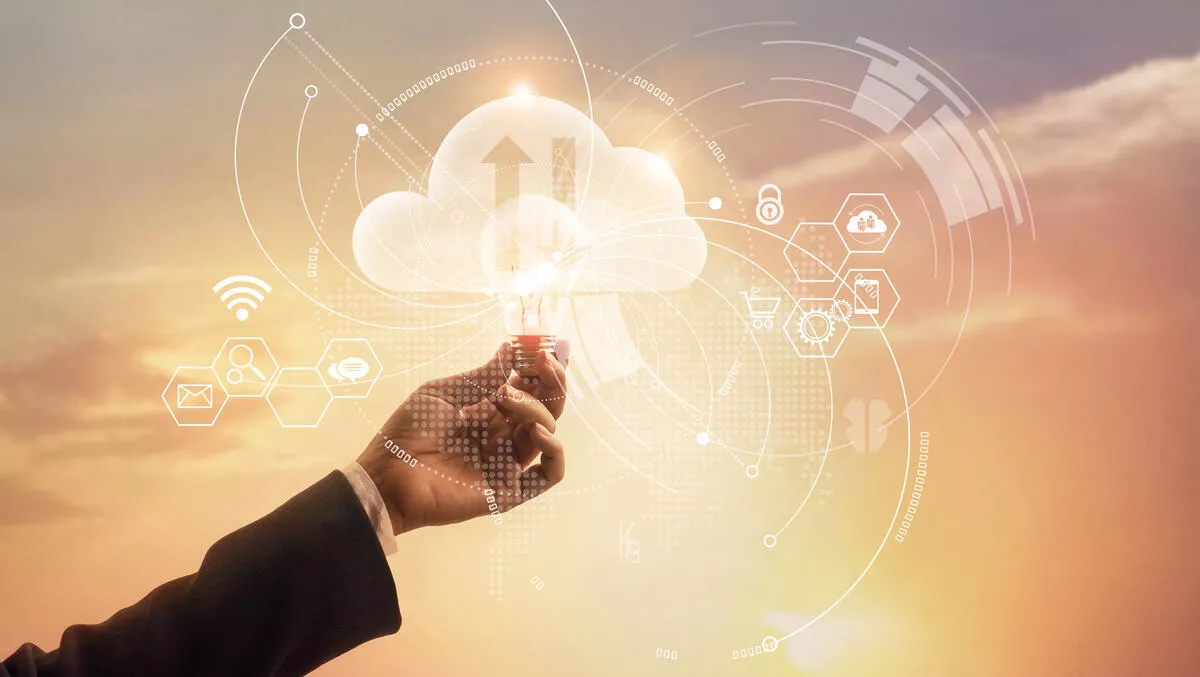 Pure Storage unveils next evolution of Modern Data Experience strategy
FYI, this story is more than a year old
Pure Storage has unveiled the next evolution of its Modern Data Experience vision and strategy.
Announced at the Pure//Accelerate Digital event, the storage as-a-service company's new strategy is backed by new innovation and cloud-ready solutions, allowing customers to transform sprawling data into clear-cut business opportunities and outcomes, freeing themselves to innovate and adopt modern applications.
As the company explains, to support the evolving needs of customers, the Modern Data Experience delivers advancements rooted in three philosophies that have been part of Pure Storage since its founding - innovation leadership, cloud readiness, and providing the best experience.
"Achieving a Modern Data Experience requires three steps: modernising data infrastructure, and your customer experience, in order to embrace modern applications," says Charles Giancarlo, CEO, Pure Storage.
"At Pure Storage, we are delivering on this vision for our customers, as our portfolio provides infrastructure as code to power next generation services and products.
Innovation leadership
With Pure Storage's vision for the all-flash data center now a reality and hybrid arrays all but obsolete, Pure Storage says it is laying the foundation for its next phase of innovation leadership: delivering on-demand data services to power modern applications.
"Modern applications require new thinking and new architectures to support their unique attributes. By innovating to modernise infrastructure, Pure Storage is giving customers the capabilities they need to drive their business forward in a digital first world," it says.
"All the while, customers can reduce security threats with modern data protection and lightning-fast recovery times and never have to worry about difficult refreshes with built-in, sustainable Evergreen upgrades."
Cloud ready
Pure Storage says it is redefining storage for a multi cloud world and cloud-native applications, while eliminating the challenges of legacy infrastructure, like data silos and vendor lock in, by delivering cloud attributes anywhere.
"With a Modern Data Experience, customers gain best-in-class container orchestration, global data mobility and flexible, as-a-service consumption all managed from a single console," it says.
"With Pure Storage, customers have a consistent experience from edge to cloud because of offerings like Bare Metal as a Service and Cloud Block Store on AWS or Microsoft Azure that bridge cloud divides."
Application program interface (API) integration between Portworx and the Pure portfolio simplifies on-demand provisioning for containerised applications and container-aware data protection allowing organisations to leverage storage as code with the release of Portworx Enterprise 2.8.
With new integrations across Pure Storage's portfolio of products and services and with VMware Tanzu, customers can now use Portworx to scale their Kubernetes usage to greater levels with unprecedented simplicity. With new capabilities such as dynamic storage provisioning on FlashArray and FlashBlade, and unified visibility and support via Pure1, Portworx enables containerised workloads to run seamlessly across the cloud, bare metal infrastructure, Pure Storage arrays, and even competitive storage solutions.
According to Gartner, by 2025, 40% of infrastructure and operations leaders will implement hybrid cloud storage architectures, up from 15% in 2021. As customers adopt hybrid cloud strategies, they still need a consistent environment to run their modern applications. That means they need the same level of storage and data management capabilities, regardless of if they are in the cloud, or on-premises.
"With the latest release of Portworx Enterprise 2.8, customers get the same cloud-like experience for Kubernetes apps wherever they live, with broad Kubernetes ecosystem support," Pure Storage says.
The best experience
"A simple and smart experience is the foundation on which Pure Storage was built. Similar to how Pure Storage redefined the business models that underpin storage infrastructure with Evergreen and Pure as-a-Service, it is redefining the rest of the IT ownership experience, enabling IT teams to anticipate needs, acquire resources on their terms (and on their time frames) while eliminating risks to the business - around purchasing, data protection, and customer satisfaction," Pure Storage says.
At Pure Accelerate Digital, Pure Storage is releasing a new and improved Pure1 Digital Experience.
"These enhancements give customers additional control by delivering new automated monitoring and artificial intelligence (AI)-driven recommendation capabilities with self-service management and digital procurement," the company says.
The new capabilities include:
Updates to Pure1's AI-engine Meta, delivering predictive service management that proactively identifies issues and prescribes resolutions so that issues are resolved before they become outages.
AI-driven performance, capacity, and expansion recommendations.
The new Pure1 Digital Experience not only tracks how resources are being used, but forecasts what will happen if users add or move workloads.
Self-service management and digital procurement.
With the expanded offers in Pure1 service catalogue, users have full access to the broadest range of on-premises and hybrid cloud storage offerings and professional services from a single interface.