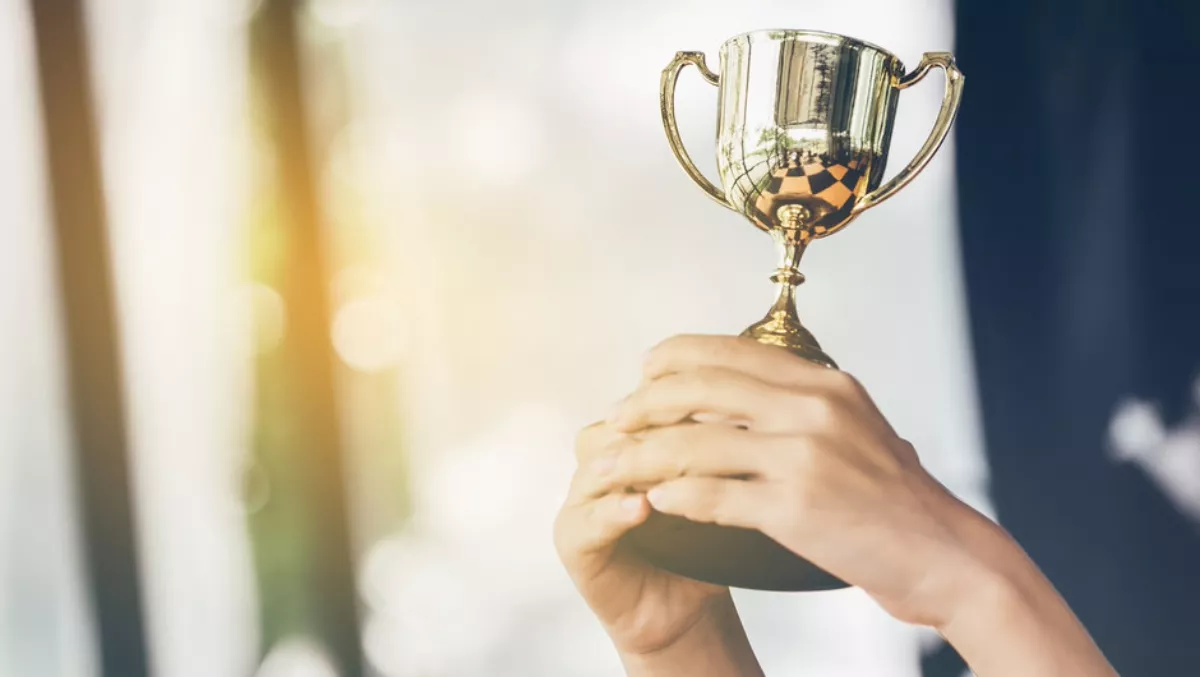 Red Hat names local APAC innovation award winners
FYI, this story is more than a year old
Red Hat today announced the winners of the Red Hat Innovation Awards APAC 2018 for the Australia and New Zealand region.
Australia and New Zealand Banking Group Limited (ANZ Bank) and New Zealand Customs Service (NZ Customs) were recognised at the Red Hat Forum Sydney on 21st November, 2018, for their outstanding and innovative usage of Red Hat solutions.
Inspired by the theme of the Red Hat Forum APAC 2018, "Ideas Worth Exploring," Red Hat Innovation Awards APAC recognise organisations that are modernising and optimising their IT infrastructure using open source to be more efficient, flexible and agile.
Winners were selected based on the business value and impact delivered by their Red Hat deployments.
Modern Application Development and Digital Transformation
Winner: ANZ Bank
ANZ Bank (ANZ) is one of the five largest listed companies in Australia by market capitalisation and a leading bank in New Zealand, serving both consumers and businesses in the region. In 2017, ANZ needed to increase the speed of its software release cycle after the work in their API platform had grown significantly during the previous year.
To enable a continuous integration and continuous delivery process, ANZ migrated to a solution based on Red Hat OpenShift Container Platform, Red Hat Enterprise Linux, Red Hat Cluster Storage, Red Hat Ansible Tower, and Red Hat Satellite.
The project began in phases in 2017, with the migration of more than 25 services into containers within nine months.
Using Red Hat OpenShift Container Platform, ANZ reports it reduced deployment time from hours to minutes, allowed development teams to deploy their own code into production, automated configuration, and enabled zero downtime deployments.
The team also engaged Red Hat Consulting to help upskill the team and migrate the solution.
"ANZ is building a more adaptable bank to better meet the changing needs of our customers. Support from our vendors, such as Red Hat, are enabling this transformation," says ANZ technology group executive Gerard Florian.
Enterprise Integration and Digital Transformation
Winner: NZ Customs
The NZ Customs protects and promotes New Zealand at the border.
As part of this role, NZ Customs installed eGates (formerly SmartGates) - an automated self-service passport check system that provides faster border clearance.
Between 20,000 and 25,000 passengers use the eGates daily, with international visitor arrivals forecasted to increase by 4.8% per annum over the next five years.
To enable smoother processing at the borders and to avoid increasing staff workload, NZ Customs embarked on an eGate upgrade project.
With the help of SECTION6, an open source enterprise solutions consultancy and a Red Hat partner, NZ Customs Service developed a solution architecture based on Red Hat Enterprise Linux, Red Hat JBoss Enterprise Application Platform (JBoss EAP), Red Hat Fuse, and Red Hat AMQ.
With this new Red Hat-based platform, NZ Customs Service can more rapidly deliver modern applications and services, helping to modernise its entire portfolio of applications. Using open source technologies also became a catalyst for innovation at NZ Customs, helping to increase productivity and provide better service quality.
The upgraded eGate solution improved processing for both frontline staff and travellers.
Based on its internal calculations, NZ Customs was able to increase the number of passengers processed by the modernised eGates, reduce manual processing, and reduce the average time required to process each passenger through the eGates.
"New Zealand Customs is delighted to receive this award," says NZ Customs Service chief architect Mat Black.
"Our upgraded eGate border processing solution has enabled faster and more reliable processing of passengers at the border which has improved their travelling experience and has allowed us to better cope with an increasing traveller population. The success of the project has clearly demonstrated the value that can be realised in a public service setting by working in an agile, collaborative way.
"As a result, agile and DevOps practices are being adopted to help accelerate other important pieces of work at New Zealand Customs. The confidence and trust that we have received from our key technology and business stakeholders would not have been possible without the support of SECTION6 and Red Hat."
The Enterprise Integration category recognises organisations that best represent the value of agile integration.
The Digital Transformation category recognises organisations that have successfully addressed IT challenges and delivered business value to effectively compete as a digital enterprise.
As part of the 11-stop Red Hat Forum APAC event series, winners for the Red Hat Innovation Awards APAC 2018 will be announced at each stop.
Each event will recognise a maximum of two winning projects, with both enterprise and government organisations encouraged to participate.
"Open source is used by organisations across the Asia Pacific region to help address challenges in the digital age," says Red Hat APAC senior vice president and general manager Dirk-Peter van Leeuwen.
"The Red Hat Innovation Awards APAC celebrate organisations that have successfully transformed their IT infrastructure to address new customer demands, accelerate innovation, and drive business results. Congratulations to this year's winners; we look forward to continuing to help enterprises innovate the open source way."
Related stories
Top stories