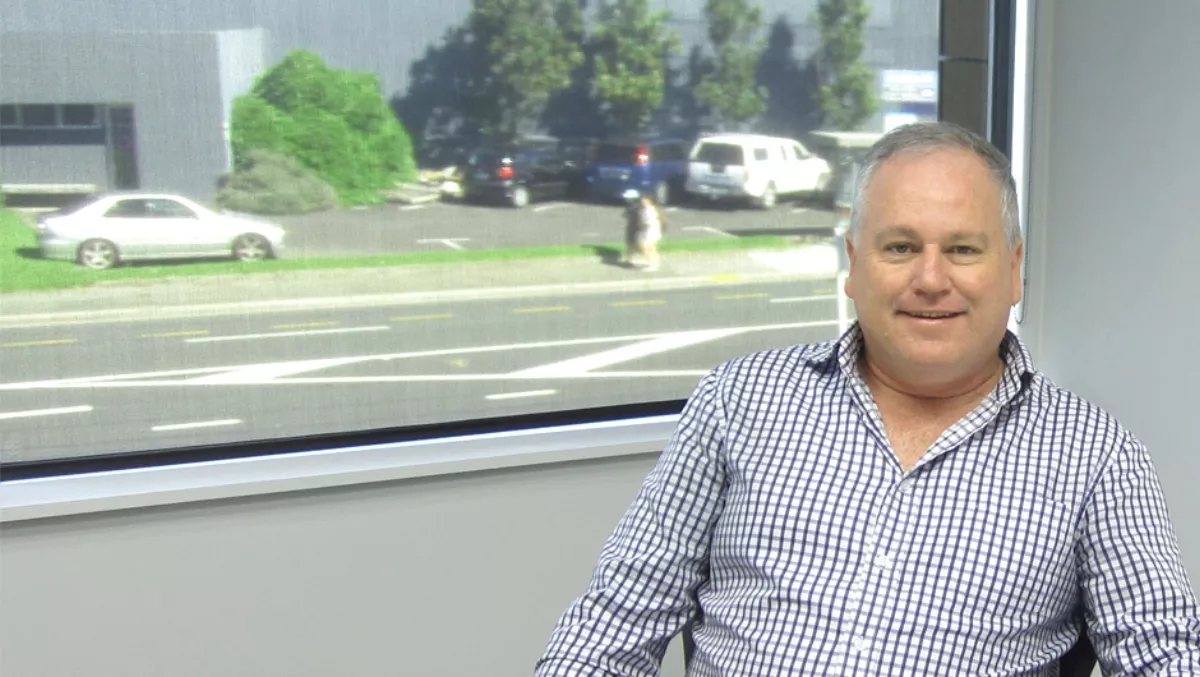 Relaunch, expansion for Atlas Gentech's Simply Leasing as leasing demand soars
FYI, this story is more than a year old
Atlas Gentech's Simply Leasing finance business is gearing up for a relaunch as Kiwi companies clamour for opex purchasing and demand for leasing booms.
The finance business, which started out leasing Atlas Gentech equipment but now provides financing across the board, will relaunch in the coming weeks and is eyeing up a move into Australia later this year.
Steve Varney, Atlas Gentech managing director, says leasing is no longer about customers not having the up-front cash anymore and there are real benefits for resellers in offering leasing as an option early on in the sales conversation.
"A lot of corporates and even government departments and schools, want a total cost of ownership, or a known quantity if you like. They want an operating model, rather than a capex model," Varney says.
"There's a big trend towards that globally, and it's really taking hold here as well."
Varney says many of Simply Leasing's end customers are 'well heeled' – 'so it's not people not having the cash'.
"They've realised that if you buy a photocopier, IT equipment, security equipment or whatever, it's not an asset – it's really just something you're going to have to buy every five years.
"Rather than pay the cash every five years, they'd rather put it on a monthly opex and it's a lot smoother."
For resellers, he says leasing reduces the barrier to a sale in terms of upfront money and having to get capex approvals when selling to large corporates, while also making the customer 'a bit more sticky'.
When leases expire, Varney says customers tend to just return to the integrator and upgrade the lease again.
"The other advantage is you keep the customer's system up to date a lot more. When they're on a lease there is a finite decision to be made at the end of the lease about upgrading.
"When they buy the asset they tend to sweat it too long, particularly security systems – you can see some diabolical systems and the customer just won't upgrade them when its not on a lease."
Varney says there's a big financial incentive for resellers too, with Simply Leasing delivering cash into the hands of resellers within 48 hours of equipment being received by the customer.
"A major corporate could take 60 days to pay, whereas if you're getting paid in 48 hours, it's good cashflow."
However, he says despite the benefits, many resellers don't mention leasing as an option early on in the conversation, instead leaving it as simply a line on the bottom of an invoice.
"The good guys bring up leasing straight from the start and explain the benefits right up front, so when the customer gets the quote, they're already thinking about leasing."
While Simply Leasing may have started out as a leasing arm for Atlas Gentech, Varney says demand for the leasing was such that it now does 'all types of equipment and a mixture quite often within one installation'.
The leasing often covers items Atlas Gentech doesn't handle, including photocopiers, furniture and even packing machines and fork hoists.
"It adds value to Atlas and its integrators but it's a standalone and we deal with a lot of people outside."
The company offers leasing from around $5000 for companies doing regular business with them and is about to close out a $2 million-plus deal with a local integrator.
For Atlas Gentech resellers, Simply Leasing is trialling a program offering extended warranties for the term of the lease across Ericsson-LG Enterprise equipment purchased through the distributor.
"We may take that to other products yet. It's something we're still trialling," Varney says.
He says consolidation in the industry means there is 'big opportunity' to grow Simply Leasing significantly.
The company will launch its offerings in Australia in the next year, with Varney dubbing Australia 'a good market' for Simply Leasing.
He cites stats which suggest that around 50% of all equipment acquisitions in the United States are now leased.
"There's no reason we can't get to that in the New Zealand market."
Related stories
Top stories