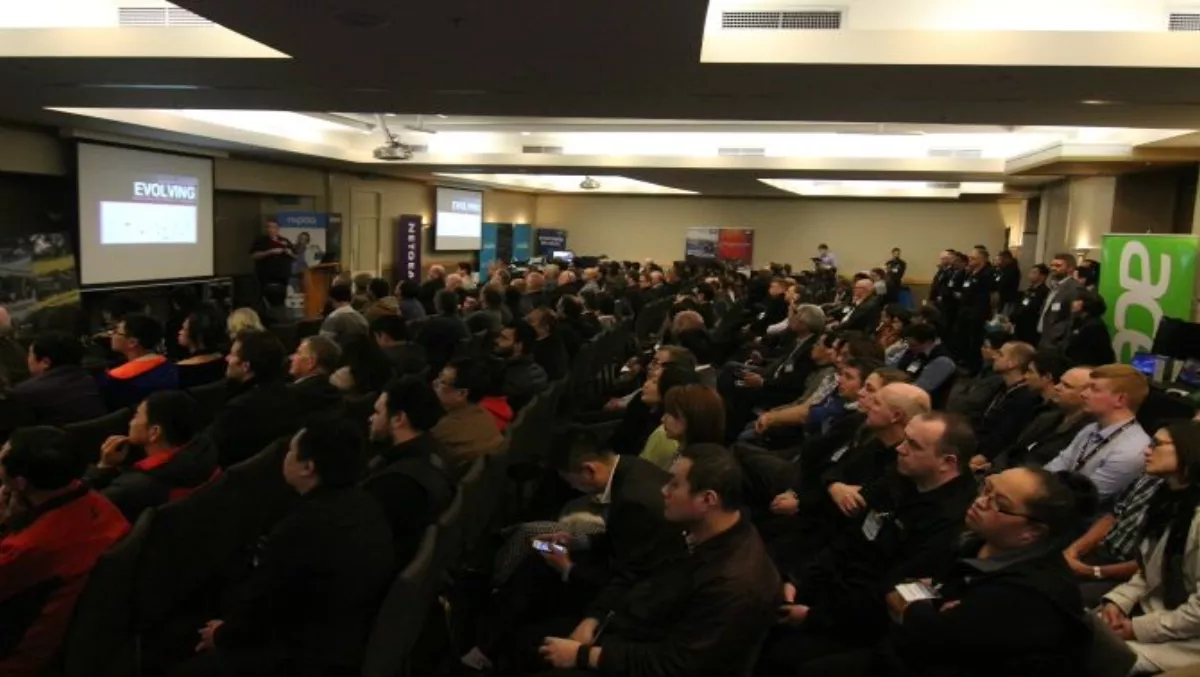 Resellers turn out for Synnex Synergy Roadshow 2015
By Heather Wright,
Mon 28 Sep 2015
FYI, this story is more than a year old
The reseller community turned out in force for Synnex New Zealand's recent Synergy Roadshow, which wound up in Auckland last week.
The roadshow provided resellers with the chance to hear about Synnex's plans for the year ahead, along with hearing from a number of vendors who gave short presentations on trends and their offerings during the events.
Those presentations included one from one of Synnex's newest signings, Check Point Software Technologies, which proved to be something of a surprise for some resellers.
The presentations also saw Warwick Grey in full flight in his last outing representing Microsoft.
Sixteen vendors were also in attendance with displays of their latest and greatest, offering resellers the chance to get up close and personal with new technologies - and to quiz vendors on what's ahead.
The roadshow co-incided with Synnex's tenth anniversary in New Zealand, with birthday cake and champagne to celebrate the occasion.
Ten year's on from its launch in New Zealand, Synnex now boasts 68 staff and is on track for around $130 million of revenue this year, according to Synnex New Zealand sales and marketing manager, Johnson Ko.
Pics: Kevin Tang