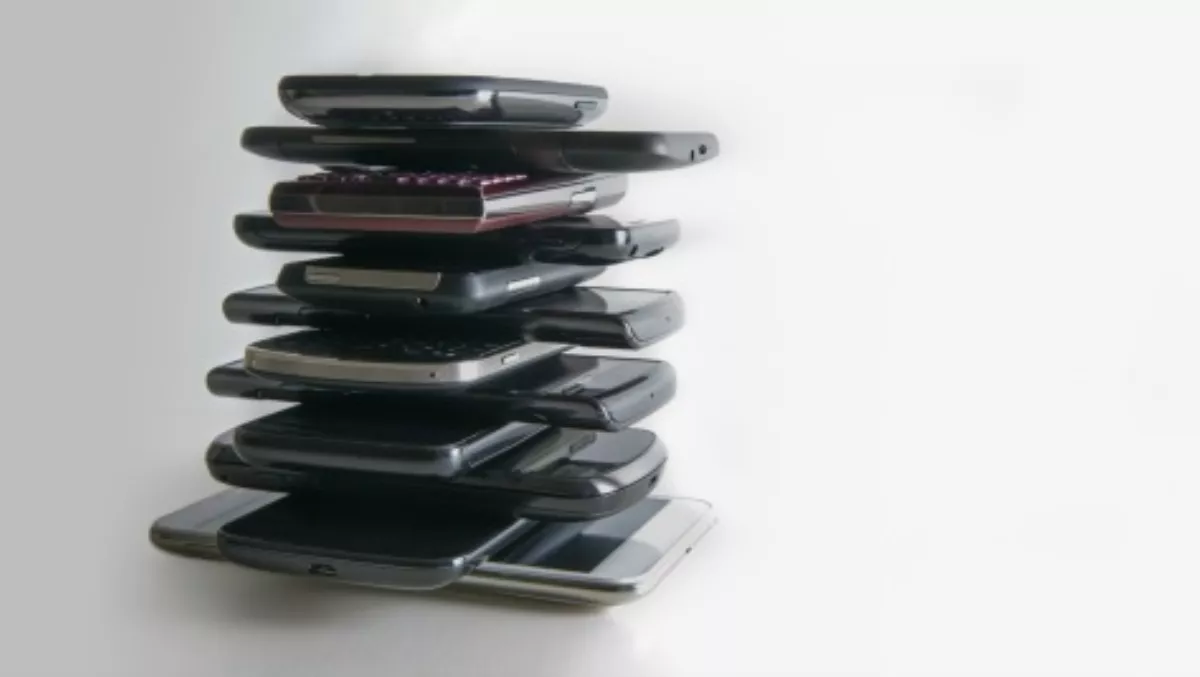 Samsung knocks Apple out of top spot
By Catherine Knowles,
30 Apr 2015
FYI, this story is more than a year old
Samsung has reaffirmed itself as the global lead for smartphone shipments in the first quarter of 2015, says IDC.
According to the IDC Worldwide Quarterly Mobile Phone Tracker, vendors shipped a total of 336.5 million smartphones worldwide in the first quarter of 2015 (1Q15).
This was up 16.7% from the 288.5 million units in 1Q14 but down by -10.9% from the 377.5 million units shipped in 4Q14.
In the overall mobile phone market (smartphones plus feature phones), vendors shipped 458.9 million units worldwide, down -0.1% from the 459.3 million units shipped in 1Q14.
"The challenge made by Apple for the top spot in the fourth quarter returned to a clear lead for Samsung in the first quarter, despite the soaring global demand for the iPhone 6 and 6 Plus," says Anthony Scarsella, IDC Mobile Phone team research manager.
"Samsung's shipments, given that the S6 was not launched into the market for the full quarter, were driven by large volumes into emerging markets and steady demand for its midrange and lower-priced smartphones," says Scarsella.
"Through the rest of this year, we expect all vendors to be squeezed on falling ASPs, while at the high end it will be a battle between the Galaxy S6 and S6 edge from Samsung versus continued demand for the iPhone 6 and 6 Plus," says Melissa Chau, IDC Mobile Device Tracker team senior research manager.
Samsung remained the overall market leader thanks to stable demand for its Galaxy S series flagship smartphones overall, as well as increased shipments of lower-end models, says IDC.
Samsung's improved streamlined portfolio of devices, including the new A-series, proved successful in many mid-tier markets that were typically dominated by local brands.
The company's redefined flagship (the Galaxy S 6 and S 6 edge) shipped late in the quarter giving the company a later push in terms of volume.
These two new models will be used to combat Apple as well as to help recover current declining profits heading into the next quarter, says IDC.
Apple continued to find success with larger screened iPhones, which produced its strongest second quarter ever with 61.2 million units shipped.
Overall, the iPhone grew 40% year over year and 63% in emerging markets.
Lenovo comes in at third place, which IDC says was helped by its Motorola acquisition.
The vendor has strategically positioned both brands and the coinciding models in the proper markets to maximise brand awareness and global reach.
Lenovo also unveiled new premium-built handsets at CES with the P90, Vibe X2 pro, and Vibe Shot proving that it is not just focused on the low-end.
Huawei remained in the number four position with a continued push on premium devices from its P-Series and Honor portfolios.
This vendor's mid-range and high-end models accounted for a third of its smartphone shipments in the first quarter, up from just 5% a year ago.
LG regained the number five spot worldwide from Xiaomi as it once again focused on entry-level 4G enabled devices.
Its L-series and F-series portfolio succeeded in both emerging and developed markets. LG also shipped the innovative curved G Flex 2, which it showed off at CES earlier in the year.
LG's diverse portfolio, with models ranging in prices, features, and design, enabled the brand to overtake Xiaomi's more limited geographic presence to hit the top five, says IDC.