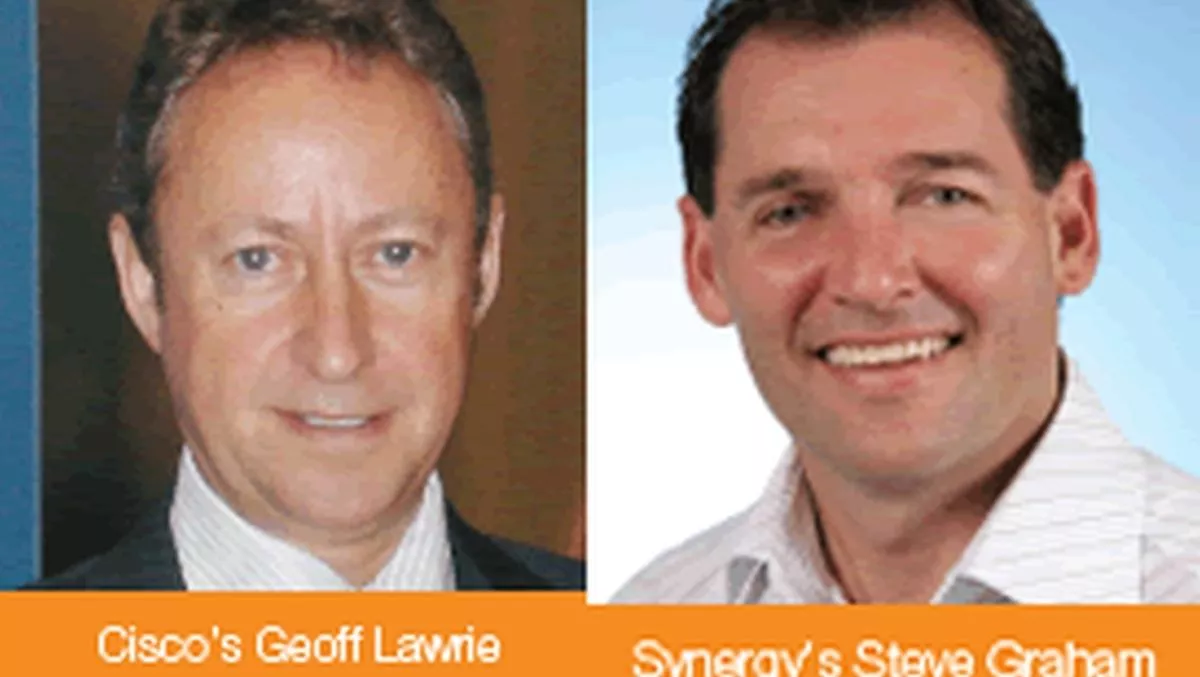 Saving the lost boys
By Contributor,
Sun 1 Oct 2006
FYI, this story is more than a year old
Steve Graham is a man on a mission. He's in the process of trying to persuade the IT industry to start giving back to the community by devoting time to mentoring. "It's about doing something real for the community and one of the huge issues in New Zealand is the large number of boys lacking a male role model," he says.
Graham was first introduced to mentoring a few years ago when he participated in a six-month mentoring programme, playing big brother to a 12 year old boy.
"At the time I was working at Microsoft and one day I took him into the office. He was completely blown away by the number of computers, leather chairs and even the Xbox's, it was a scenario he didn't even know existed."
With that experience in mind Graham now wants to recruit people within the industry to make a difference. At this stage he's in discussions with a number of business leaders and hopes to soon have five companies and five vendors committing to basic funding.
Graham is also looking for men to commit 5-6 hours a week for mentoring. "If we could make a difference in the lives of 100 children we'd be on the way to transforming New Zealand. There are a lot of kids out there making really bad decisions and mentors can help encourage discussions on how to make the right choices."
Graham is targeting the IT industry as that's where he has the contacts to get the project up and running and because he believes it should take responsibility.
"We're the ones putting technology in front of kids in the first place. This isn't about making money it's about investing time in the future of New Zealand," he says.
Another programme, I Had a Dream (IHAD), was established in New Zealand by IT heavyweight Scott Gilmour.
IHAD adopts an entire class from a decile one school – a low socio-economic profile - and works with it over a period of 10 -15 years to ensure every child completes high school with the literacy, numeracy and life skills to become a productive member of society.
Three years into the project Gilmour says it's rewarding to see how the children have grown and increased in confidence. "They transition to intermediate school this year and you can see what an impact the programme has had on them," he says.
Gilmour estimates he spends between 10 and 20 hours a week on IHAD and says he loves every minute of it."When you try to help other people it has a boomerang effect on your own life. Seeing friends and colleagues get involved is a huge kick." Geoff Lawrie, Cisco country manager, says it was Gilmour's commitment that motivated him to get involved in IHAD.
"I've been life-long friends with Scott and was really impressed and inspired by what he was trying to achieve. IHAD is a very different type of engagement that tries to have a positive intervention and change the outcome for these kids," he says. Lawrie says he's at the stage in life where he feels it's time to give something back.
"I think I've been incredibly lucky and I wouldn't be where I am today without the education and support I've received. My own children are now at university and it's time to make a difference in other lives."