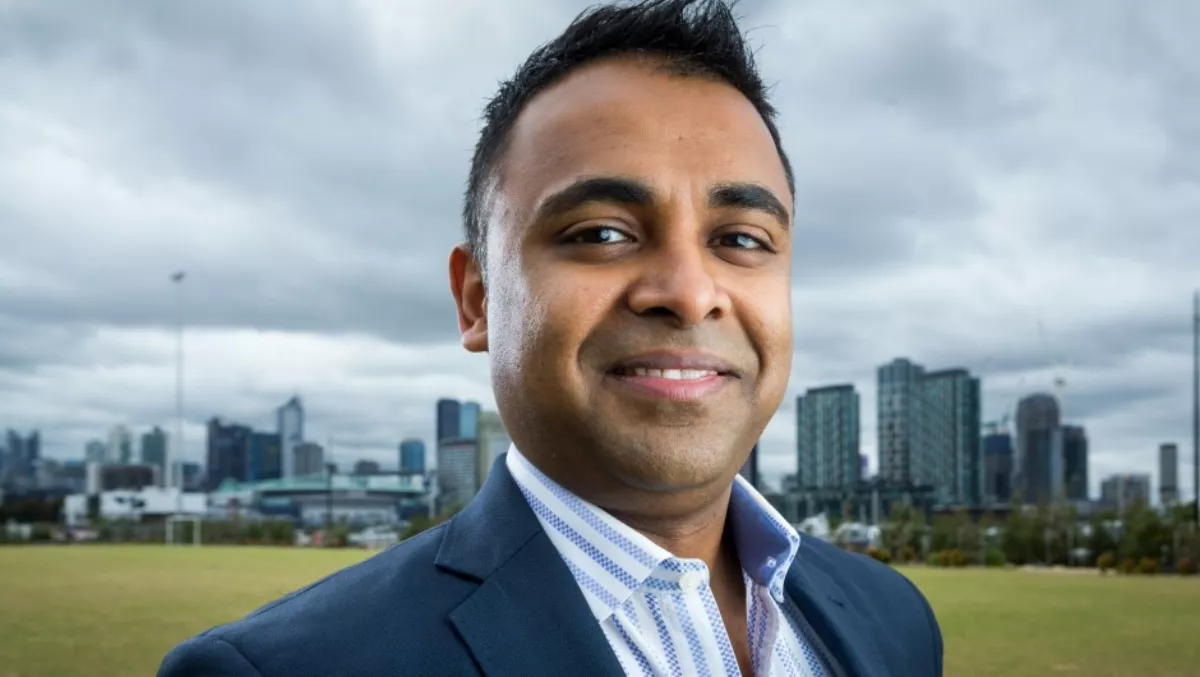 SD-Wan provider appoints Rhipe, Leader Computers; eyes rapid local growth
By Heather Wright,
Wed 26 Oct 2016
FYI, this story is more than a year old
Australian SD-Wan provider NetLinkz has begun an aggressive local expansion, appointing Rhipe and Leader Computers as its local distributors as it begins building out a channel base.
ASX-listed NetLinkz, previously iWebgate, developed a patented 'virtual invisible network' which it claims enables three-click deployments which easily plug into existing networks.
Suthan Naganayagam, NetLinkz new managing director and chief executive officer, is predicting 'huge growth potential' for the company and its resellers, especially in the first 12 to 18 months.
He says Gartner has forecast that by 2020, 30% of organisations will require SD-Wan – up from the current 1% in Australia.
The company has signed two distributors, with Rhipe reselling NetLinkz offerings across Australia and the Asia Pacific region, and Leader Computers focused on Australia and New Zealand.
Naganayagam says Rhipe is a perfect fit for launching the SD-Wan solution given their presence and market coverage.
"Leader Computers want to look at another stream of revenue and adding software portfolio to their collection of hardware opens up their customer base a lot more.
"And they really focus on the rural areas which is perfect for our SD-Wan solution because that is where it succeeds – you don't have to have a high level network infrastructure for it to be successful. As long as you've got a broadband connection you've got a network up and running in minutes, rather than waiting for an MPLS line to be set up."
Naganayagam says NetLinkz is unique in its use of patented mesh technology, communicating as a peer-to-peer connection, rather than going back to a centralised system.
"We've also built in a security layer around it, which basically makes the network invisible: because it is peer-to-peer you don't know what your hacking into network wise, it's very hard to hack into something you can't see."
Naganayagam says Netlinkz is keen to engage bigger resellers to get the coverage the company needs, but is also encouraging smaller resellers for the offering, which he says is 'a pure volume transactional play'.
"Our technology is very simple in the sense of what it can do from an implementation perspective and the way we set up the SD-Wan and how secure it is, it can suit any reseller because you don't have to be a network administrator to understand how the technology works. You just need to how to connect it to the network, three clicks and you're up and running."
While Naganayagam says the offering is a 'three to four click' solution to implementation and go live, he admits like any IT infrastructure 'it is never that easy'.
"Sometimes there is custom networks that customers have that we need to tweak, so we need to support our distributors and make sure they have the right technical knowledge to support the implementation of our solution and make sure that the customer gets that three-click implementation we promised."
Resellers will also be able to white label the offering, opening up another potential revenue stream.
"They can white label our solution and package it up with their offering – for example, you can put our solution on top of mobile device management and take it to market.
"It gives the reseller another subscription stream revenue that they never had before at a lower upfront cost compared to competitors in the market."
Naganayagam says the vendor is 'very generous' with its margins.
"Standard channel margins range from 20% to 30% and we are working around that mark for our reseller base," he says.
"We do have aggressive price point and generous margin to support our resellers to grow. "We are 100% channel and we're going to live or die by the channel. And the only way the channel will take our offering out to market is if we're generous with what we provide them, which is support and margin and the services around it.
"There is service opportunity, but there's not a lot of service required to do the implementation, so we've been generous with what we provide from a margin perspective."