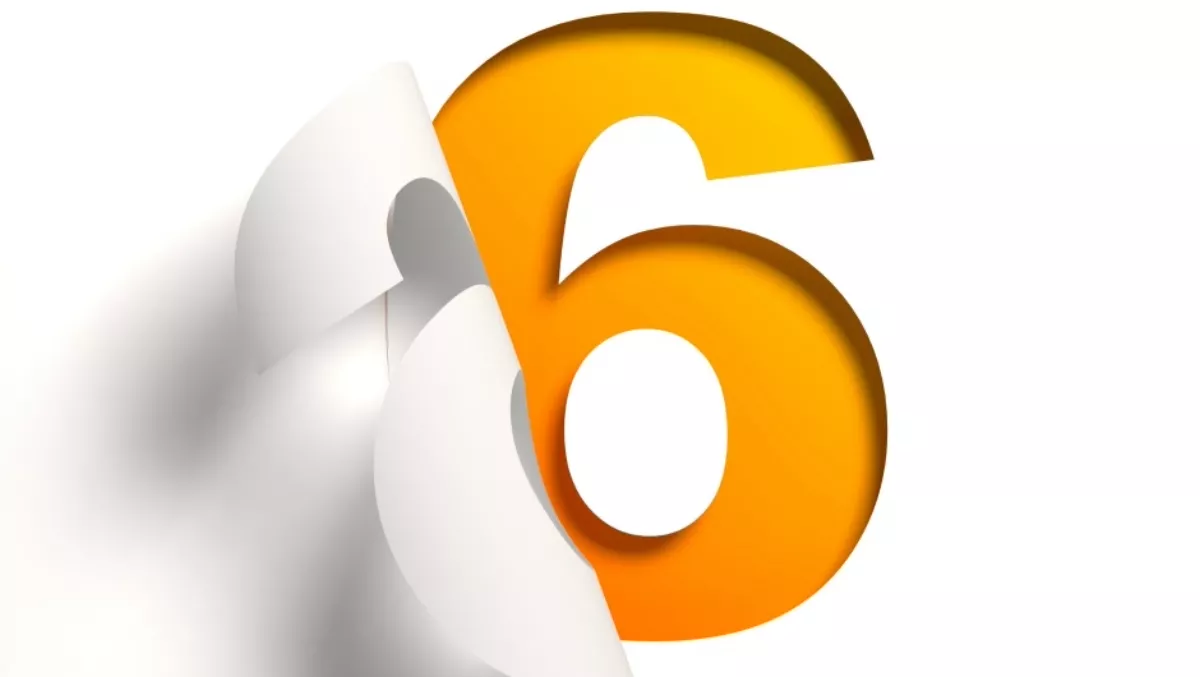 Six key takeaways from Ingram Micro New Zealand Showcase
FYI, this story is more than a year old
It was no surprise that cloud was front and centre at Ingram Micro Showcase, held in Auckland yesterday, with the topic continuing to be a big push for distributors and vendors alike.
But it wasn't all about cloud as resellers were encouraged to switch on to new opportunities and technologies with a slew of keynotes and breakout sessions and the largest ever turnout of vendors, with more than 80 having stands.
So what were the key messages from Ingram Micro New Zealand Showcase?
1. It's cloud, cloud, cloud
From the opening keynote on the transformative nature of cloud, through two cloud dedicated streams featuring nine presentations, Ingram Micro New Zealand's Showcase was on trend with its cloud push.
Nimesh Dave, Ingram Micro executive vice president for global cloud, urged resellers to change business models and adapt 'very very quickly'.
"If you don't help your customers get to cloud you're putting them in the situation where the probability of failing in the next five years increases by over 50%," Dave says.
"The world is completely transforming and you are either on board and utilising cloud or you are out of business," he says.
In a breakout session, Gabriel Balo, Ingram Micro Cloud USA global marketplace evangelist noted that disruption is the new norm and end customers understand that cloud represents a huge opportunity for them to get into new markets and go after new business.
"That means you [as a reseller] have to be relevant, you have to think about being relevant to your customers as regards to the cloud. And importantly, because technology is being consumed differently, you have to find a way to ensure your customers understand their existing relationship is still relevant so they can go to you as a source for cloud solutions. Without that, they will go direct.
Gary Bigwood, Ingram Micro New Zealand managing director, says it's an interesting time with cloud a hotly contested segment for distributors and resellers alike.
"Our key messaging is that we are the only distributor that has got a fully automated platform and we see cloud at a distribution layer as absolutely being a global play.
"And the global investment Ingram Micro is making, we believe will give our partners a significant edge.
Bigwood says vendors are reporting that cloud uptake in New Zealand is far outstripping elsewhere in APAC. "It's getting big fast.
He narrows Ingram Micro's points of differentiation down to automation, investment and scale.
"If our Cloud Marketplace tomorrow took 1000 times the orders we have had to date, we wouldn't even blink, because the whole thing is automated," he says.
"Automation is really key and having a really slick, self-serve model and then the end-user portals the resellers can use.
2. But cloud takes many forms for resellers
Ingram Micro has a number of cloud platforms resellers can select from, including its Cloud Marketplace - a single platform offering resellers the ability to order cloud services, provision them real-time and manage subscriptions, licenses and invoice in an automated fashion.
Also on offer is an eCommerce option enabling resellers to take the cloud services available in the Marketplace and make them available to customers in an eCommerce fashion.
"They can use our Cloud Marketplace or they can choose from the Odin platforms, and take all of the automation we've created around APIs with different vendors and point it at a data center or someone else's, or our partners data centers," Bigwood says.
"What a lot of resellers are learning is that even if they have the opportunity to connect directly with a vendor, as a one-tier in the cloud service provider space, the cost involved in maintaining that connection is just massive.
"Global vendors are changing their APIs every month and for a New Zealand based reseller, the cost of trying to keep that connection live and functioning and working perfectly is massive.
"That's where Ingram comes in, because we can provide that layer across dozens and dozens and dozens of vendors and they don't have to worry about it anymore, which means the reseller can focus on the go to market piece and making their business better rather than pure cost of engineering.
3. Ingram Micro as an software engineering company
And on the engineering note, Ingram Micro now has 750-plus engineers working full time to develop and grow the distributor's cloud play.
"A distribution software company with 750 engineers - does that sound like an old distributor," asked Dave. "Not really.
"A distributor who spends $65 million a year on R-D in cloud. Doesn't really sound like an old school box moving distributor. It sounds like a company that is adapting to change and evolving.
4. There's good money to be made in lifecycle management
Resellers are reaping the benefits of Ingram Micro New Zealand's Lifecycle management offering.
The service, which launched in August 2015, provides resellers with the opportunity to provide customers with a trade-in value for decommissioned inventory. That trade-in value has been as high as $15,000 to $20,000 in some cases and proved a deal clincher in some cases with Bigwood saying he's seeing resellers who are offering the service winning against competitors who haven't included it on a quote.
"And I'm not just talking about the small deals, I'm talking about deals that are over $1 million where the final answer that dragged it over the line was the value of the trade in.
While the financial benefits are an obvious win, the service is also enabling resellers to provide more value to customers - and is proving a winner for customers unsure what to do with decommissioned equipment.
"It's a space thing. We had one instance… where the customer was over the moon that a trade-in programme was offered because when they went looking for somewhere to put all the stuff they were decommissioning they found all the stuff they had taken out the last time.
Decommissioned items too old to have any value are environmentally and ethically recycled.
Drives are wiped before being recycled, with certificates provided to assure customers that all data has been removed and can't be recovered.
5. Unified communications and collaboration are exploding for Ingram Micro resellers
Bigwood says the UCC space has 'really got a groundswell' with the distributor and its resellers.
While the distributor has had a portfolio of UCC offerings for a number of years, such is the growth in the market - and the evolution of product sets - that earlier this year Ingram Micro pulled the offerings together into its own UC business unit, headed by Danny Meadows.
Microsoft's Surface Hub display at Showcase attracted high demand with queues to view the offering demonstrations for much of the day.
"People are genuinely excited about that product," Bigwood says. "We've already had our first few deliveries come through and we've got a big pipeline of product landing in Q1.
"The activity level around it has been phenomenal for such a new product.
"We think this category is just going to absolutely blossom.
And it's not just Surface Hub attracting attention with products across the collaboration and videoconferencing space proving winners, Bigwood says.
"We've got multiple vendors in the category, some are complementary, some compete but all of them are on a growth path at the moment.
Among those are Logitech, which Bigwood says is getting 'tremendous runs on the board'.
"They're a great fit for New Zealand for the SMB space and they've even got portable products where you can just walk into the room and set up videoconferencing in a couple of minutes.
"That's really resonating with resellers and we're seeing a wider group of resellers take on the product set.
Bigwood says Cisco, with its mid to high-end offerings, is also on a growth path, as is Yealink, which delivered 'tremendous growth' for Ingram Micro in IP phones.
6. … as is the two-in-one category - with Microsoft Surface and HP's X2 and X3 leading the charge
Bigwood says also in the 'going crazy' category, is the tablet-notebook category, lead by Microsoft Surface and HP's X2, and now X3, offerings.
"The growth in that segment has been unbelieveable," Bigwood says, noting that where a couple of years ago companies were buying one or two Surface devices, they're now buying entire fleets.
"That product set seems to really resonate in the New Zealand market and it has just taken off, the growth is significant.
Bigwood says while Microsoft Surface and HP are leading the charge, they're also creating a groundswell which is aiding other vendors in the portfolio.