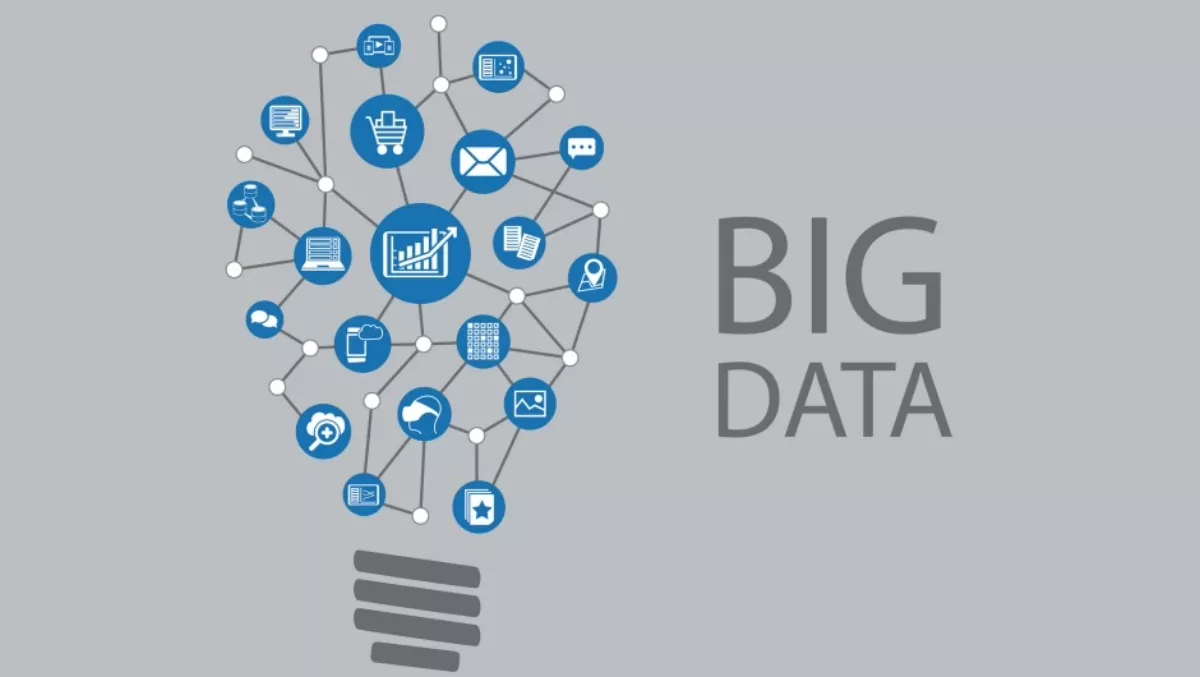 Six steps to mining the big data opportunity
FYI, this story is more than a year old
There are big business opportunities for local channel partners with the right mix of technical skill and business savvy to unlock the value of big data for customers, says CompTIA, which is urging resellers to capitalise on the opportunities.
Moheb Moses, CompTIA ANZ community director, says big data isn't about large volumes of data.
"It's about capturing, analysing and interpreting often complex and unstructured data from multiple sources and, most critically, what organisations do with that information to influence customer behaviour," Moses says.
"As such, organisations of all types can unlock additional value from big data, regardless of size, which presents a range of business opportunities for IT channel partners with the right mix of technical skill and business savvy."
The industry body has just released a Quick Start Guide to Easing into Big Data, detailing the importance of data for businesses and the increasing need for an understanding of how businesses rely on data.
CompTIA is offering up six key tips for how the channel can reap the return from big data success:
Leverage the hype but don't get carried away Big data is the topic du jour at companies large and small, CompTIA says, opening the doors for fresh conversations – and opportunities.
"Use this opportunity to begin a dialogue on all things data-related, from the hardware and software responsible for storing and managing data, to the services and security responsible for using and protecting data.
"Customers are hungry for information and insights, but keep in mind, most are still at the basic and intermediary levels."
Augment existing expertise CompTIA cautions that big data is an expansive category, so don't expect to master everything.
"Begin with core areas of expertise and look for natural extensions. For example: an MSP providing hosted email may consider adding-on an email campaign management offering, along with the accompanying integration and analytics services."
Enhance business consulting skills As we've heard before, the days of selling solely to the IT department are fading. CompTIA says the big data trend will accelerate this decline.
"Line-of-business (LOB) executives, the primary users of data, will increasingly drive decisions regarding data initiatives."
Leverage existing vendor partners; add new complementary ones Just about every major vendor has rolled out some type of big data offering, CompTIA notes.
"Some will look to entice quality channel partners through additional incentives.
"Additionally, there has been an incredible amount of data-related innovation in recent years, boosting the number of start-up vendors in the space. Many are making their first foray into building out a channel program, so may be eager to please for partners willing to accept a few bumps along the way."
Bigger is not always better: think in terms of basic customer problems While big data may be the topic du jour, CompTIA says only a sliver of the market has true big data problems. Instead, the industry body says most businesses tend to have lots of small and midsize problems, some basic and some more complex.
"These can include lack of real-time reporting, lack of customer insights due to data silos, lack of mobile access to data, and insufficient data loss prevention safeguards, just to name a few. Be sure to consider the problems throughout the entire organisation, especially the power-users of data, such as sales teams, and customer service staff."
Deliver wins… and fast "The downside of hype: when high expectations are not met, frustration may ensue, which may then negatively impact future investments.
"In the case of big data, be cautious when starting with a lengthy, complex initiative yielding an uncertain payback period. Ideally, a modular approach that allows for a series of deliverables over time ensures customers recognise value sooner rather than later."
Related stories
Top stories