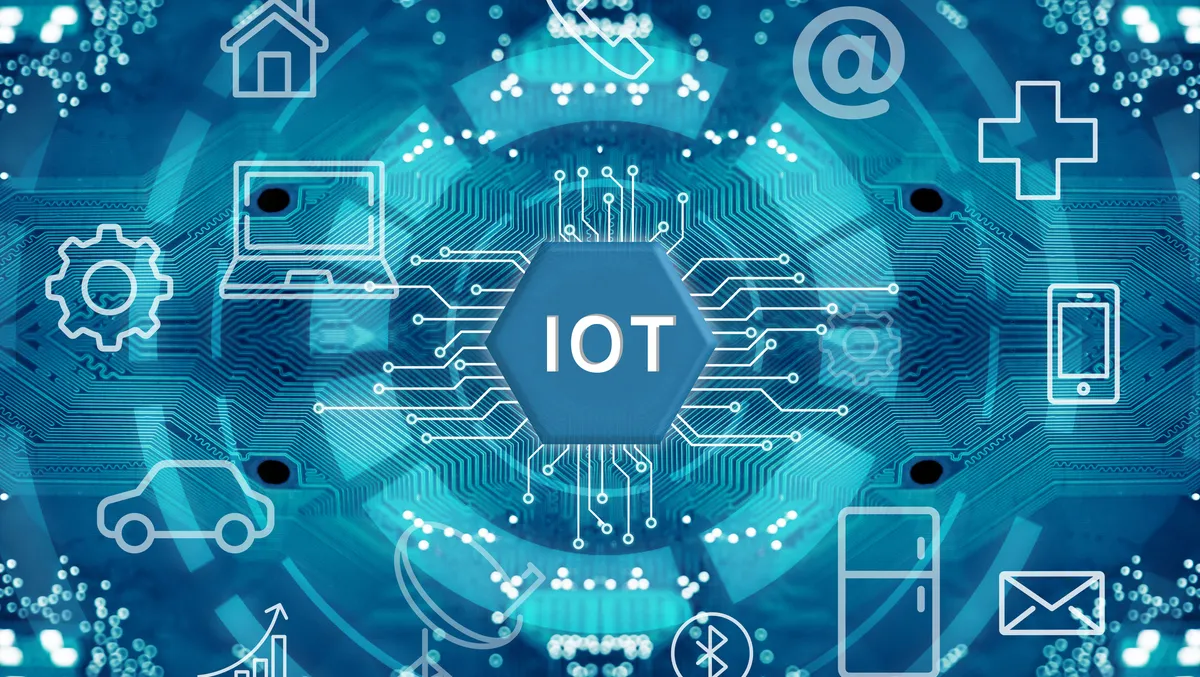 Smart city ingenuity to lead IoT professional services market growth
The global IoT professional services market will reach $206.90 billion with a 6.5% annual CAGR increase by 2032, according to new forecasts from Polaris Market Research.
Internet of Things professional services are a succession of continuing, ever-advancing processes that ease the interchange of sharing data between physical entities and computers. IoT services are categorised into consulting, support and maintenance, system design and integration, and infrastructure that permits businesses to secure their machines wirelessly with other devices to obtain superior preciseness in business processes.
Driving forces behind the growth of IoT professional services market
According to the research, the mounting option of digital technology and IT dishing out on security services, the escalating business models and government measures, the escalating mobile follower reinforcement, and the inflating choice of the connected devices in the enterprise terrain and customers are all anticipated to drive the IoT professional services market growth.
The swiftly inflating number of IoT connections resulting in escalated data traffic, growing internet pervasiveness and advancement of wireless technologies, growing requirement to enhance functional efficiency in several industries, and government resourcefulness in IoT R&D activities are prominent factors driving the growth of the market.
A rise in IoT-embracing smart cities
Smart city ingenuity is anticipated to lead the market growth over the coming years. IoT appliances and approaches are anticipated to escalate expansion as part of transportation, services, and framework. Government enterprises are anticipated to boost the approval rate of IoT devices, causing more firms to depend on professional services for formation and further management.
IoT professional services and smart manufacturing
Manufacturing makes a broad gamut of goods based on human labor and machine utilisation. In the past few years, the industry has accomplished several digital technologies that have moderately reduced human involvement in production processes.
The top digital trends in manufacturing are:
Internet of Things: Sensors and devices linked to the network garner prized data to unravel and enhance industrial activities
AI and machine learning: Latest algorithms look over raw data and convert it into pragmatic actions
Robotics: Human workers have employed industrial robots in factories for quite some time. They help generate effectiveness at all junctures, from raw material to finished goods, operate 24/7, and are inexpensive.
Big data and industrial analytics: These technologies authorise manufacturers to handle, overhaul, and analyse growing digital content while lessening valuation and downtime.
Imperative for Digital Transformation in Enterprises
The beneficial state of affairs in the market is attributed to the growing ratification of smart farming and increasing demand for cloud-based service management platforms. IoT professional services are imperative for enterprises aspiring to a large-scale digital adaptation of their business operations. The service authorises them to elucidate, design, and initiate IoT-based systems with coherence by offering end-to-end reinforcement of all junctures of the distribution of IoT. These factors cohesively generate occasions for IoT professional services market growth.
Furthermore, adding various devices, such as IoT, escalates the surface area of a network, thus fabricating more prospective attack vectors in the process. Even an exclusive detached device fettered to a network may act as a point of entry for a dynamic attack on the web. Data security concern has therefore bestowed themselves as a prominent impediment as players negotiate to reinforce their security offering to acquire customer credence and prohibit breaches.
Competitive Landscape
The competitive conflict in the market stays high because of some critical players. Their capacity to establish contribution through substantial R&D activities has provided them with a competitive upper hand. Through planned collaborations and mergers, and acquisitions, the IoT professional services market key players are being able to create a widespread framework.
Recent Developments
In February 2022, Boingo Wireless, a contributor of distributed antenna systems and private networks, declared its collaboration with Qualcomm Technologies Inc. and the Qualcomm Accelerator Program for rationalising the formation of several IoT devices for enterprise and site customers for manipulating Qualcomms suite of IoT services.
In this progressing IoT marketplace, the services pinpointed with those correlated things assist in acquiring more motivation for firms. Therefore, IT industry explorers carry out contemporary thoughts of collaborating with things and persons to communicate contemporary services to the IoT professional services market. IoT paves the way for contemporary business ideas and permits firms to profit from new income avenues generated by up-to-date action plans and services. IoT-driven progressions make up solid business cases, decrease time to market, and structure return on investments.