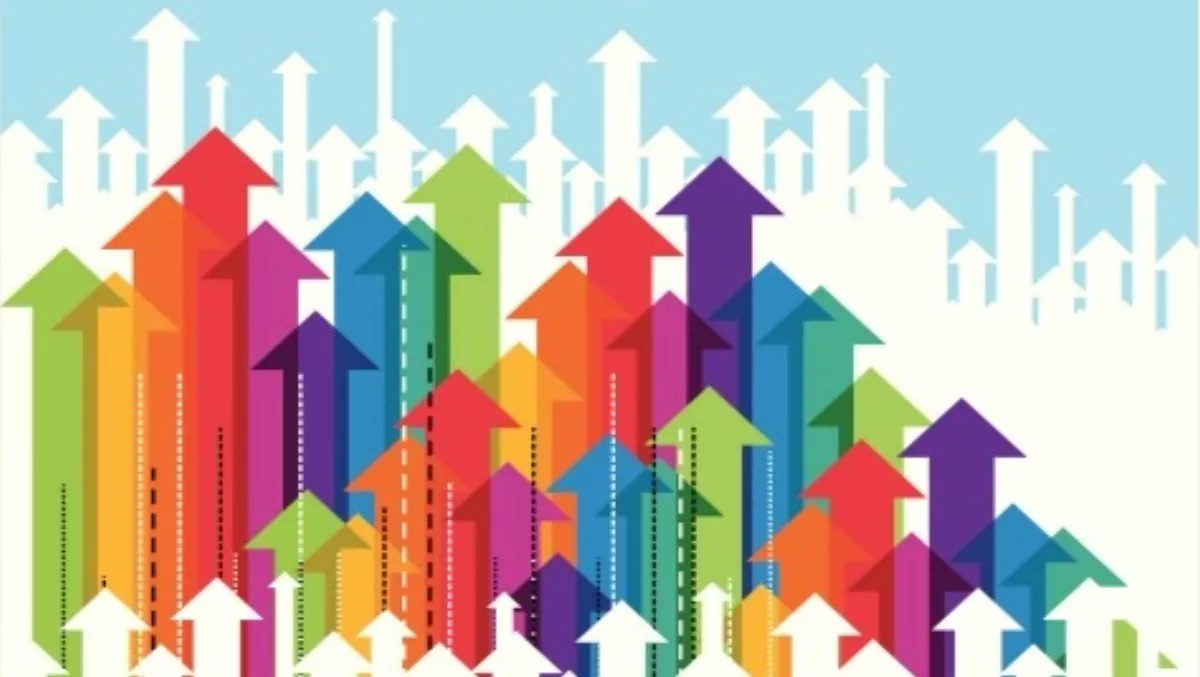 Strong growth spurs expansion for Nextgen
By Heather Wright,
Wed 20 May 2015
FYI, this story is more than a year old
Nextgen Distribution will double its Kiwi headcount in the coming months, with the distributor expecting to also double revenue and bulk up its vendor portfolio on the back of 'significant growth' across its current range.
Simon Probert, Nextgen Distribution sales director, says the company, is growing strongly, despite being less than two years old.
"We're in a very fortunate position at the moment. Either our vendor's market share is growing significantly or our share of that market is growing significantly."
While Probert declined to disclose revenue, he says in less than two years, the company's revenue has equalled that of New Zealand managing director Terry Dunn's earlier business VAD in its seventh year. Dunn ultimately sold VAD to Ingram Micro.
"It's steep and increasing," Probert says of the company's revenue growth. "About February/March last year it really took off and it hasn't slowed down.
"I would expect our revenue to double each year for the next few years."
He says Nextgen is about to add two new staff to its current headcount of four, with a further two expected to be added early next year.
The company has a two-pronged distribution business, with well established Oracle forming just over half of the company's revenue, while eight new high growth vendors, including Nimble, Violin Memory and Venafi, make up the remainder of the business.
Vendor love
While the year ahead looks exciting for Nextgen, Probert says it's also exciting times for vendor channel programmes, with vendors ramping up their channel programmes and throwing more support behind the New Zealand channel.
"There's so much good stuff coming in the next year – technology, market offerings, financial offerings.
"Every single vendor we're working with is improving their channel programme significantly.
"Despite all the alleged turmoil in the industry, I don't see anyone we're working with backing away from the channel and its support. No one is saying they can do it without channel or with less channel.
"Oracle is getting more channel-centric as are the other guys. There are better and better and better incentives for getting involved – better access to training, better access to material," Probert says.
"The Oracle business is very involved, it's very different to what we do on my side, which is Commvault, Nimble, Violin Memory, Arista Networking, Solarwinds, Supermicro and Venafi.
"Oracle is very well established, it has an enormous customer base and an enormous depth of relationship with customers and partners.
"We are just assisting that eco-system to work a little better. Whereas in the other end, they're all high-growth companies, they're all about customer acquisition, improving routes to market."
Probert says the distributor will look to add to its vendor portfolio this year, though he doesn't have a set target for new vendor numbers.
"We are absolutely talking to some well-established vendors about how we can help them service and grow their business, but we are also talking with, and aren't scared to engage with vendors who are new to market, perhaps aren't at the stage to put a person here or have just one."
Probert says the company is keen to ramp up its software offerings, noting 'software is where the game is going to be'.
The company has two licensing optimisation centres, one for Oracle and one for CommVault, and the success of those initiatives have encouraged the company to strengthen its software side.
"Like every distributor you start doing a lot of hardware, servers and storage and slow migrate more into the middleware and database software space."
"What we can do with partners is say, if you add some tin to this, some middleware, it changes your footprint inside that project and the value you can offer your customers."
Nextgen's cloud platform, Connect, is currently being revamped to provide more flexibility for resellers.
The platform was launched 'to a small degree' last year, but Probert says the revamp will make the platform easier to integrate with, enabling flexibility of engagement models to allow hybrid and different go to market models.
"There's no doubt that customers will move to a more subscription based approach to their IT environment.
"It doesn't mean they'll adopt 100% cloud and there will be no IT done in New Zealand. The most likely operating model for the vast majority of the market will be hybrid."
Probert says the company has already transacted 'significant' volumes of Oracle cloud already and will be 'making some plays' in cloud throughout the year.
"Cloud means the channel changes its role a little bit, absolutely. And maybe we need to offer some different services, which is what Connect is all about, but what you don't want in IT is no change.
"When there's not change, there's no opportunity.
"Businesses in New Zealand are growing and relying on technology in whatever form they consume it, more and more, which means there will be opportunity for channel partners to increase their business and help customers achieve their goals.
"And that's what IT is really all about."