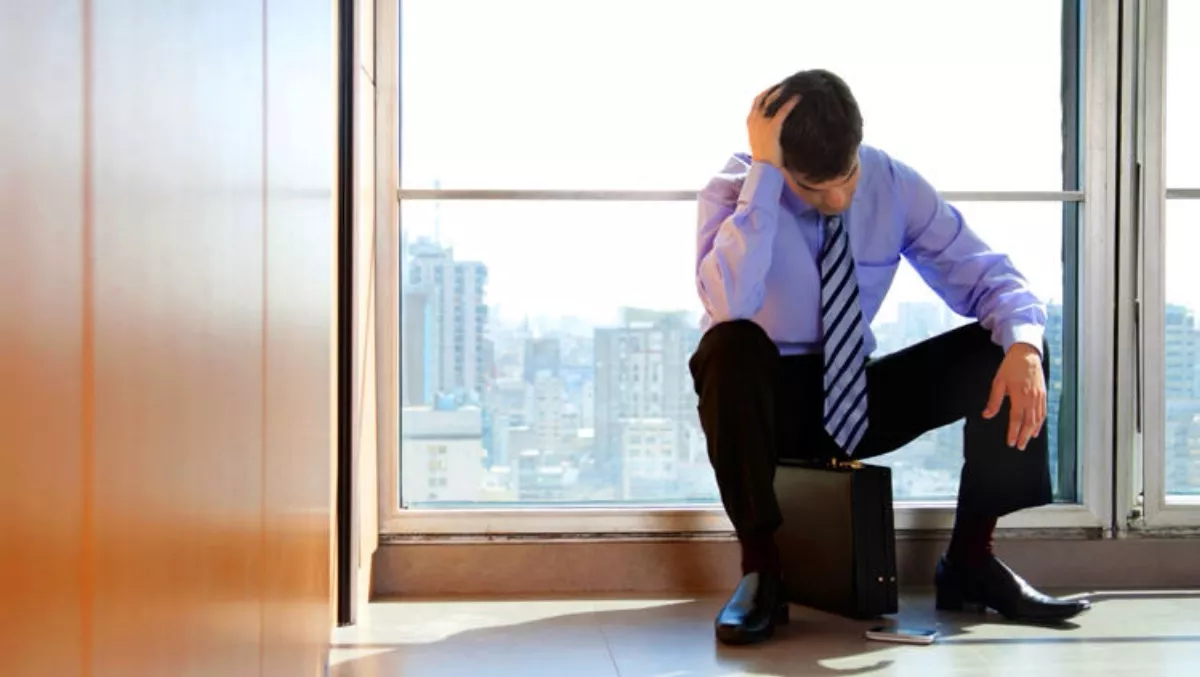 Struggling Renaissance suffers $1.6m annual loss
FYI, this story is more than a year old
Renaissance has revealed a net operating loss of $1,684,000, after releasing unaudited results for the year to September 30 2013.
The struggling company claims the loss was recorded after a depreciation charge of $869,000, interest expense of $82,000 and one-off, cash costs of $540,000 related to downsizing and closure of stores.
Revealed via an official release by Chairman of the Board Colin Giffney, the statement shows that non-cash write-offs of $5,677,000 and the write off of deferred tax assets and future tax benefits $2,779,000 took the total IFRS accounting loss for the period to $10,140,000.
"The Company has not experienced consecutive 'normal' trading years since 2008," the report claims. "This has made reporting comparative trading results that shareholders might understand extremely difficult.
"2013 is no exception. In this years result we have incurred one-off cash expenses of $540,000.
"In addition we have made various decisions about our assets and this has resulted in further write-offs of $5,677,000."
In the report, Giffney claims that while Education did not achieve its operating budget, the business traded well and, as reported in our segment presentation, made a profit of $1.852m before tax.
"We have taken a complete bath in our retail business," Giffney says. "Taking trading losses, write off of goodwill, asset write-offs & write-downs in closing stores and various other costs to account, the segment result was a loss of $9.022m."
Retail
According to Giffney, Apple has kept expanding the outlets for their product in New Zealand, with Toy's R'us becoming the latest outlet for iPads.
"Competition has been intensifying for a while," Giffney says. "In late 2012, retail competition in Apple products broke out in a rash. It is now commonplace for big box stores to offer 10% off Apple product.
"The Yoobee stores cannot buy most Apple products at that price. We have lost margin and market share."
To September 2013, year on year same store unit sales in the company's key Apple products of iMac and iPad, have increased, but portables are down as mobile users switch to the iPad. Phones are well down as the Telcos offer deals on the hardware for contracts, while the average sale price of all units is down year on year.
Same store $ revenue is also down 17%, such has been the combined effect of these factors, with revenue in the retail group down 29%.
At the same time, across the whole Apple range gross margin has fallen from 11.3% to 7.8%.
"Without the service function at our Newmarket, Hamilton, Wellington and Blenheim Road stores and a comparatively good performance in third party products, the result would have been even more devastating," Giffney claims.
"The board believes the model for a dedicated chain of Apple-only retail stores is no longer viable for Renaissance as a public company. It continues to look for ways to re-position the business.
In the year to September 30 2013, the company made significant non-cash write offs to recognise the current state of trading, writing off the goodwill that had previously been associated with the business.
"We have written off the store fittings at the stores we closed - Albany, Downtown, Sylvia Park and Dunedin," Giffney adds. "We have impaired all the store fittings at our remaining stores. We have made more provisions for stock.
More importantly redundancies and other payments associated with store closures have swelled the cash loss from trading.
"We have made provisions for on-going lease payments on premises that have been vacated, and the current trading stores where lease expenses exceed the expected economic benefit."
Education
The Yoobee School of Design result was the shining light, claims Giffney, with the core business of domestic students continuing to operate at Tertiary Education Commission limits.
The drop off in international students, which was felt across the industry, impacted the results in 2013 however.
As a result, management has focused on this area, with Giffney claiming there are clear signs that prospects for International students are improving.
"Considerable investment has gone into our online learning project and we now have [6] courses up and running," Giffney adds. "However revenue generated was lower than budget.
Notwithstanding these softer areas, the core business is performing well and EBITDA, after adjustment for unallocated head office costs was $2.0m."
As reported by Techday.com, the process of selling the Education unit to the Academic Colleges Group is underway, with ACG applying for regulatory consents.
Yet Giffney believes is unlikely that approvals will be received before February or even March.
As reported also, the structure of the transaction has been changed to a sale of shares rather than a sale of assets. "This should speed the regulatory process," Giffney adds.
Closing statement
Concluding the statement, Giffney claims directors await settlement of the transaction with Academic Colleges and the search for a viable model for retail.
"In the mean time we continue to reduce costs in any way possible," he adds.
"Directors remain of the view that ultimately they would like to return cash to shareholders."
Related stories
Top stories