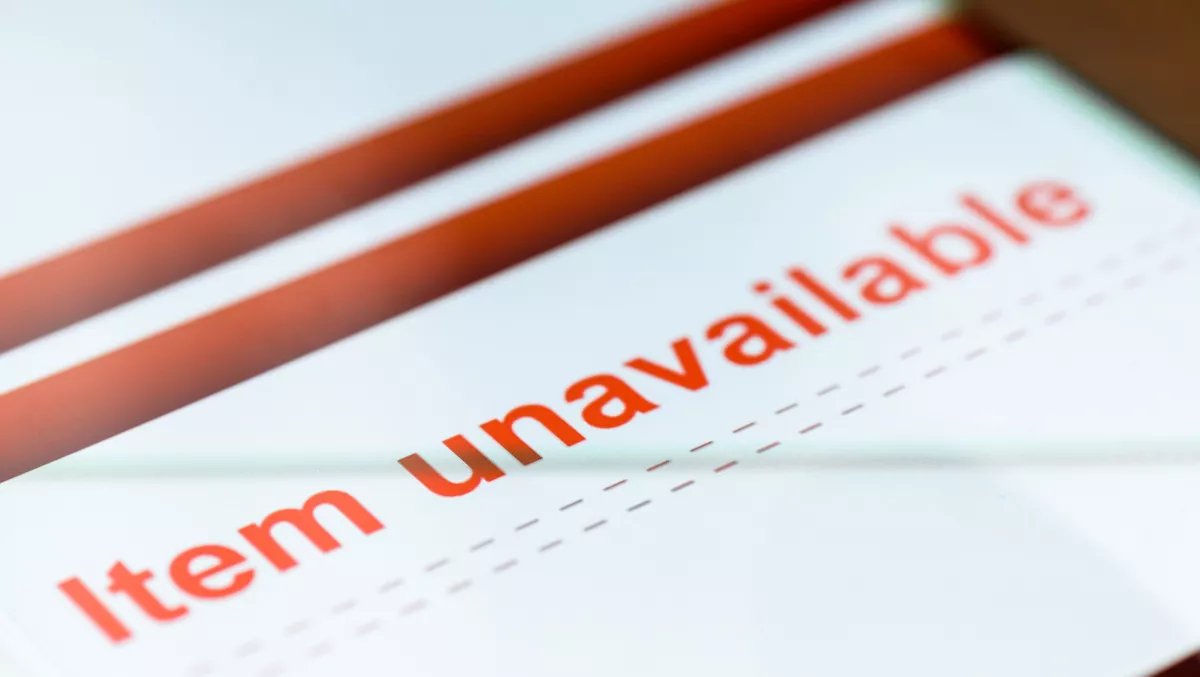 Supply chain disruptions continue to escalate - Forrester
FYI, this story is more than a year old
The supply chain crisis keeps escalating, with disruptions becoming the new normal's "new normal", according to analyst firm Forrester.
What began as cleaning supply and home office technology shortages have since expanded into delays and scarcity for everything from appliances to automobiles.
"More companies are revealing that these shortages are prompted by disruptions in their Tier 1 or downstream supply chains. And its not likely to get better anytime soon due to systemic risk," says Forrester senior analyst Alla Valente.
"Supply chain isn't a single process but rather a complex system of interconnected and interdependent relationships. As such, disruptive events resulting from systemic risks droughts, bankruptcies, and cyberattacks included can trigger a domino effect up and down the supply chain, even causing adjacent industry failures.
"Systemic risks don't take turns; they often trigger one another and can materialise all at once. To fix the problem, businesses must understand the top systemic risks shaping global supply networks."
Firms having to wait for coveted semiconductor chips
According to Forrester vice president and research director Glenn O'Donnell, semiconductor chips have become the basic ingredient in a wide variety of products.
"They include automobiles, a market the media has been highlighting as the poster child for the chip shortage. The impact extends far beyond autos home appliances, consumer electronics, medical devices, farm equipment, and even toys are all affected," O'Donnell says.
"It is hitting corporate IT hard, as data center equipment, cloud services, PC, and even Apple struggle to get these essential parts.
"Demand for smart products has skyrocketed, but the supply is stuck at a hard limit. This supply is exacerbated by chipmakers own supply constraints if you cant get aluminium, you can't make chips; if you cant get sand (raw silicon), you cant make chips.
"Chipmakers are increasing capacity substantially, but they just kicked off this supply repair process, which takes a minimum of two years. An ample supply of chips will not come until well into 2023, perpetuating the electronic supply chain for another two years or so."
Automated software programs (bots) exploiting the supply/demand imbalance
Forrester principal analyst Sandy Carielli says as supply chain disruptions continue, be prepared for bot operators to take advantage of any shortages.
"Online retailers already contend with bots snagging up popular, hard-to-find products like gaming consoles and limited-edition sneakers, frustrating legitimate customers who cant buy the products that they want and end up paying a premium on resale sites. In the spring of 2020, it was toilet paper and hand sanitiser.
"Last holiday season, it was the PS5. This year, anything that doesn't make it onto shelves could be a beacon for the bots, which means that people already paying higher prices for food and gas may be forced to pay markups for hard-to-find hot gifts or everyday essentials," Carielli says.
"The good news is that retailers can mitigate this risk to their customers with effective bot management tooling: as you anticipate upcoming shortages, expect bot activity to expand.
"eCommerce, marketing, supply chain, and security teams must collaborate closely to understand what inventory may be at risk and implement appropriate bot protections."
Global containers (still) recovering from chaos in the Suez Canal
Issues are not just on the supermarket shelves; the shipping industry claims that the real supply chain challenge is that containers cross the Pacific to North America full and then either return empty or wait (too long) for return consignments.
Forrester vice president and principal analyst George Lawrie says this mismatch of import, export, and expenses creates a worldwide container imbalance.
"Since the pandemic, changes in consumption and shopping patterns, including a surge in eCommerce, have already increased import demand for container shipments of consumer goods to North America and Europe," he says.
"In addition, new markets for Asian manufactured goods require more ships for a weekly service, which in turn means yet more containers on the high seas. Compounding the problem, the global container circulation had still not recovered from the recent Suez Canal blockage.
"Ports also blamed the container shortage on delays in returning containers, ship bunching, and slow turnaround of vessels and containers from the US and Europe."
Manufacturing hiccups triggering global concern
According to Forrester principal analyst Paul Miller, a quick glance at the news headlines might give the impression that the manufacturing sector and its supply chain is totally broken.
"And yet, the system keeps working. The challenges facing manufacturers are individually serious and collectively painful, and they must be addressed, but we see plenty of manufacturers doing an excellent job of responding in ways that minimise the short-term impact while positioning themselves to emerge strongly as the situation stabilises," he says.
"In the short-term manufacturers reduce variation and complexity in their products, direct the most supply-constrained components into the highest-margin finished goods, or adjust marketing (and pricing) to nudge customers towards existing stock.
"Longer-term, existing work to augment the human workforce with software and hardware automation continues," Miller says.
"So, too, does investment in moving manufacturing capacity closer to the customer. But neither of these will be quick. New chip fabs are coming in Europe, North America, and elsewhere, but they're unlikely to reach high-volume production for several years.
"Specific tasks (such as stock movement within a defined space) can often be automated with relative ease, but broader automation requires a total reimagining of entire workflows, retooling of factories, reskilling and upskilling of the workforce, and careful consideration of the human, organisational, and business implications of the change. Do it too quickly and you may solve one problem but create many more."