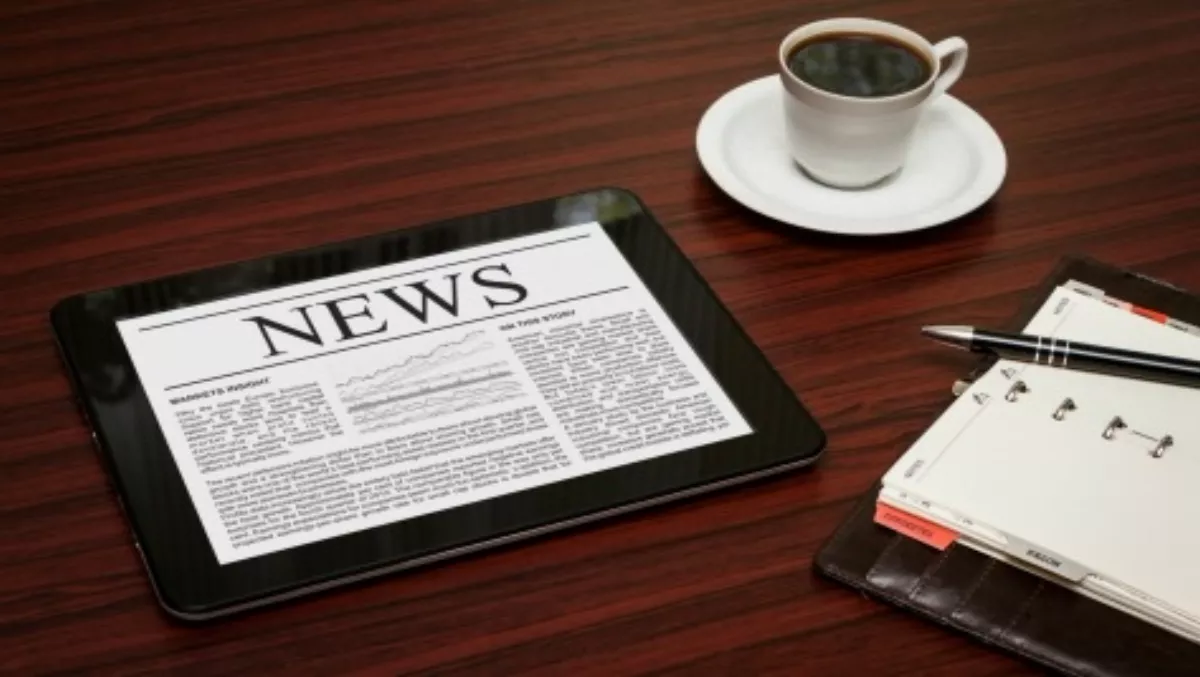 The tablet is dead, long live the detachable?
FYI, this story is more than a year old
Tablet shipments have slumped for the fourth straight quarter as users hold on to their devices for longer periods – and the move to detachables intensifies.
IDC says shipments were down 12.6% year on year in Q3, with 48.7 million units shipped worldwide.
Ryan Reith, IDC Worldwide Quarterly Mobile Device Tracker program director, says feedback suggests tablet users are now holding onto devices upwards of four years.
"We believe the traditional slate tablet has a place in the personal computing world," Reith says. "However, as the smartphone installed base continues to grow and the devices get bigger and more capable, the need for smaller form factor slate tablets becomes less clear.
"With shipment volumes slowing over four consecutive quarters, the market appears to be in a transition."
That transition could mean good news for consumers – and resellers – with IDC saying the industry is seeing growing interest from vendors in new form factors, with detachable tablets becoming a clear focus for many.
IDC says while detachable devices have held just a single digit percentage of the overall tablet market, it expects this share to increase dramatically over the next 18 months.
"However, the shift toward detachables presents some new challenges," the analyst house notes.
"In particular, the mix of traditional PC OEMs that are evolving their portfolios to include detachables will face pressure from the traditional smartphone OEMs, many of which have become accustomed to delivering extremely low-cost products.
Tom Mainelli, IDC program vice president for devices and displays, says the first generation of detachable tablets failed to gain much traction, as they represented a series of compromises in terms of both operating system and hardware, which few consumers or businesses were willing to accept.
"The devices shipping now represent a clear evolution of both OS and hardware, and it's our expectation that both home and pro users will begin to embrace the form factor in larger numbers going forward.
While IDC says 'the days of deifying the iPad as the ultimate tablet may have come to an end', Apple nonetheless continued to hold top spot in the tablet market with 20.3% market share, despite a decline in iPad shipments. IDC flags the impending launch of the iPad Pro as a potential silver lining for the company as the market shifts towards productivity-enabling devices.
Samsung's everlasting marketing push has again helped it close the gap between itself and Apple, though IDC says the bulk of its shipments have focused on the low end of the market – despite the Galaxy-maker being one of the few remaining premium Android tablet vendors. The vendor held 16.5% market share in Q3.
Lenovo, which has been cruising on a high with numerous quarters of positive growth, finally felt the sting of the slowing market, with flat growth, and has 6.3% market share.
Asus's reputation for low-cost detachable devices, which has helped drive volume for the Taiwanese vendor over the past year, failed to stop it being impacted by the slowdown.
IDC says Asus, which had 4.0% market share in Q3, has struggled to maintain momentum in the detachable market as its refresh earlier this year of its Transformer lineup hasn't been as successful and, more importantly, other vendors have been able to offer similar devices at comparable price points.
Huawei, with 3.7% share, rounds out the top five tablet vendors, finding its niche with cellular-enabled tablets. IDC says with more than two-thirds of Huawei's tablets being mobile connected, the vendor has been able to appeal to the growing trend of tablets used for voice calling and tablets used in markets with low broadband penetration.
Related stories
Top stories