Talend names Deloitte, a global systems integrator
Tue, 21st Feb 2023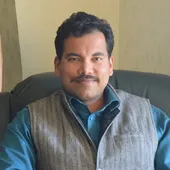 By Gaurav Sharma, Journalist
Talend, a data integration and management solutions provider, has named Deloitte New Zealand a global systems integrator for the country. The relationship combines Talend Data Fabric with Deloitte's artificial intelligence (AI) and data advisory, implementation, and transformation expertise, enabling businesses to become data-driven by achieving organisation-wide data health.
Talend Data Fabric is an end-to-end data integration platform that simplifies all aspects of working with trusted data for analysis and use, driving critical business outcomes.
Deloitte New Zealand will also leverage DataRemedy, an out-of-the-box data quality remediation solution based on Talend's pervasive data quality that allows organisations to identify and alleviate data issues without significant setup activities rapidly.
DataRemedy is built on a flexible and modular architecture, can be deployed on-premises or in any cloud, and integrates with third-party dashboards for reporting functionality.
"The timing is excellent to introduce DataRemedy to the New Zealand market and we look forward to building a mutually successful business with Talend," says Aravind Subramanian, Partner, Deloitte New Zealand.
"Having quality, trustworthy, and accessible data has become a critical foundation for sustainable success as we help companies in their digital transformations. We operate with an ecosystem of alliances, and the combination of these alliances brings winning value to our clients. The addition of Talend will enable us to modernise client data journeys with data quality and governance and enable self-service analytics."
"Our clients are modernising their data and analytics landscape. DataRemedy is an out-of-the-box data quality remediation solution which allows organisations to rapidly identify and fix data quality issues without significant setup activities," adds Frederick Rushmer, Associate Director, Deloitte New Zealand.
"It is built on a flexible and modular architecture, leveraging Talend."
"As the world's largest management consulting business, Deloitte is distinct in its ability to help clients solve their most complex problems, from strategy to implementation. The organisation is differentiated by its capability to execute the advice it provides to help clients in the markets where they operate today and where they want to be in the future."
"We're seeing continuous demand from New Zealand businesses for data management solutions, especially around data governance," notes Helen Larcos, New Zealand Director for Channels, Talend.
"Understanding what data you have and how to use it has become increasingly of value to companies during times of economic uncertainty. The combination of Talend and Deloitte New Zealand's expertise in data governance will help organisations take advantage of the tremendous potential healthy data provides to help business achieve desired business outcomes."
Talend removes technological and skills-based barriers to working effectively with data across an organisation. The company's cloud-independent unified data integration and management solutions ensure businesses become data-driven by achieving organisation-wide data health.
"Talend offers the only end-to-end platform that combines enterprise-grade data integration, integrity, and governance capabilities to unify data across any cloud, hybrid, or multi-cloud environment. With Talend's no-code and low-code modules, data experts and business users actively collaborate to make data more discoverable, usable, and valuable organisation-wide. Over 7,250 customers around the world rely on Talend for healthy data and a healthy business. Top analyst firms and industry media recognise Talend as a leader in data management software," adds Larcos.