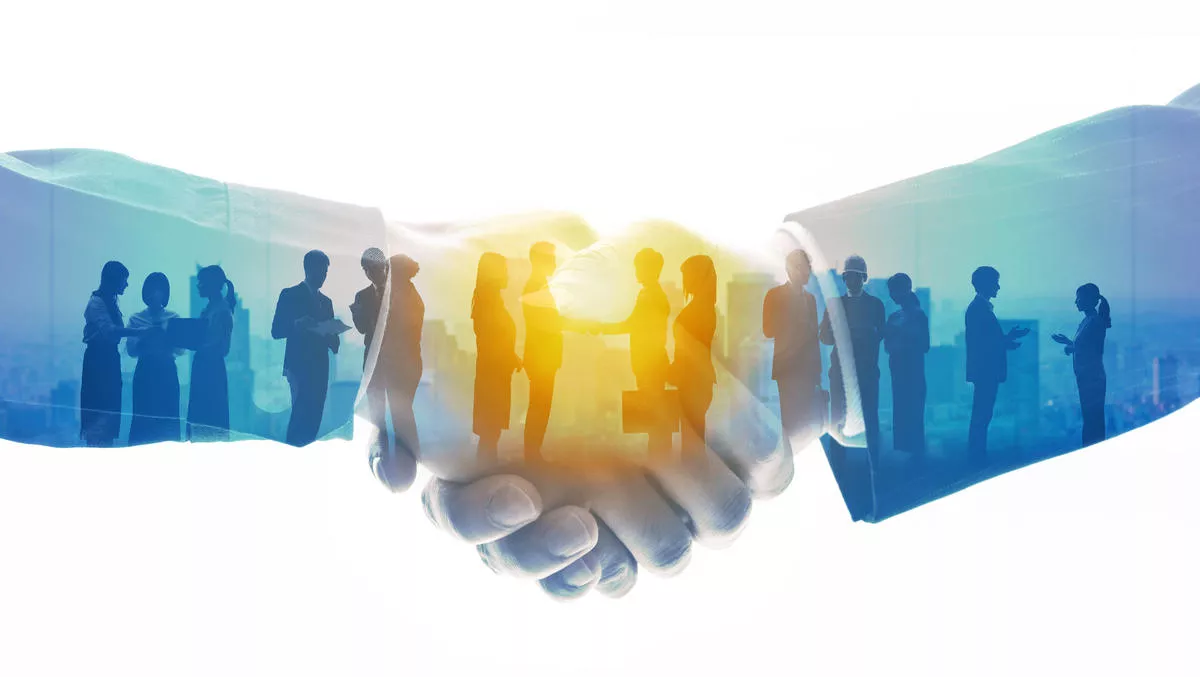 Tata Communications acquires majority stake in Oasis
FYI, this story is more than a year old
Tata Communications has acquired majority equity stake of 58.1% in Oasis Smart SIM Europe SAS, a France-headquartered embedded-SIM (eSIM) technology provider.
Oasis develops and provides advanced technologies and personalised services to enable the deployment of eSIM and SIM technologies.
With this investment, eSIM technology will be fully integrated into Tata Communications MOVETM, enabling an end-to-end embedded connectivity solution and strengthening Tata Communications MOVE as a single source platform for global enterprise mobility needs.
Tata Communications will drive and accelerate product roadmap R&D with Oasis, leveraging and amplifying the growth in the mobility and IoT markets.
"Tata Communications and Oasis have a shared vision of making connectivity across end users, devices and machines, all-pervasive. Tata Communications MOVE enables enterprises and device manufacturers to capture, move and manage information worldwide through borderless, secure and scalable connectivity, with a network independent, platform approach," Tata Communications says.
With this investment, the company says it will deliver an enhanced full-service enterprise mobility solution to customers through complete access and management of the eSIM and software layer.
"Enterprises are increasingly relying on mobile devices to operate and access data in the cloud. This coupled with the rise in the number of M2M connections globally show that there is immense opportunity in the eSIM market," explains Tri Pham, chief strategy officer, Tata Communications.
"Oasis has the right mix of technology expertise, agility as well as exceptional talent. Through this investment, we will focus on the software layer of the Tata Communications MOVE portfolio and drive further innovation in eSIM technology through product roadmap R&D.
"With Tata Communications MOVE, enterprise customers have access to a secure, complete end-to-end mobility platform. They gain independence, flexibility and greater control of their mobility requirements, as they look to leverage IoT and M2M solutions to transform their business."
Olivier Leroux, CEO, Oasis, adds, "At Oasis, were very excited about growing our business with Tata Communications globally. In Tata Communications, we see the vision, capability and ambition to drive transformation and innovation in the mobility and IoT markets.
"We are looking forward to leveraging our joint capabilities to develop and co-create products and solutions to enable end-to-end embedded connectivity and to transform businesses through the latest mobile technologies," he says.
Recently, Tata Communications, together with Micron, announced a worldwide cellular-enabled connectivity solution to simplify and accelerate large-scale global deployment of IoT devices. The solution leverages Oasis Velios-As-A-Service, the worlds first cloud-based eSIM for IoT devices offering a scalable, on-demand and secure SIM deployment on the IoT ecosystem.
With this technology, the Tata Communications MOVE Global IoT Solution will offer a pervasive, end-to-end solution for zero-touch onboarding of connected IoT devices to cloud services, globally. This combined solution will deliver highly scalable IoT security, seamless global connectivity, on-demand cellular enabled subscription and pay-as-you-go flexibility for customers.
Forecasts predict that by 2025 there will be two billion shipped eSIM-enabled devices. eSIMs facilitate secure, reliable, and cost-efficient cellular connectivity for IoT and M2M applications. They enable significant ease of use with remote provisioning and the ability to connect with multiple mobile network operators, making subscription management easier for the end-users, with an added layer of security.
Embedding mobile connectivity into a wide range of devices creates a significant opportunity for OEMs serving multiple markets, to expand their services and leverage the full potential of IoT. This investment strengthens Tata Communications ability to offer enterprises global solutions with a local experience and simplified management.
Related stories
Top stories