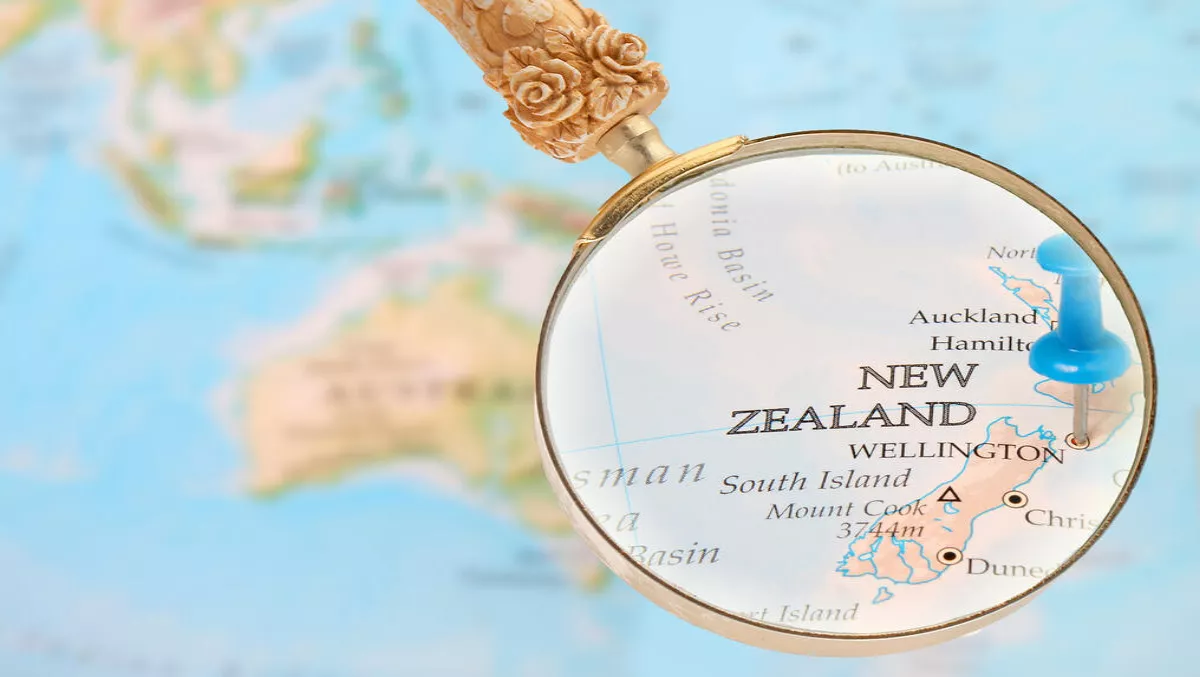 Tech success: NZ's small size and isolation now 'irrelevant'
FYI, this story is more than a year old
New Zealand's relatively small size and distance from the world no longer matters, according to NZTech's outgoing chair Bennett Medary, who says our isolation is now irrelevant for New Zealand's New Zealand's 'burgeoning tech success'.
Medary say's New Zealand's tech sector is taking off as innovation, global connectedness and bandwidth obviate the country's small size and global isolation.
New Zealand has 29,000 tech firms with nearly 100,000 employees contributing $16.2 billion to gross domestic product, and producing $6.3 billion in exports as the country's third biggest revenuer earner.
"The world doesn't give a hoot about our size or location on the map. They recognise our innovation and quality, our ease of doing business, our trustworthiness, and frankly still, the beauty of our country and its people," Medary says.
"We'll know we've made it when we're recognised for being the world's most tech savvy country, as well as being the most beautiful to visit and best source of food, wine, human talent, natural pharmaceuticals and many other things that we can sustain as best in the world," he continues.
"Small and clean is beautiful and we are no longer isolated from markets in the way we once were," explains Medary.
"Actually our relative insignificance and neutrality in geopolitical terms makes us an attractive host nation," he adds.
"Isolation now is more about connectivity and bandwidth as opposed to freight distances. If we are cohesive as well as small, we can then also be both agile and decisive.
"That's a huge competitive advantage and the Government's recent actions in support of our budding commercial space industry with Rocket Lab is a great example,' says Medary.
After six years at the helm of NZTech, Medary is stepping down as chair. He says the board has done a lot of work on periodically assessing and improving capability and diversity.
"It's very important to bring freshness to the chair role as well," he says.
The tech sector is New Zealand's fastest growing industry and Medary says he wants to see tech, tourism and dairying all growing concurrently.
"Some industries, like dairy, are in a world market down cycle after some liquid gold glory years," Medary says.
"Tourism is booming. Technology will most likely continue to outstrip other sector growth rates, which is in part double counting, as the most important aspect of growth in this sector is through its digital enablement of the rest of the economy, including government," he explains.
"Can New Zealand become, per capita, the high tech capital of the world within five years? Maybe not five, but that would be my fervent wish, particularly in terms of how we make best use technology as a digital nation," says Medary.
"The economic and social benefit potential is almost surreal. If we were to truly commit to this as an explicit core national strategy and engage with global partners, for example as a global incubator or proof of concept nation, we could achieve an astonishing amount in five to 10 years.
"The Government needs to be bold and proud about our strategic direction as a digital nation. We need to add that to our national culture and psyche. That requires leadership," he adds.
"Industry has to continue to mature in collaborating at a strategic level. Government will support industry-led initiatives and partner on aspects of execution and funding.
"Our Digital Nation NZ is a great unifying platform and there is a large work programme planned to take that further," Medary says.
Medary says current NZTech chief executive Graeme Muller is doing a great job and is well supported by the board, active membership and partners.
"We're committed to our vision of New Zealand being super smart users of technology and an extraordinarily prosperous and well nation," he says.
Related stories
Top stories