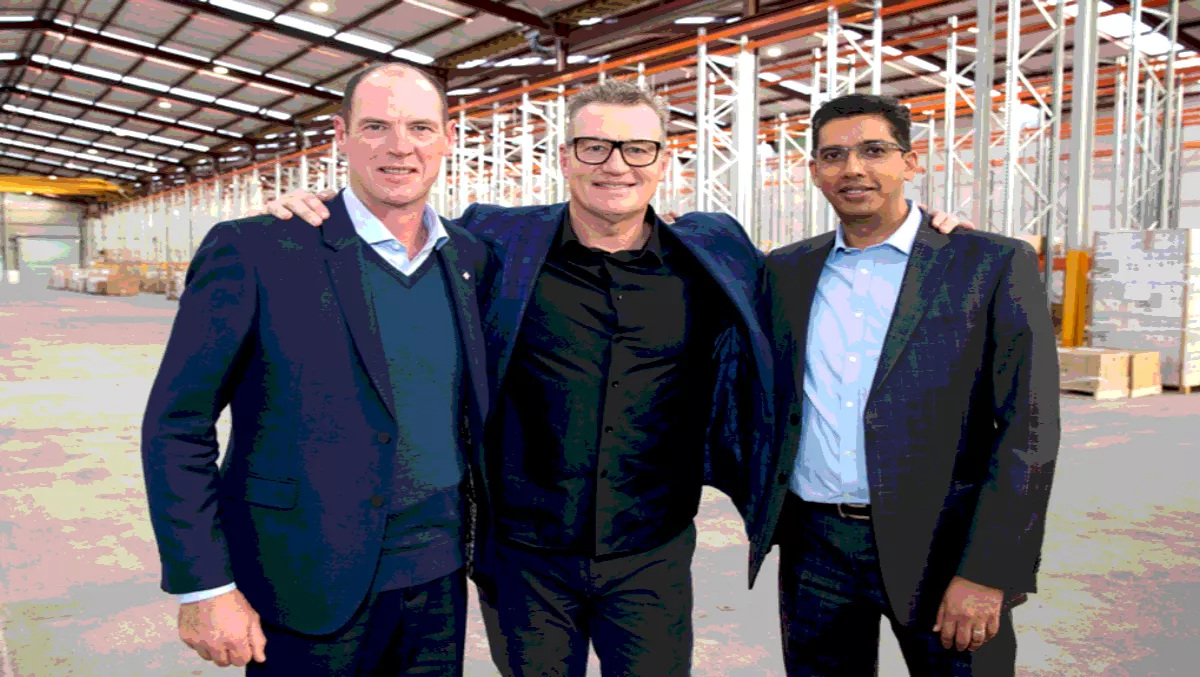 Telegistics' evolution continues with new modern HQ
FYI, this story is more than a year old
Yesterday, Telegistics officially opened and moved into its new home in Mt Wellington, Auckland.
Telegistics CEO John van Rensburg said he was delighted to have All Blacks legend, Sir John Kirwan at the launch to mark the opening of Telegistics' purpose-built facility, along with guests from the reseller channel, key vendor partners including Cisco, and the entire Telegistics team and their shareholders Spark.
Kirwin spoke at the launch event held last night, advocating support, care and kindness in the face of change, and highlighting his points by (much to this editor's delight) asking all of the guests to dance and hug strangers.
"This marks the beginning of a new phase for the Telegistics business as we look to expand the products and services we offer to our resellers in the New Zealand market," van Rensburg says.
"We've invested in a state of the art facility to ensure we can continue to grow. We've built our own demo lab, which will be available as a resource for our channel partners and vendor partners, so they can bring their own customers to the lab to show them live solutions on a private network. An example of this is Telegistics using Cisco Collaboration suite.
"We have Webex Boards throughout the building in various areas – including a room with kit connected to an 88" TV. Following some feedback, we chose to build a larger and more secure staging area within the building so there's no need for incoming inventory to come into the main Telegistics facility. We also haven't forgotten our heritage and are still focused on making sure our team of 25 engineers repairing devices have got the best space to work in.
"We are also concentrating on providing the NZ reseller channel with choices, so they can access everything Cisco has to offer, whilst we also continue to build our brand as a trusted distributor and ensure we deliver on our customer promises, and our customers and employees are at the centre of all we do!" van Rensburg adds.
Telegistics director Rajesh Singh said this is part of the evolution of the Telegistics business.
"This move gives us the opportunity to change the game in the distributor model in New Zealand and to diversify our services and offer turn key solutions to our customers. It's really good to have many of our customers, vendors, partners and staff here to mark the occasion," Singh adds.
Related stories
Top stories