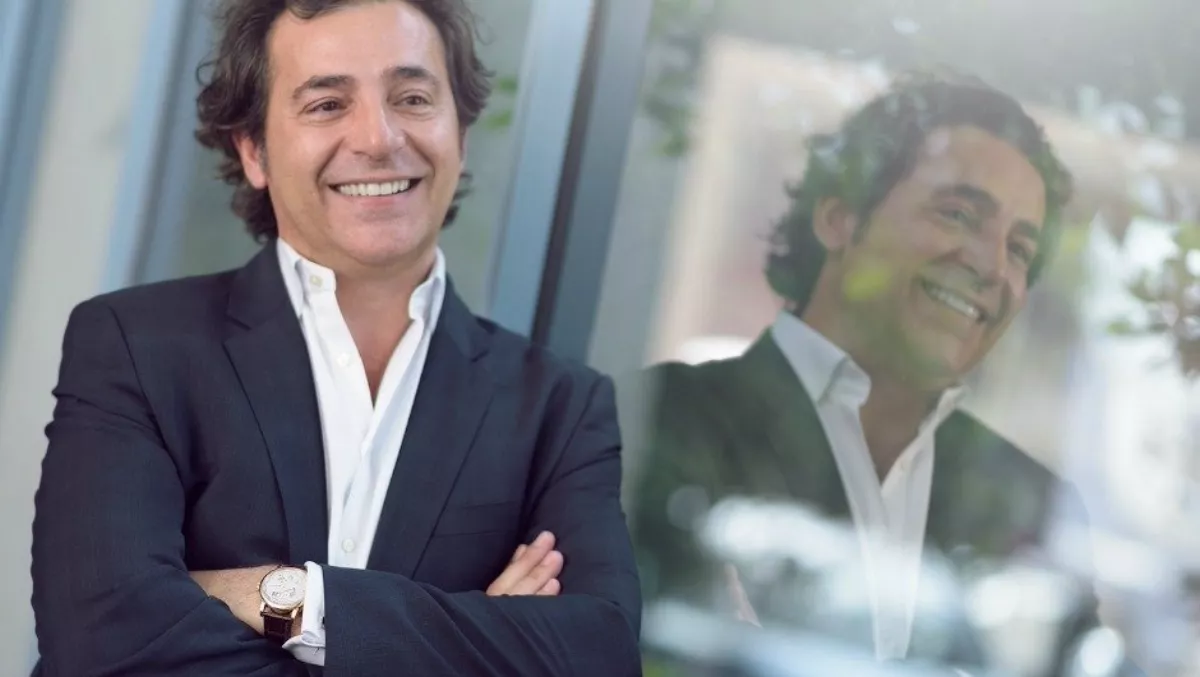 "Tell me why I'm wrong!" - Verykios' (frank) view of the channel
Sun, 7th Oct 2018
FYI, this story is more than a year old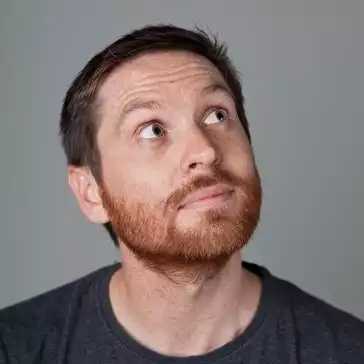 By Ben Moore, News Editor - Channel
"When I read a lot of stuff that is coming from vendors, distributors or resellers these days, I can't help but almost vomiting dayglow because it all just reeks of agenda. Right now is the worst I've ever seen.
Channel veteran Nick Verykios has a lot to say about the state of the channel today.
During his time as a prominent figure in the distribution world, he has seen plenty of fads come and go - plenty of "market-leader"s, plenty of "next-generation"s, and even a few "the-world-is-increasingly"s.
As a result, when I ask for his perspective on the changes in the channel he speaks with a passion and succinctness that I don't often hear in interviews with the heads of large organisations.
Note: There are a few words that I had to censor for the sake of editorial standards. You can probably figure out what they were.
Our conversation begins with a discussion about the state of marketing in the modern channel. I don't think it is unfair to say that he is not a fan of spin.
"I've got a model but it's antiquated, and I haven't got the RoI out of it that I need so I'm going to go out and blatantly bull(stuff) the world about how important what I'm doing is - because that's the only way I'm going to be able to get leverage against the investment that I put in. It's no longer relevant. Stop lying to people!
Relevance
Verykios is big on relevance. In his view, it is the key to being successful in the IT industry, and simply having the latest tech is not what makes you relevant, although it helps.
"A typical example would be IoT. The elements of the channel that are crushing it in IoT at the moment, are electronics companies. Old-school, dusty electronics companies have suddenly become in vogue.
"You've also got software developers who are born-in-the-cloud, or what I call 'born-without-baggage'. They are blowing up because they don't have antiquated legacy equipment they have to draw return on investment from.
So, how do you stay relevant as a reseller, an integrator, or even a distributor?
"The best components that come together to create a solution for a contemporary customer problem wins - always has, always will. What's different is that no one gives a (care) what the brand is anymore.
Verykios is focused on the delivery aspect of being an IT provider and says it all boils down to serving the customer in a way that is valuable to them.
User experience
At the time of our interview, I had been talking to a lot of people about how UX seemed to be increasing in importance in the IT industry. I asked Verykios if he shared that perspective.
"I hear that and I want to punch myself in the face," was his answer, which I took as a hard no.
"When was it not? When (on Earth) was it not? If you didn't get the user experience right, you didn't get the user.
He describes the two approaches that can be successful: The box-dropper who see a good UX as "an efficient way of getting a product somewhere"; and the aggregator "of services, information, guidance, counsel, professional services, technology, marketplaces, software, everything that it takes to be able to efficiently build a solution to take to your customer.
"There's only those two and everything else in the middle is absolutely irrelevant. Look at the reports to see how many of them are making money - if they're not making money they're not relevant. If you're doing a billion dollars and making two million in profit you're a failure.
He proudly refers to Arrow ECS, the company who he currently works for as ANZ managing director, as an example of a company that is wearing its success on its sleeve.
Culture
After doing my due diligence on Arrow Australia and New Zealand, I noticed that the culture of the company seemed particularly strong in an earnest and honest way. Speaking with Verykios I could understand why.
Culture change has become something that many organisations have begun to take seriously, establishing initiatives to try and shift employees' thinking and approach to their workplace.
"You start to change culture when you start to have a look at the effects of what you're doing - because culture doesn't lie," Verykios says when I ask for his thoughts on the subject.
"Culture gives you the language of the effects of what you're doing. You don't change your culture by looking at your culture, you change your culture by looking at what you're doing, and if what you're doing is relevant and humble, it's valuable.
"People aren't running around scared, they're running around excited. They can't wait to talk to people about what they're doing, because it's relevant.
Advice
We had found our way back to relevance, Verykios' secret to channel success.
His view on how resellers/integrators could stay relevant was surprisingly familiar, echoing what I have heard from analysts recently: get into the boardroom.
"Invite yourself into the management meetings of your customers when they're talking about their company. Not about technology needs but what they are trying to achieve as a business.
"Put together a solution that is going to make cows eat better and not die, that will let ambulance drivers get telemetry data while in the ambulance so that when they arrive they know exactly what they're going to do in that first minute before that poor (fella) dies. And it does involve data centers and networking, Azure or AWS.
"Mr Reseller - become a technology company understanding that you no longer have to call yourself an integrator - you're a technology company and what you do is provide technology solutions that no one else can. If you're not amplifying their vision, you're irrelevant. We have to be the sherpas to guide innovation in the direction it needs to go.
"It's what we've been doing forever and it's what we're going to keep doing.