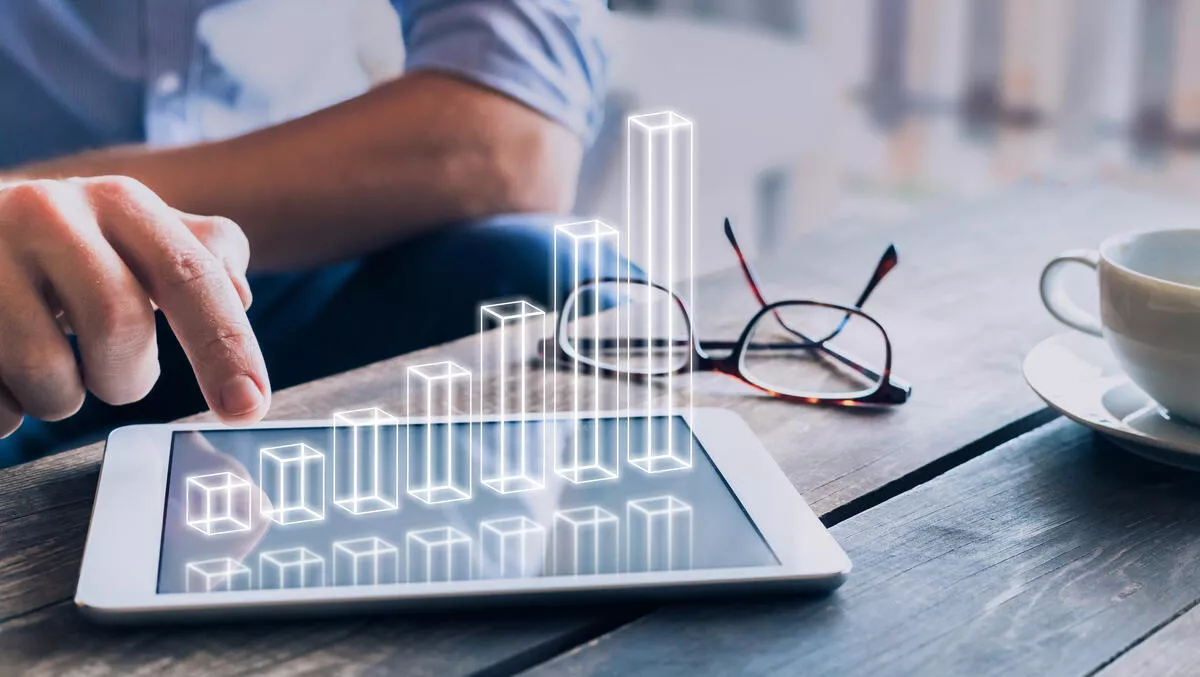 The story of iTools
By Sean Mitchell,
Sat 1 Sep 2007
FYI, this story is more than a year old
The iTools concept began in 2001 with iTools Online by Chris Bulman and Jan Fischer. Chris and Jan found themselves caught in a vicious time-wasting cycle while working on a large IT project. The time cost of updating spreadsheet reports and sharing information across sites by using manual tools caused intense frustration. Their frustration led to innovation, and iTools Control was born.
At that point, iTools Control was sold directly to many eager customers, including Air New Zealand, Fisher & Paykel Finance, Genesis Energy, Progressive Enterprises and IBM UK Global Consultancy. The product caught on quickly, as it provides a pain-free solution for project performance management. Bulman and Fischer created the iTools product set as a solution to more productively work on multiple, geographically dispersed projects at once.
iTools is proud of the fact that each version of iTools Control has been built based on its clients' needs for a better solution to their problems. As iTools grows, it becomes more and more impractical, from a scalability point of view, to keep selling direct. For this reason, iTools is making a big push into partnering.
The key for iTools resellers is to look for organisations that can really use iTools Control for business growth. Chris Bulman, founder and director of iTools, said, "Our product allows you to get a head in the door, which is a lot better than the proverbial foot. If the door starts to close, you can still keep talking."
What Bulman meant is that resellers can use the iTools product set to open the door with clients, and then go on to sell other complimentary products. The iTools products are business solutions, and can be easily incorporated with a wide range of other products that many resellers currently promote.
The selection criteria for iTools reseller partners are simple. You must:
* Have an established client base
* Be aggressive and committed to selling the iTools products
* Set tangible, achievable, time-focused goals
* Concentrate on key target clients
"A partnership needs to be about bringing in revenue," said Bulman. "We need to be able to write invoices with our partners within 90 days, or it's not going to work." iTools will pull out all the stops to support the reseller closing their first deal.
Resellers who want to become an iTools partner can be assured that they will receive any services revenue. iTools pays a commission schedule to partners, and partners who bring in new customers receive a generous percentage of that customer's annuity revenue for the lifetime of that client's contract.
SaaS provides resellers with great revenue potential, and iTools can play a huge part in that area. For resellers who offer a product suite targeting governance and performance management, iTools can and should be a part of their solution. New Zealand based, owned and operated, iTools provides a comprehensive, niche solution, with very tangible benefits to its established client base.
iTools Control is an excellent fit with mid-tier companies that don't want to use expensive, overseas supported, full-on enterprise level project management tools.
The iTools solution is not complex, and allows organisations to easily manage project performance on multiple projects at the same time, via web-based SaaS.
This financial year has been all about partner recruitment for iTools. While there is nothing formal in place now, iTools is actively searching for a team member who will recruit, look after and support current and new reseller partners.
iTools will train new partners in both the product and in the iTools Control sales cycle. From a services side, iTools offers a comprehensive structure of workshops for the end-user. Reseller partners can be trained to run these workshops themselves for added revenue benefit.