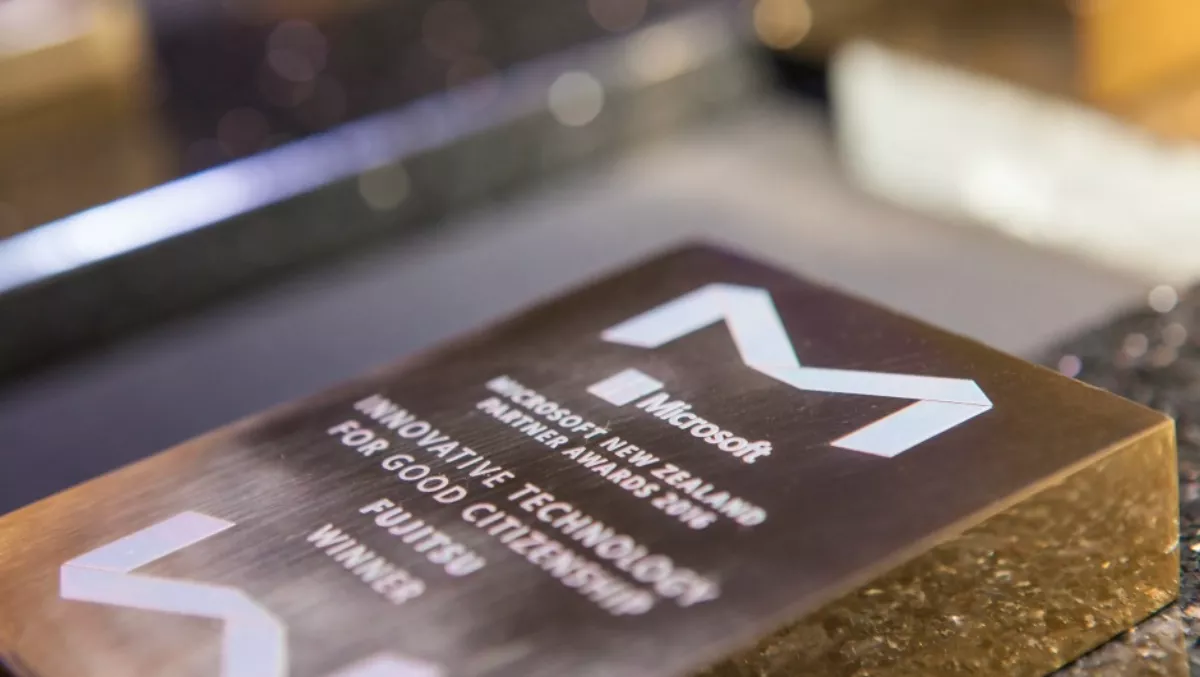 There's still time: Microsoft NZ Partner Awards submission period extended
FYI, this story is more than a year old
Microsoft has extended the submission period for the tenth annual Microsoft New Zealand Partner Awards 2017 following demand from resellers.
Partners now have until next Friday to get their entries in for one of the biggest channel events of the year.
Jared Pedersen, Microsoft New Zealand partner strategy and programs manager, says the deadline has been extended by one week after a number of partners requested the extension.
"We want to make sure partners have adequate time to put together their full and compelling stories," Pedersen says.
Twenty-two awards are up for grabs in this year's awards, which feature a number of new and 'rescoped' categories reflecting the changing technology arena and growing traction for Microsoft and its partners in some areas.
Among the new categories is the Public Sector, Government award, where Pedersen says Microsoft New Zealand now has enough critical mass to warrant the award.
"It's a brand new category for New Zealand, which has existed at the global level before," he says.
"We see a lot of good momentum happening in government and a lot of good collaboration between our public sector team and the various government sector agencies, and a lot of our partners have very good expertise and specialty around that as well."
The internet of things also makes its entrance.
"This is the first time we feel it's really coming into the mainstream and our partners have some real evidence and compelling solutions with flagship customers in place where they have deployed the internet of things.
"Our market is maturing and now we need to be able to show what's being done in this area," Pedersen says.
Meanwhile the data center and hosting categories have been replaced with a combined managed service category.
"Doing managed service properly required capability around a hosted cloud model, hybrid and good solid management of data center whether its private cloud or partner hosted cloud," Pedersen says.
"It also allows partners to roll out the description of their entire core infrastructure offering from end to end including all of the stuff they do as a managed service provider such as help desk, 24/7 support, patching, device management and anything as-a-service, even solution training-as-a-service.
Distributor's will be facing stiffer competition this year, with the Distributor of the Year category re-scoped to become the Market Development award, which
"This is to make the point that it's no longer just distributors who are working through a channel model," Pedersen says.
"There are partners of all kinds whose business is getting scaled by a partnership and by them employing their own proper partner program – a lot of ISVs for example are doing a lot of the great IP work and creating solutions but need to market it through the sales and marketing capability of other entities, aka through channel partners."
A new category expected to attract high interest from ISVs – and be fiercely contested – is the Cloud Packaged Solutions award.
"This one is anything that is intellectual property, a great solution, wrapped up, delivered via the cloud but packaged together. This is no longer just utility compute power being made available in the cloud, it's not just Azure in the cloud or backup or disaster recovery. It's a packaged, probably ISV type solution made available in the cloud most likely on the Azure cloud platform."
Pedersen is expecting strong competition for many of the awards.
"These will be really hard fought, because we have great partners in a lot of these areas," he says.
"In the last couple of years the Rising Star has always been very hotly contested. There are a lot of partner who are small-ish, new-ish but are coming into their own and making waves."
He cites the example of Vmob which won the award several years ago. Now known as Plexure, the company is signing global contracts with the likes of McDonalds, Pedersen notes.
He says the small and midmarket cloud solution category – previously called small business – is also always highly contested.
"And perhaps not by sheer number of submissions, but by the quality of submissions, I think we'll have a couple of other really hotly contested ones: Technology for Good for not for profit and charity work and Public Sector Education where there is a lot of great work being done by partners around outcomes in the classroom and bringing the whole Windows and productivity platform to bear for students."
This year's awards will be the first formal appearance of Phil Goldie, who will be taking up the role of new small, midmarket solutions and partners manager for Microsoft New Zealand, replacing Brent Kendrick.
Goldie was previously Microsoft Australia's partner business director.
The full list of awards categories for the Microsoft New Zealand Partner Awards 2017 is:
Application Development Awards:
Cloud Packaged Solutions
Business Applications Awards:
Cloud CRM
ERP
Cloud Platform and Infrastructure Awards:
Cloud Platform
Managed Service
Data Management and Analytics awards:
Data Platform and Analytics
Internet of Things
Mobility Awards:
Enterprise Mobility Solutions
Windows and Devices Deployment
Productivity Awards:
Cloud Productivity
Communications
Small and Midmarket Cloud Solutions
Public Sector Awards:
Public Sector – Education
Public Sector – Government
Technology for Good
Individual awards:
Partner Seller – done via internal Microsoft nomination, rather than self-submission
Solution Sales Specialist
Other awards:
Learning
Modern Marketing
Licensing
Rising Star
Market Development
Full submission details and forms can be found on the Microsoft New Zealand Partner Awards site.
Related stories
Top stories