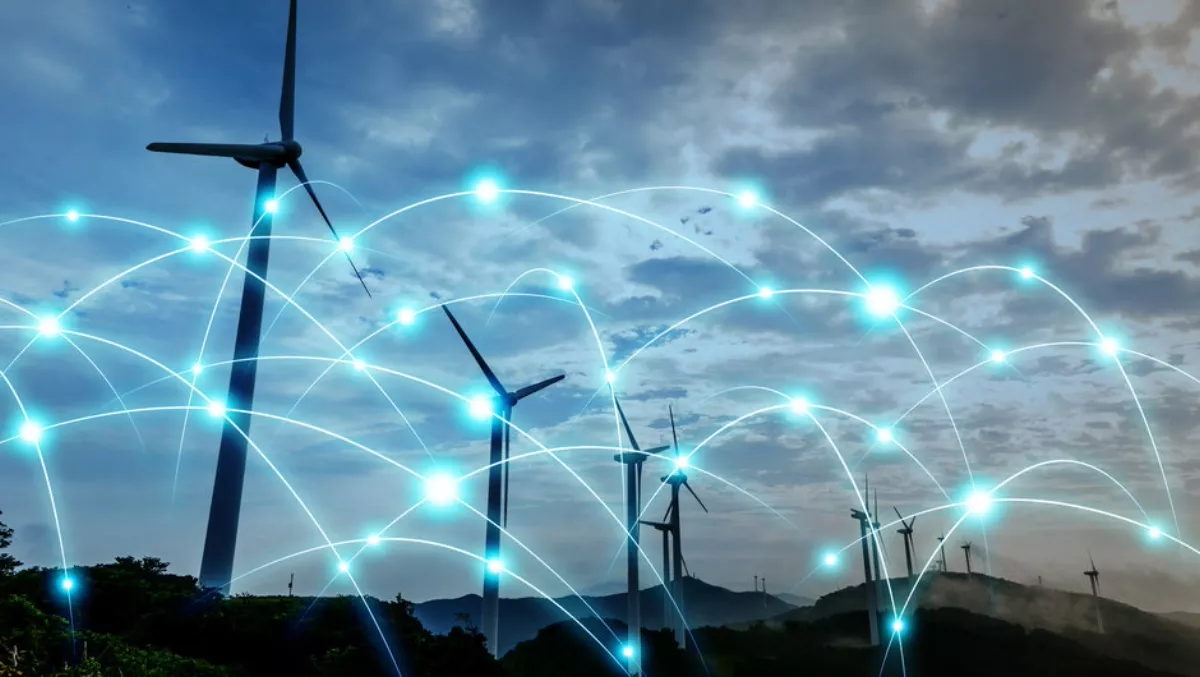 Three ways 5G will impact power management in 2019
FYI, this story is more than a year old
Article by Eaton power quality general manager John Atherton
2018 saw New Zealand's telecommunications companies outlining 5G trials across the country with roll-out to consumers expected to commence by 2020.
As telecommunication providers prepare for the major upgrade, there is an increased focus on the relationship between power quality and connectivity which will play a critical part in ensuring the success of these high-speed networks. Put simply, 5G must have power to operate, no power no 5G.
Power failures or any network interruptions are not an option. Across the network massive amounts of data processing at the edge in real time is required to support small cells essential to the millimetre wave radio network, as well as beamforming with MIMO.
Rolling out 5G is complex and presents a unique challenge for telco providers. Innovative technology and applications will need to be leveraged to ensure the network not only has access to uninterrupted power, but can withstand extreme amounts of data processing and demand.
With a 2020 roll-out looming, this year is going to see New Zealand's telco sector scramble to upgrade networks. As a result, it is expected the focus will fall on three key power quality issues.
Densification
Network densification through small cells is essential for the successful rollout of 5G and will be central to almost all future requirements for mobile connectivity.
As users demand faster speeds and higher connectivity, there needs to be an increase in available network capacity by adding more cell sites.
100-350 micro cell sites may be required per square kilometre throughout the metropolitan areas and in cities, rather than the every 1 to 5 per square km that is needed for 4G. Power suppliers have to provide systems that support the seamless rollout of 5G and so we expect that there will be three areas power management companies will have to address:
Visual aspect - The deployment of thousands of small cells mounted on poles and building facades will have to be aesthetically pleasing and fit in with their environment. It will be up to power quality suppliers to factor in these aspects into the design.
Environmentally robust - Small cells need to be protected from outages caused by accidents, vandalism and harsh weather conditions, especially if they are supporting IoT and autonomous vehicle services. The equipment needs to be environmentally hardened and some cells will require battery or generator backup.
Automation - With the huge numbers of network elements envisaged in a dense network, automation becomes essential to orchestrate all elements efficiently, deliver a consistent user experience, and keep operating costs low. It will not be possible for a person to climb up a pole every time a cell or power system needs maintenance. Maximum efficiencies will be achieved with automation from backhaul to core to RAN and edge.
Edge computing
The rollout of 5G requires that the latency for a device to talk to the network and for the network to talk back has to go below 1 millisecond. In the current 4G networks, latency can be 10-20 times higher.
In order for this to happen, data processing, filtering and storage has to be far closer to the user/device and distributed across the network to micro-servers, which together make up an edge cloud.
Edge computing and small cells are closely correlated, since both distribute resources to be as close as possible to the end user to improve responsiveness and quality of service. These are essential for the many services envisaged for a 5G network.
For instance, when a car is deciding whether to turn right or left, there is no time for its communications with a central management system to travel to the cloud. The car needs to communicate with cell sites that are installed close by. These could be on the side of a road or on top of a building.
Supporting this computing power will come as both a challenge and an opportunity for power management companies in 2019 as there will be a requirement globally for 8.5 million small cells to be deployed per annum. Global companies with strong local engineering will be needed to cater to this demand and determine how to best create and maintain that power needed for computing systems.
Regulation
One of the biggest challenges for telecommunications companies is the time and cost to deploy a small cell.
Traditionally, to install a small cell, a telco needs to gain site and equipment approvals, negotiate fees with the city or landlord, ensure it has sufficient power and back-up, and ensure compliance with local environmental requirements.
If every small cell has to go through a process which may take up to two years to complete, the cost and scalability of the network are severely compromised. Deployment processes and costs must be optimised to support 5G deployment.
In the US and elsewhere, telco operators are working with the government to streamline the roll-out. Future regulation in New Zealand must focus on minimising zoning reviews and regulatory approval timelines for new sites.
The power systems needed to back up all this new network equipment must be able to be deployed easily and be fully compliant with local and government regulations. This will also be a challenge for power management companies.
2019 will see a lot of work between utility power companies, rural authorities, city and local government agencies, private building owners and communities to ensure 5G deployment is rapid and impactful.
Related stories
Top stories