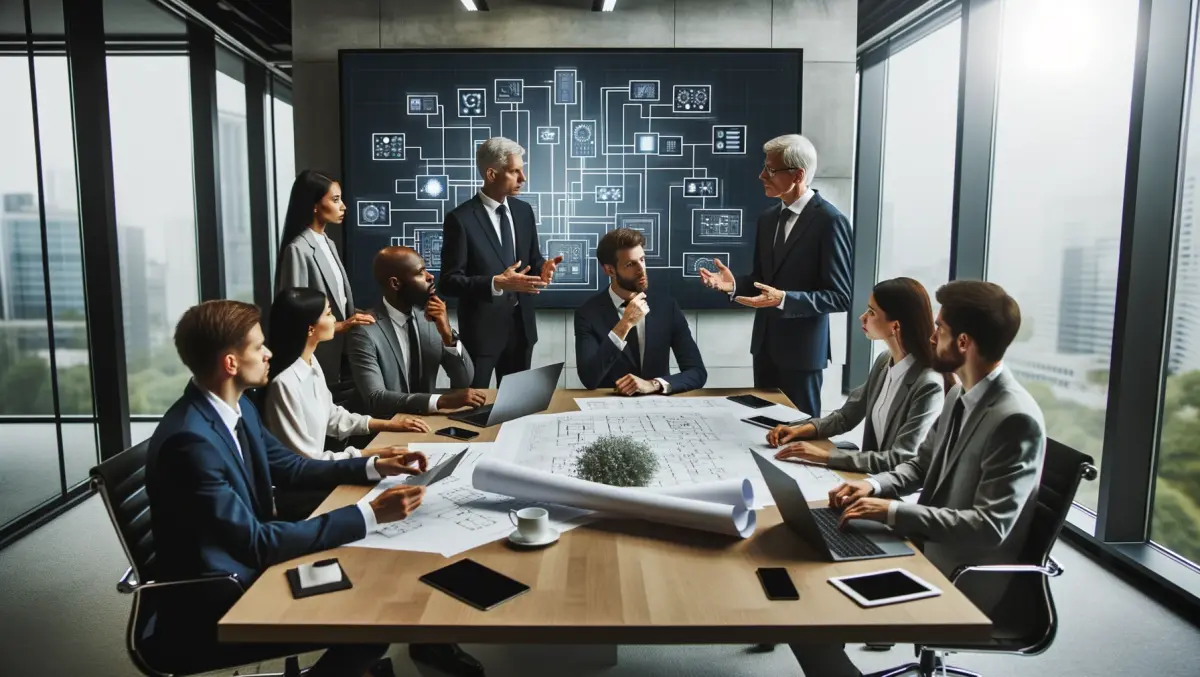 Unique insights on the Kiwi market from industry experts
FYI, this story is more than a year old
Enghouse Interactive develops and supplies the widest range of customer contact solutions on the market. Through their extensive network of reseller partners, they are helping thousands of organisations of all sizes, industries and complexity across the globe to improve their service, productivity and operational efficiency.
In 2012, Enghouse extended their reach to New Zealand by acquiring Zeacom Communications Centre, renaming it to the Enghouse Interactive Communications Centre (EICC) in 2015. What keeps the gears turning and what is at the heart of their business, is pure human experience and skill.
We spoke with two Enghouse stalwarts to find out more about what Enghouse offers and some of their insights on the New Zealand market.
Belinda Appleton, Enghouse channel manager
In terms of devotion, you can't get much better than Belinda who has worked with Enghouse in its previous company names for over 20 years.
In this time of working with clients, partners and professionals within Enghouse she has been a student in self-learning.
"I've worked through the ranks in multiple positions globally and within NZ, including assisting in setting up operations in the US market," she says. "Much of my career has been made up of opportunities within Enghouse and having the opportunity to go overseas and experience different markets."
Belinda notes that the New Zealand market is very isolated (downunder) geographically, but rather than be behind, the country is very much all hands on deck - liking to be on top of technology.
"New Zealand has a can-do attitude which is reflected across our manufacturers and results in a lot more flexibility within this market than others around the world," she says.
And Belinda doesn't see the market slowing down in the near or far future.
"We're definitely in a growth phase at the moment, as it hasn't been touched by an economy that has affected the wider country as a whole," she says.
Kath Murphy, Enghouse sales manager Australia-New Zealand
Originally coming out of the health industry, Kath made a career jump and has now been in the IT and telco industries for more than 25 years under various roles and companies.
"Around ten years ago I had a lot to do with the NZ market when I was working for Telstra, and have been in and out of the NZ market since then," Kath says. "Now I'm with Enghouse, which is in with boots and all to get involved with the current NZ market."
If Kath could describe the NZ market using just two words, they would be "early adopters", as while the population is small, they still bat well above their weight when it comes to technology.
"The technology I was implementing in NZ in 10 years ago was leading edge, as they received it way before anyone else," she says. "A lot of people around the globe consider NZ a good test ground because of the established society and sophisticated technology base."
In terms of the future, Kath was adamant - as new technologies, they'll be seen first in NZ.
"The NZ market will continue doing what it has done, as its nimble nature makes it easy to adapt to any conditions," she says. "I think there is no reason to see a change in the direction that NZ has gone to date – which is to continue to be a country supplied with leading-edge technology."
What makes Enghouse unique?
Belinda explains that what Enghouse is providing is a variation - a choice - that customers are now demanding.
"There is a lot of technology that does a lot of things but you need an environment to support all those devices," she says. Enghouse is merging all those technologies so they're seen as one that all compliment each other."
Kath affirms that what makes Enghouse unique is that they don't shy away from hard work - they relish it.
"We have the ability to adapt with advanced services teams that are more than willing to cut code in to offer really tailor-designed solutions for businesses – not just out of the box, one-size-fits-all," Kath says. "Enghouse is helping to ensure New Zealand is essentially the development hub, where technology first sees the light of day then becomes the solution that gets rolled out to the rest of the world."
Belinda notes that there is a shift from providing a focused solution for a need to providing businesses with the ability to fix their needs with a flexible solution that can grow with their business.
"What Enghouse does very well is offer a solution for a need today and provide the ability to grow with the company over the next 5 to 10 years," she says. "We can make it all appear seamless, while providing a much more custom-fit solution for businesses."
Related stories
Top stories