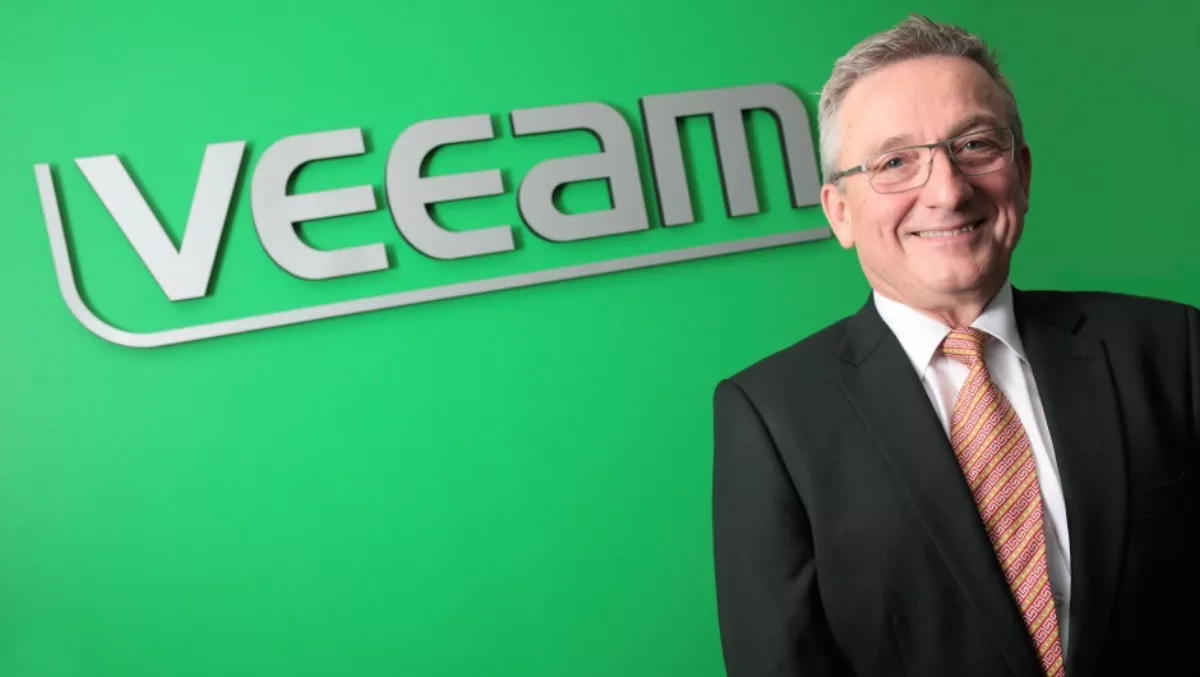 Veeam serves up raft of Microsoft Azure and AWS availability options
FYI, this story is more than a year old
Veeam has added a raft of new availability options for Microsoft Azure and AWS as it ramps up its 'always on cloud' offerings in the face of an increasingly hybrid world.
The announcements around Microsoft included the addition of new Veeam disaster recovery in Microsoft Azure which combines the capabilities of Veeam Direct Restore and a new Veeam Powered Network to simplify and automate disaster recovery in Azure; native support for cloud object storage in Azure Blob, increased disk size capacity in Azure to reduce backup storage cost and a new Veeam Backup for Office 365, with multi-tenancy, enabling service providers to deliver backup and availability solutions for Office 365.
The Veeam PN for Microsoft Azure will automate the setup of disaster recovery sites in Azure, using lightweight software-defined networking, Veeam says.
"It helps maintain business continuity and availability by eliminating the complexity of VPN deployments and is designed for businesses of all sizes and services providers," Veeam says.
Peter Bender, Veeam ANZ head of alliances, says: "The Veeam Disaster Recovery in Microsoft Azure announcement reinforces the importance and value of Microsoft Azure in providing a platform for data backup and business continuity solutions.
"The other Microsoft related announcements enable Veeam to now extend it's availability offerings across both physical Windows devices and instances running in public clouds as well as Office 365 data.
"Finally, support for Azure Blob storage rounds out what is a very exciting set of new functionality that I'm sure will be embraced by our customers and partners."
The Microsoft announcements followed earlier announcements of enhancements to the company's flagship Veeam Availability Suite, including new features for AWS availability and a new agent for Microsoft Windows.
The company says AWS is becoming a popular choice for customers of all sizes.
"However, it is the customer's responsibility to protect and recover their applications and data running in AWS.
"As more mission critical applications are deployed in AWS the need for an enterprise-class data protection and availability solution is increasing," Veeam says.
The vendor says the new Veeam Availability for AWS offers the first cloud-native, agentless backup and availability solution to protect and recover AWS apps and data, using native AWS snapshots.
"The solution mitigates the risk of losing access to your applications and ensures protection of your AWS data against accidental Meanwhile, the company says the new agent for Microsoft Windows will provide 'always on cloud' availability for Windows-based physical servers and endpoints ,as well as applications running in Microsoft Azure, AWS and other public clouds.
The 'always-on cloud' has been a key focus for Veeam at its annual VeeamOn conference, with the company also extending its 'always on cloud' availability platform to include new partners IBM, Lenovo and Infinidat.
Steven Hill, 451 Research senior storage analyst, says the freedom offered by hybrid, multi-cloud IT environments carries a new set of challenges when it comes to protecting, managing and monitoring business applications running outside the classic data center.
Bender says recent high profile outages have highlighted the importance of solid, reliable data backup strategies.
"Veeam's newest solutions support the growing need of organisations to have a comprehensive availability strategy as we expand into additional cloud, software-as-a-service and storage platforms," Bender says.
"Next-generation DR/BC solutions need to go beyond basic data protection to help insure the continuous availability of the underlying services that cloud-based applications now depend on," Hill says.
Version 10 of the Availability Suite also sees the introduction of Veeam CDP (continuous data protection) to provide recovery SLAs of 'seconds' using continuous replication to the private or managed cloud; and native object storage support to free up primary backup storage with policy driven automated data management.
Related stories
Top stories