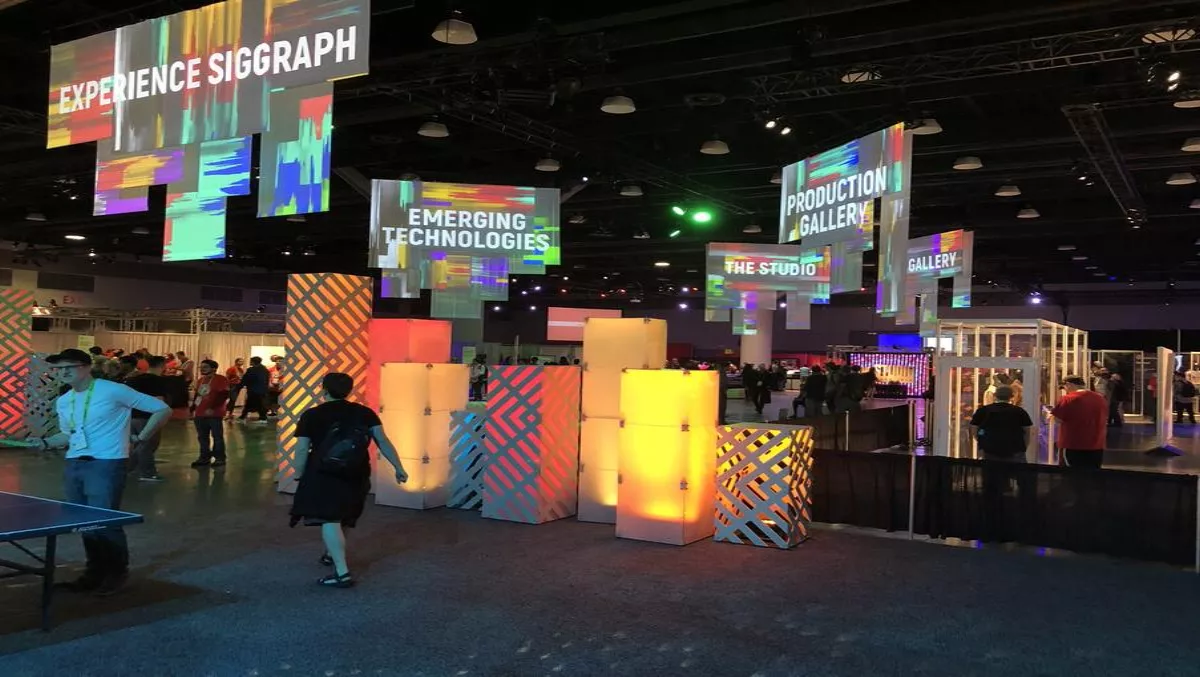 Video: SIGGRAPH 2018 - The art and innovation
Thu, 16th Aug 2018
FYI, this story is more than a year old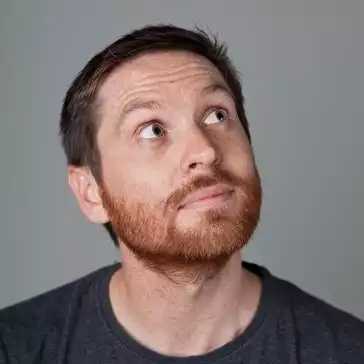 By Ben Moore, News Editor - Channel
Thanks to NVIDIA, I had the chance to check out the latest and greatest tech at SIGGRAPH 2018 in Vancouver this week.
Below is a video with highlights from the Emerging Technologies, Production Gallery, and The Studio sections of the Experience Hall.
For more detail on any particular section, check out the information below the video.
First, a demo of a Brother sewing machine that can take an uploaded image, break it into colour sections, and embroider it onto cloth - for some reason, this one is spelling out 'Merry Christmas'.
Next, using Fusion's full body surrogacy tech a man sits in one chair with a VR headset and controllers, working the robotic arms of the man in the following shot. Clearly, these two need a little more practice.
The globe is an accurate representation of the Earth and its weather patterns. The company responsible seems to have gone missing from my info, unfortunately.
The Wind-Blaster is an interesting way to approach haptic feedback for VR - using varied air pressure to simulate different resistances in-game. It's also very loud.
What looks like strange lights on a knobbly, spinning ball is actually the 'Spherical Full-Parallax Light-Field Display Using Ball of Fly-Eye Mirror', which could eventually find application in the digital signage industry.
Not a divining rod, the Transcalibur is a VR controller that can simulate the weight of a sword, tennis racket, or gun as the shape and weights shift.
Gum-gum shooting uses the bracket running down your arm and a VR headset to make it feel as though your arm is stretching out into the distance. One application could be finally having a believable Fantastic Four experience.
When you see the astoundingly detailed costumes from Avengers: Infinity War up close, the number of hours that must have gone into them is thrown into sharp relief.
'You are the Ocean', and it is only as calm as the mind - the more actively concentrated the 'player' is, the darker the storm that rolls over.
One of my favourite pieces, He Ao Hou (A New World) is a video game developed by Hawaiians with Skins Workshops, a team who help indigenous peoples express their culture through the medium of games.
Somnium consists of celestial bodies laser-etched onto spinning glass and projected onto the walls. Accompanied by swelling sounds, it makes for a mind-expanding experience.
INSTRUMENT | One Antarctic Night invites people to play amongst the stars, turning them into sound and rhythm.
Transformation Mask asks the wearer to question the very meaning of the word indigenous, calling on traditional ideas of metamorphosis.
Back to costumes for the latest in the Star Wars canon, Solo - plus a cheeky cameo from the world's most famous spaceship.
Some art from an upcoming Square Enix series called 'Art of the Cradle', and Disney's 'Wreck-It Ralph 2'.
Sitting in seats egg-shaped seats, VR headset adorned, five people at a time experience what it might be like on a mission to Mars.
Finally, VR for training - first, the dismantling of a helicopter tail propeller.
Then, with PIXO VR, watch as a guy chooses a harness with a broken D-ring on a construction site and, as a result, falls brutally to his death.
This is perhaps 1/10th of what could be seen in just this half of the SIGGRAPH Experience hall.
The ways in which graphics processing can be used are potentially limitless and definitely mind-blowing.
If nothing else, it shows that with the right combination of tech and imagination there is a solution to almost every problem.