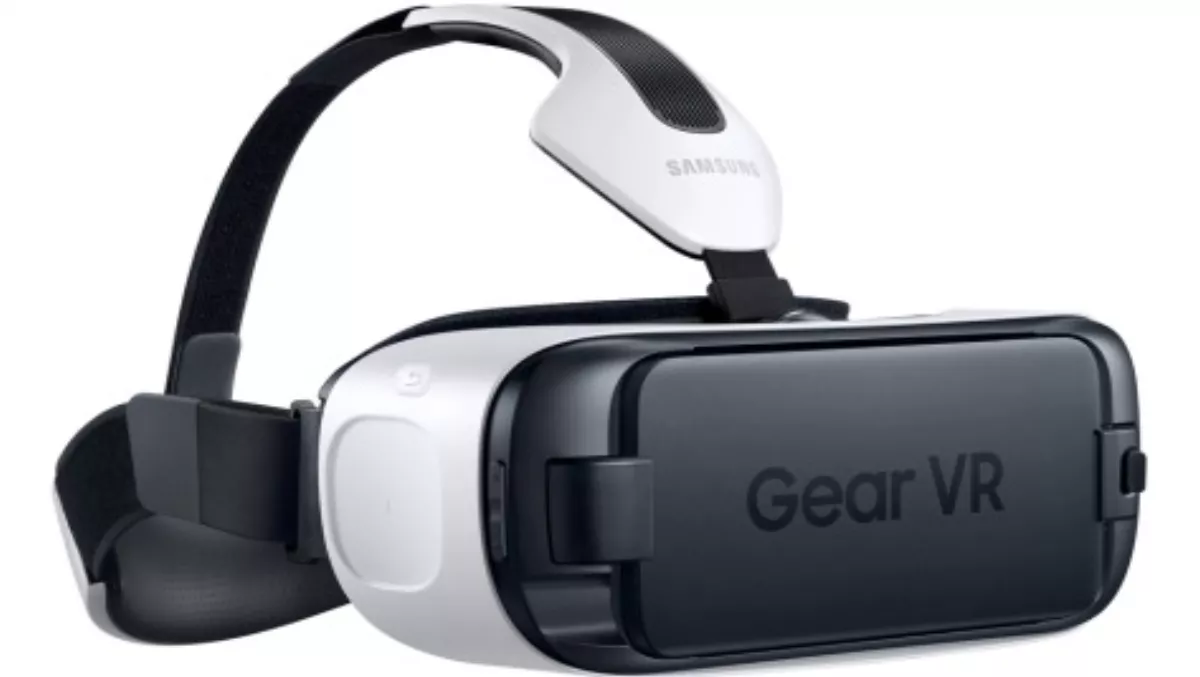 Virtual reality hits New Zealand with Samsung Gear VR
By Heather Wright,
Thu 14 May 2015
FYI, this story is more than a year old
Virtual reality comes to Noel Leeming on Saturday, with 20 of the retail chain's stores across New Zealand stocking the Samsung Gear VR Innovator Edition.
Don't be expecting to walk out of a store on Saturday with the devices, however. While the the Gear VR Innovator Edition will be available to test drive, pre-order delivery isn't expected until early June.
Powered by Occulus, one of the frontrunners in the virtual reality push, the headset allows users to snap their Samsung Galaxy S6 or S6 Edge into the headset and dive into cinematic virtual reality experiences, including movies and games.
Jason Bell, Noel Leeming executive general manager merchandise, says the Samsung Gear VR goes 'far beyond expectations' of how moble technology can be used to consumer content.
"We are delighted to be the first New Zealand retailer to bring this totally immersive content experience to our customers," Bell says.
"We're delighted to offer our customers the latest technology and help them get the best from their products, so by being part of the New Zealand Samsung Gear VR launch, we're cementing our place as New Zealand's market leaders in consumer electronics," he adds.
Noel Leeming says through the device, users can 'sit in the best seat of a theatre, be onstage of a performance with full 360 3D video and can enjoy gaming like it's never been seen before – inside the stunning worlds where imagination becomes reality'.
The Innovator Edition has been described as being aimed at gadget loving early adopters and developers, with a consumer edition expected to follow later this year.