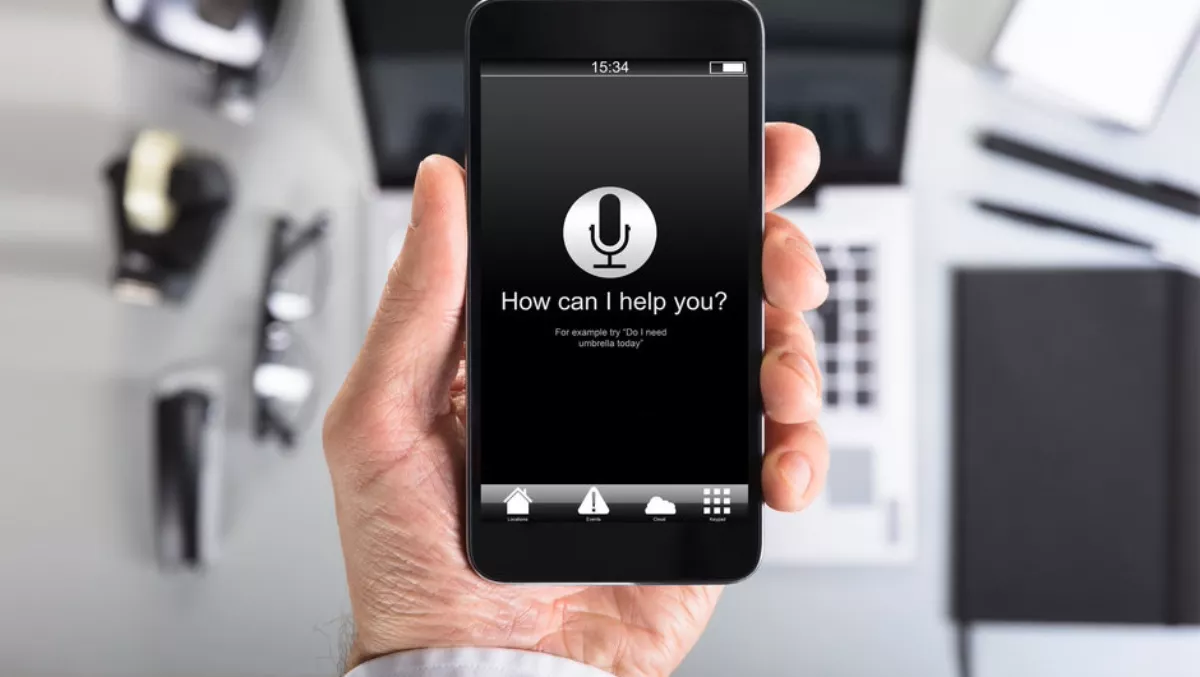 Voice and digital assistants the next enterprise step for AI
Mon, 24th Dec 2018
FYI, this story is more than a year old
In 2018, we arrived at the reality that enterprise-ready AI isn't tomorrow's innovation, it was yesterday's.
Since 2016, we have been embedding AI into CRM to empower a company's sales, service, marketing and IT professionals to make every customer interaction faster, smarter and more predictive.
One of the technology's most powerful capabilities is being able to identify items or patterns and then apply that understanding to future activities. This makes it possible to automate routine and mundane tasks like responding to simple customer queries so service agents are freed up to do more meaningful work. It can also be used to spot changes in customer preferences, identify visual problems in manufacturing, further automate agriculture, detect fraud and better inform business decision making.
In Asia, however, adoption has been relatively slower - while most people are aware of the technology, three in five admitted to not understanding what AI really is. In a research we've conducted, we found that there's an appetite for learning and reskilling so as to be ready for the jobs of the future.
In 2019, regional enterprise decision-makers who most effectively advance their understanding and put together the right pieces associated with AI will establish a competitive advantage to win more business and drive growth.
In fact, IDC forecasted that AI solutions will percolate through enterprise applications and deliver more than US$52 billion in global market revenue by 2021 – a CAGR of 46.2% through to 2021.
In our region, recent Salesforce research also reinforces the need for AI to deliver more personalised customer experiences across every touchpoint, with 84% of consumers in Singapore and 73% in Hong Kong saying it is very important for companies to treat them as a person, not a number.
Next year, we expect AI embedded into CRM to go one step further.
Firstly, AI-enabled user interfaces and process automation will start to replace screen-based applications - in other words, we will see enterprise-grade digital assistants. Instead of having to navigate manually to a specific record or analytics dashboard, it will become possible to retrieve data using a straightforward spoken command.
For example, a company employee could have AI fetch a regional business unit's quarterly sales figures from the company's annual revenue report. Recorded voice memos can also be translated into unstructured voice data, which is then used to update CRM records, notify team members and delegate tasks.
Voice assistants in the enterprise will even be able to give each employee a rundown of business developments, action items and other important information every morning, with companies able to personalise features for different workers to ensure they are receiving relevant updates.
Secondly, enterprises, taking a leaf from Asian consumers' growing familiarity with digital assistants, will advance the use of conversational speech technology for customer engagement. We expect companies to start developing and launching their own customer service bots that their customers can interact with through their Google Assistant or Amazon Alexa.
These bots are supposed to continuously learn and improve over time to acquire a better understanding of what customers want; while being able to escalate a more complex issue to a human agent to continue the dialogue where it was left off.
This year's advances in natural language processing are allowing AI and conversational speech technology to do new things like learn the jargon and unique vocabularies of customers and extract from spoken queries the names of relevant people and companies, making them more feasible for enterprise use than ever before.