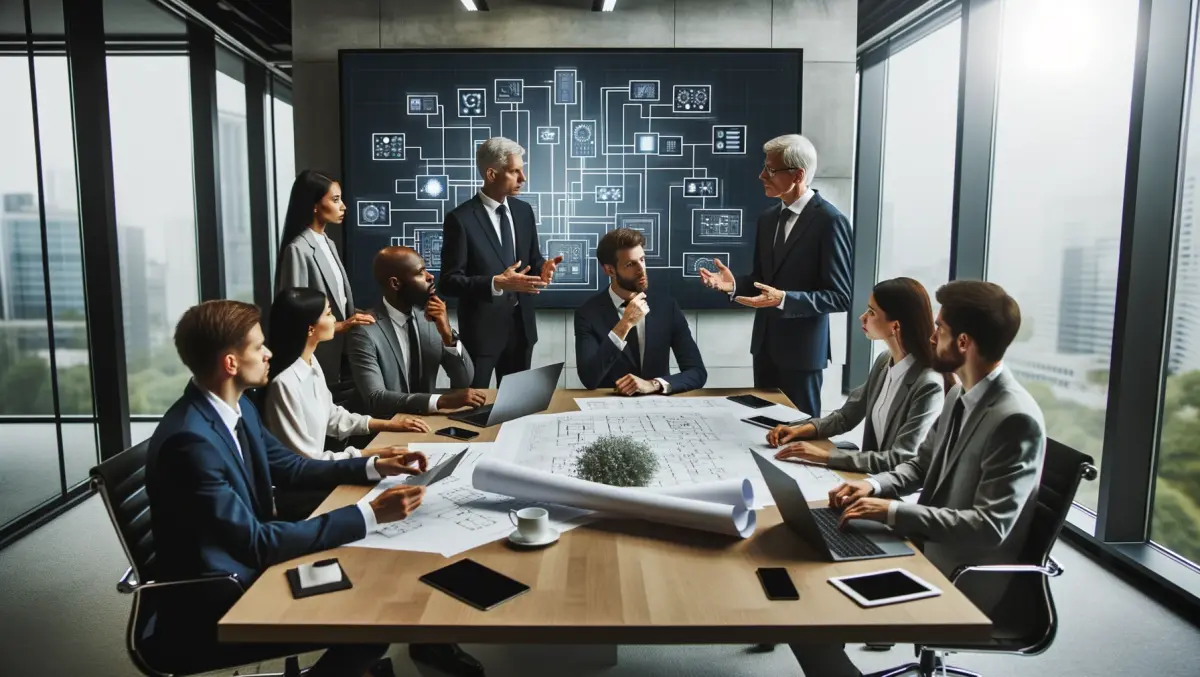 VoIP -Avoid the pitfalls, while navigating the VoIP labyrinth
FYI, this story is more than a year old
* IT Net worldWhen planning an upgrade from a legacy to a VoIP based PBX system, it is essential to understand differences in communication technologies. Already VoIP solutions vary between generation, equipment and technology. It requires knowledge and planning to make an informed choice and to build the best converged infrastructure for an environment.
Sound foundationsThere are essentially three generations of IP-based (or VOIP) PBX systems available.
* The first leverages existing infrastructure, IP-enabling PBXs and bridging the gap between IP and time division multiplexing (TDM) solutions * The second focuses fully on IP transport of voice traffic and requires proprietary network infrastructure. * The third is a distributed software based client-server environment, which can be easily implemented and integrated with existing business applications.
While some vendors may use the same or similar terminology to describe their products, approaches can vary significantly with implications in implementation and results.
For each business, the decision to choose hybrid, hardware-based VoIP or software-switch VoIP solutions depends on several factors. These include the architecture of the existing voice infrastructure, the readiness of the network to support VoIP traffic and critically, how voice communications relates to overall strategic business goals. Whatever the deployment choice, decision-makers need to understand overall advantages and disadvantages of each option.
Creative blueprint
IP-PBX architecture will increasingly put organisations at a competitive advantage over the next decade. Confidence in Session Initiation Protocol (SIP), the worldwide "de facto" VoIP standard, is leading to its rapid worldwide deployment as a replacement of traditional PBXs.
Many small and medium sized businesses are now considering enhanced collaborative tools such as conferencing and instant messaging on the desktop, productivity options previously considered unaffordable and insecure. For instance, with systems integration, accounting personnel can see if a caller has an outstanding bill or query before they even answer their call.
The economic benefits of centralised voice services and strategic benefits of managing voice as an IT application increasingly put enterprises with a TDM or hybrid system at a cost and competitive disadvantage. This doesn't mean enterprises must move immediately to a pure IP solution - but any new technology investment must be proven to move the organisation towards the goal of a prosperous enterprise and the latest generation of pure VoIP systems.
Bricks and mortar
Here are the basic areas to consider when evaluating IP telephony options:
* Asking the right questions
Talk to multiple vendors about their converged or overall IP network vision. How do they handle voice and do they offer "just another data network application"? Does it truly integrate with existing software applications? How can the proposed solution increase operational efficiency in critical departments?
* Avoiding closed systems
When evaluating vendors and products, look for standard-based protocols and standard environments to ensure independence from vendors, flexibility to develop and freedom to add new features and applications.
* Integration matters
Consider and quantify productivity gain by integrating VoIP with core business processes, workflows and applications like CRMs and ERPs. With the latest generation of IP telephony, a set of new productivity-enhancing applications maximise enterprise efficiency and enable new channels to engage to create new profit opportunities.
* Network preparation
Perform detailed IP analysis to understand current volume of voice traffic, then model impact on the IP network. Additional equipment and WAN bandwidth may be required and should be figured into the new environment.
* Demo and Trial Installation
Vendors should be able to demonstrate a proposed solution and may even offer a trial installation onsite.
* Flexibility and Mobility
A system should be able to move and grow with a business no matter how many people, sites or locations it may have in the future.
* Having a fallback plan
IP networks are mature, but backup and contingency planning is still wise. Plan voice rerouting or backup phone lines to avoid a potential service interruption as a fail-over scenario.
Creative vision
One final and essential aspect in a successful evaluation is the handling of the telephone feature set. Take care that every required position in a Request for Proposal has a hierarchical importance assigned, clearly weighted and prioritised. For instance, consider if features such as "music on hold" or "conference functionality" have the same scoring value as "voice recording" or "CTI integration to existing CRM system" or "One number for dynamic team configuration".
A complex technology such as VoIP makes creating an effective Request for Proposal for deployment a major task, but by going forward with "best practice" thinking a successful evaluation and ultimate implementation will be achieved. "The advantages of VoIP are very real and easily achievable in almost every business," says IT Net World director Andy Egli. "The path to implementation can sometimes appear daunting because the technology seems so new, but help is always at hand. Gather knowledge, make an informed choice and your outcome will be so much sounder."
* IT Computer Products
Distributor IT Computer Products believes it has a product that will take the small to medium enterprise (SME) VoIP market by storm.
Peter White, product manager, says the Quadro range of products from manufacturer Epygi are perfectly suited to the New Zealand market.
"We actively went looking for something that we could offer to the SME segment and Epygi had the answer. Key to its success is that it's very simple," he says.
Resellers do all configuration through a web-based interface and, although there are no licensing fees or ongoing maintenance costs – if they want to include a SLA it's up to them, says White.
White has been actively recruiting resellers for the last four months and is keen to hear from anyone wanting to move into the telecommunications market.
"Ideally I'd like to hear from companies that already have expertise in networking and computers as it's easier to teach someone about communications than vice versa."
He warns that IT Computer Products vets potential partners quite extensively before signing them up to resell Quadro products.
"If a customer's network goes down for a couple of hours it's an inconvenience but not the end of the world, however if their phone system goes down that's a big deal hence we want the right people working on it."
Features* The Quadro connects to broadband internet service – Ethernet or ADSL - and supports up to four phones or four PBX trunks. * For calls outside the office, Quadro's caller ID recognises the user's mobile number and authenticates access to the Quadro. Users then dial an extension and the Quadro routes the call on the best possible route – either down the hall or around the globe.
* Most Quadro models have a lifeline safety feature in the event of power failure. If power goes out, one phone immediately connects to the public phone network for emergency services. The Quadro has many PBX features such as voice mail, 3-way conferencing, call waiting and call statistics.
* The Quadro is also packed with an array of network features including a firewall and a virtual private network (VPN) for secure, private voice and data communications.
* Uses standard off-the-shelf telephones and works with standard network hubs and switches
Related stories
Top stories