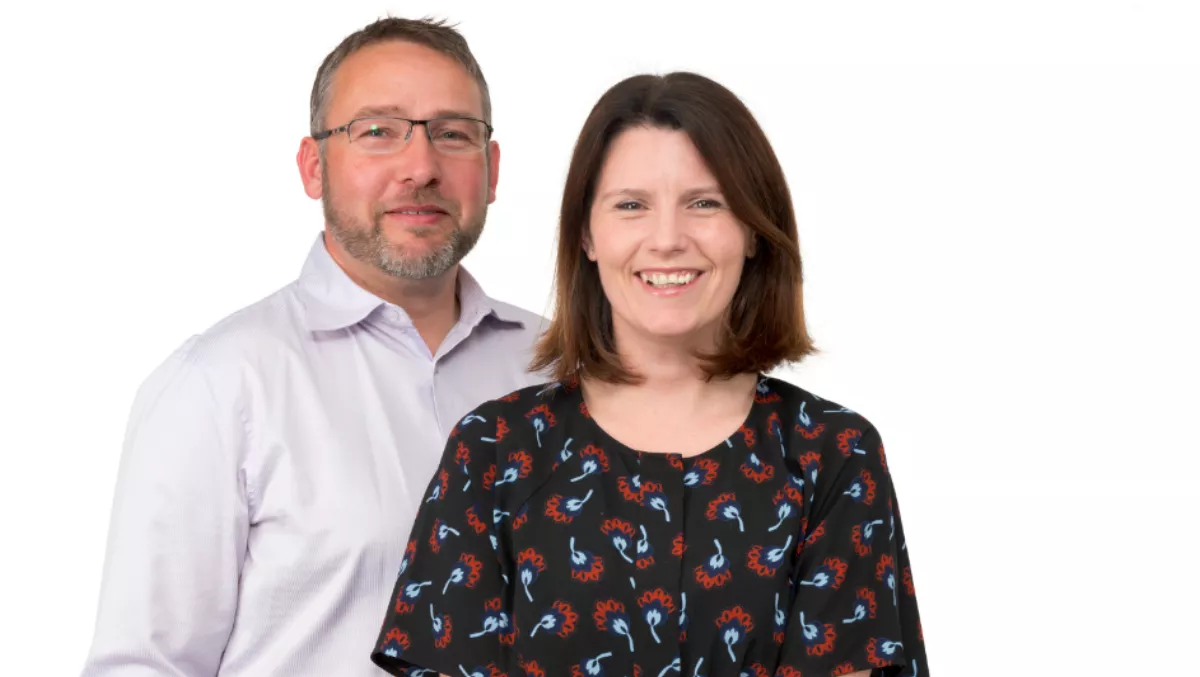 We have a winner… First Connector Systems Ruckus winner announced
FYI, this story is more than a year old
Isometric Solutions' Conrad Stewart and a partner will be heading to the Foo Fighters early next year after being named the first winner of two Foo Fighters tickets in Ingram Micro and Connector Systems' new Ruckus promotion.
The Ruckus Just Got Louder promo will see two more resellers joining Stewart in receiving two tickets each to the concert as part of a three month campaign to woo resellers to the wireless provider.
Resellers registering to become a Ruckus partner receive a welcome pack with 'some really cool giveaways', Dasent says. Further incentives are on offer for resellers who complete some basic online training and purchase NFR bundles.
The first five resellers completing all three steps will also receive a free Ruckus ZonePlanner planning tool for doing site surveys.
The distributor is also giving away two tickets a month in October, November and December to the Foo Fighter's Auckland concert.
Stewart says winning the tickets has been fantastic.
"I was planning to buy some tickets but didn't get around to it," he says.
Auckland-based Isometric Solutions, which provides IT managed services primarily to the education sector, has been a Ruckus reseller for eight years.
"We've been going for 10 years and our relationship with Connector Systems and Ruckus has been going almost since the day Connector first started doing Ruckus about nine years ago," Stewart says.
He says Isometric is seeing 'huge' demand for wireless locally.
"It's like the joke about the main things in life being food, water and Wi-Fi – and it's exactly true. Everywhere we go we expect wireless.
"And that's where Ruckus is fantastic because of its ability to deal with the issues going on around it environmentally.
"It just does what it says it does."
Stewart says Ruckus requires less access points to provide the coverage and speed versus other vendors, reducing cost and potential failure points.
"We can quite happily have access points with 100 people on it and it copes fine, whereas with other products that wouldn't be the case," he says.
Mark Dasent, Connector Systems general manager, says Ruckus offers significant advantages through its patented Beamflex technology, which means a typical Ruckus Wireless network will require 20% fewer access points on average than competing brands
Stewart says Ruckus is always the solution Isometric recommends for any customers seeking a wireless offering.
"If someone comes to ask wanting to know what wireless to go with, we suggest Ruckus, because we know it is going to work, we can get the support we need if we need it, and the product does exactly what is required of it."
Dasent says in its first month the campaign, which runs through to December 22, has seen high interest from resellers.
"We're very pleased with the uptake of the campaign so far," Dasent says.
"We have had more than 35 people register and are in the process of following those ones up to onboard them with training and NFR products."
Dasent says Connector Systems is still keen to talk to any other partners wanting to get onboard with Ruckus.
Dasent, who has just returned from the Ruckus MiniDogs conference on the Gold Coast, says Ruckus offers a strong alternative to other, Wi-Fi vendors in the market.
The event, which is the first Australia and New Zealand-specific MiniDogs run, saw Ruckus highlighting its new partner program and plans for growth in the local markets.
"It was a great event. There's a new lease of life there, with the new partner program and the company keen to get stuck into growing the market here in ANZ," Dasent says.
Resellers can register for the Ruckus Just Got Louder campaign here.
Related stories
Top stories