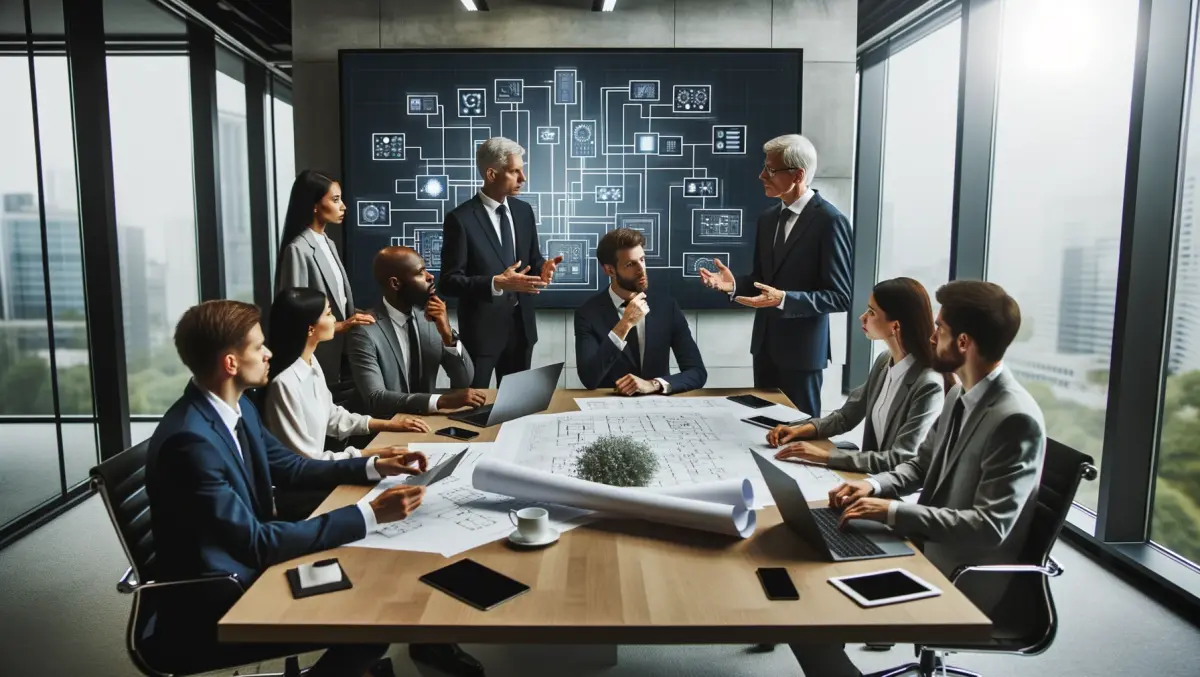 Westcon-Comstor: Transforming IT distribution in the channel
FYI, this story is more than a year old
New Zealand resellers are set to benefit as WestconGroup's New Zealand business rebrands to Westcon-Comstor.
The rebrand, which begins on November 23, amalgamates WestconGroup and Comstor – the distributor's go-to-market brand for Cisco products and services – and will bring a range of benefits for resellers.
WestconGroup launched the Comstor brand in New Zealand earlier this year after gaining distribution of the full Cisco portfolio of products and services.
Dave Rosenberg, Westcon-Comstor Australia and New Zealand Managing Director, says the rebrand will help strengthen the position of both the Westcon and Comstor brands and clarify with the market the relationship between the two.
"Comstor NZ launched earlier this year as we now offer the full suite of Cisco architectures, and re-branding to Westcon-Comstor brings our brand story full-circle," Rosenberg says.
"In addition, the new logo, which combines our two key go-to-market brands, will help cement in the minds of our partners the connection between the two brands, providing the confidence they are working with an established global brand with a clear vision for its future and the reach to co-ordinate its presence on a worldwide scale," he adds.
He says going forward, Kiwi partners will also be the beneficiaries of a growing services offering, supported by the foundation work done by Westcon-Comstor around the world and being able to leverage off those global relationships and frameworks and execute at a local level.
"On the back of the rebrand, we will look to leverage a lot of our global frameworks, in particular our Comstor frameworks including Comstor EDGE," Rosenberg says.
Westcon-Comstor's Engage, Develop, Grow and Extend program, EDGE is designed to maximise resellers' Cisco business by enabling resellers to engage with Westcon-Comstor and gain access to core services, developing a Cisco practice and enhancing new business visibility and growing capabilities with Cisco architecture, before extending and reaching into new markets.
The Kiwi changes follow a similar rebrand in Australia in September, with the new brand rolling out globally over the coming months.
"By re-branding globally to Westcon-Comstor, we are presenting a consistent brand to our market, which recognises and represents both of our key brands for distribution: Westcon and Comstor," Rosenberg says.
He says the rebrand is significant for the New Zealand market as it communicates the evolution of the distributor's business and draws attention to its focus on investing in the future, its commitment to keeping the promises it makes to partners, and the emphasis it places on achieving operational excellence.
"Key to our rebrand message is our dedication to transforming the way IT distribution is done in the channel, which is the foundation of Westcon-Comstor's competitive advantage," he says.
"By working collaboratively with our partners, and staying aware of market trends and innovations, Westcon-Comstor will enable our partners to meet customer needs now and pursue new opportunities across a range of existing, new and hybrid technologies and platforms."
The rebrand will see the introduction of a new logo, with a 'burst' joining Westcon and Comstor together in the new logo, representing the story of the company through the seven colour 'flashes', showcasing the distributor's seven practices: cloud; global deployment; services; security; unified communications and collaboration; networking; and data center.
"Over-time, the new Westcon-Comstor logo will automatically be recognised by our community of vendors and resellers as representing our promise to be trusted advisors, our commitment to deliver results and be responsible for what we do and say," Rosenberg says.
The rebrand also introduces a new tagline: Delivering Results Together, a statement Rosenberg says is at the core of what Westcon-Comstor promises to do for partners.
"The re-brand will strengthen our focus on fulfilling that promise to our partners," Rosenberg says.
"The Westcon-Comstor re-brand is more than 'just a new name and a logo'.
"What you see, ie the logo, is a representation of who we are and, most importantly, what we bring to the people and businesses who trust us to enable them, grow them and help them succeed," he says.
"When people see Westcon-Comstor we want them to feel confidence and trust, and to think 'they are transforming IT distribution, and I want to partner with them'."
Related stories
Top stories