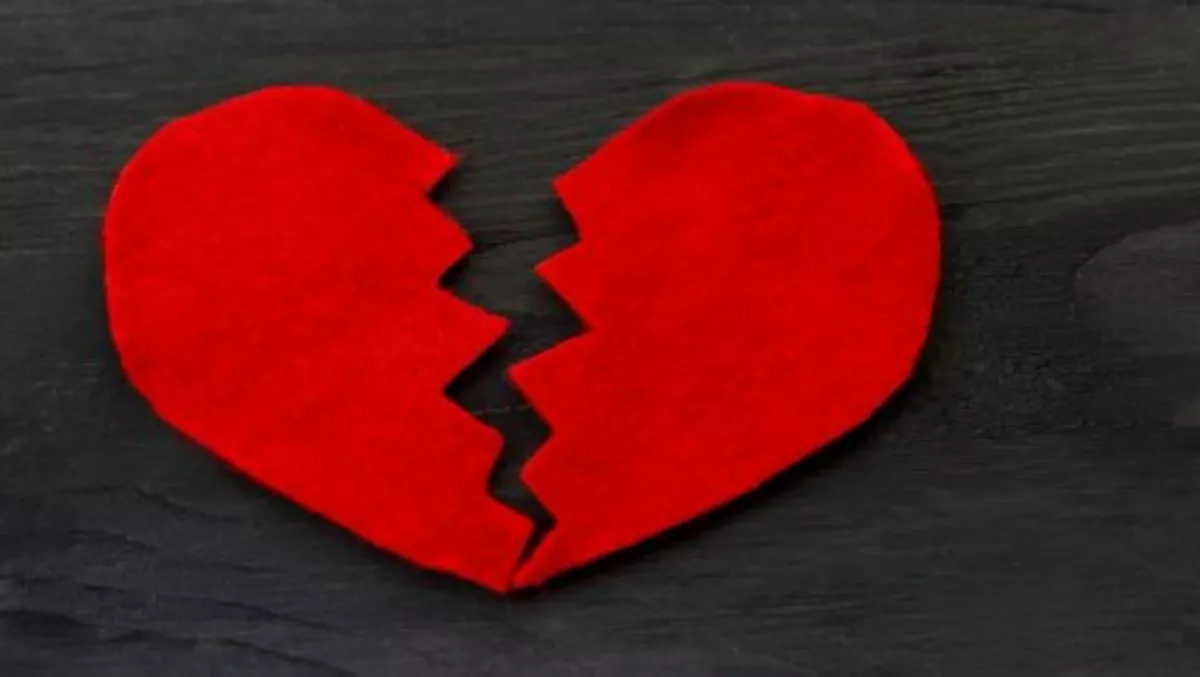 Westcon NZ seeks a little help from resellers to get over breakup
FYI, this story is more than a year old
Break-ups may be hard to do, but Westcon NZ is taking the bull by the horns and tackling its recent break-up with a large storage brand head on – launching an ambitious 'break-up' campaign, which will see resellers reaping the rewards.
Westcon NZ says it decided to take a 'different route' than the industry standard approach, following the recent, very public, end a long-term distribution deal.
The unique and edgy campaign kicked off a week ago, with the distributor aiming to re-engage with its resellers and remind them of the strong stable of 'excellent infrastructure vendors' it has, while focusing resellers, vendors and internal Westcon staff on activities to build pipeline, drive sales and draw focus to Westcon's strategic vendors.
"We want to communicate the change in our business in a light-hearted way, while capturing the imagination of the channel community, and engaging them in activities that capture market share and build new pipeline," Trudi Allerby, Westcon channel marketing executive, says.
The campaign, which will run for three months, is already proving a success, with the number of resellers signing up already exceeding Westcon's targets.
The campaign sees Westcon taking 10 pieces of advice one might receive after going through a break-up and applying that advice to a business application.
Each step features a challenge for resellers – and a prize at the end.
Step two, which kicked off this week, sees resellers required to 'get sweaty' – because we all know exercise is a great way to start the healing process of getting over a breakup.
In this case however, the training is around FlexPod, X-IO, IBM or Lenovo, with three month gym memberships, personal training sessions and fitness merchandise among the prizes which resellers completing the training will be eligible for.
Each of the 10 pieces of advice comes with prizes, including mystery events, cooking classes and dinner parties, high-wire adventures and gold-class cinema 'date night' packages.
Resellers completing five out of the 10 steps covered during the campaign, including three compulsory steps, will go into the draw to win a $5000 travel voucher.
"The initiative is a Westcon-lead campaign designed to promote our range of strong infrastructure vendors," Allerby says.
"The campaign includes training and enablement activities to ensure partners are comfortable and confident with the range of vendor solutions available through Westcon, as well as incentivising and rewarding both companies and individuals for achieving sales, quoting, training and end-user interaction targets.
"By increasing awareness and driving engagement with the vendors in our stable, as well as incentivising selling behaviours which aid partners to extend their range of infrastructure offerings and provide more tailored customer solutions, Westcon has engineered a program that enables our loyal partners to retain and grow the market share."
Allerby says the initiative assists partners to grow their business by expanding their offerings and providing them with the training and support they need to educate their customers and sell the appropriate products.
"This unique campaign has been designed to be disruptive, yet respectful, making the story all about Westcon and its existing vendors," Allerby says.
"[While] changes in distributorship by vendors is not uncommon, Westcon wanted the market to know that removing a vendor from our stable was by no means a negative.
"We are using the experience to celebrate the vendors we do have and drive the market to engage with them in a fun and unique way."
Click here to learn more about Westcon's 10 step journey.
Related stories
Top stories