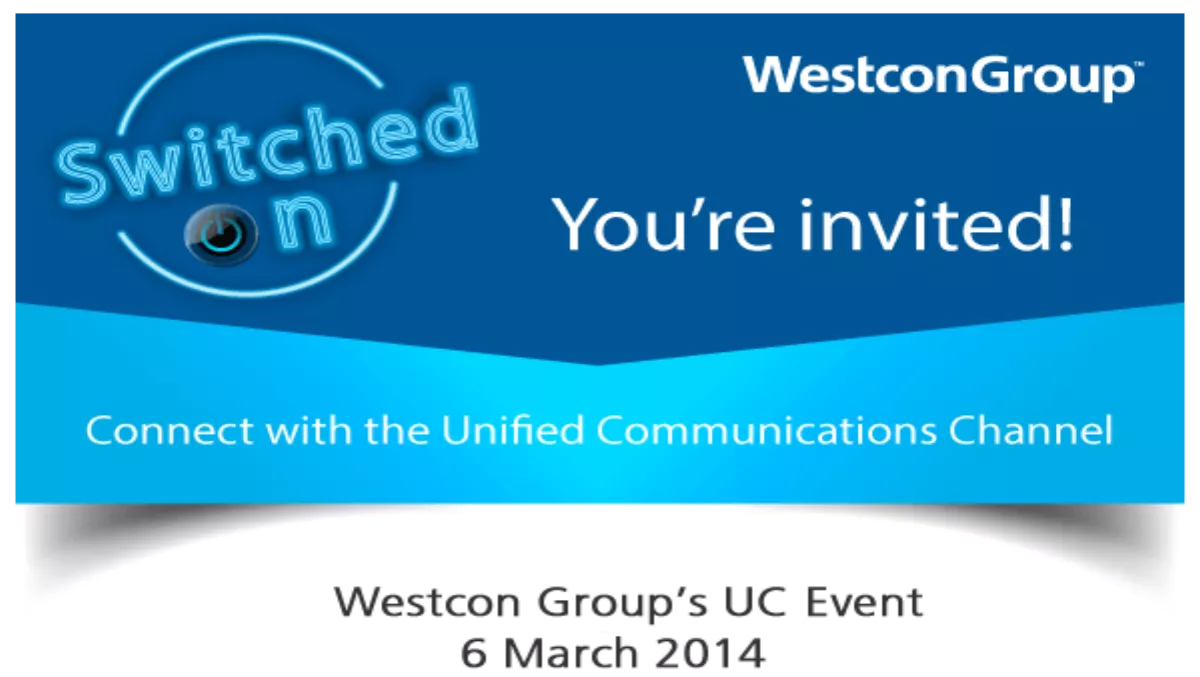 Westcon Unified Comms invite: 10 vendors... 1 message
Fri 28 Feb 2014
FYI, this story is more than a year old
Westcon Group NZ is inviting resellers and end-users to a one-day Unified Communications event, showcasing technical expertise from ten vendors, as well as a host of prizes and giveaways.
Set for March 6 at Westcon's Auckland premises, the Switched On event will showcase a range of live solution demonstrations from the markets big-game players.
In attendance will be a host of Unified Communications vendors, with added incentives such as a $1000 valued 2-night Air New Zealand Great Mystery Escape, Westfield vouchers, Jabra Motion headsets and cases of wine up for grabs.
"We want to enable our business partners to better sell unified communications platforms and all the technology that comes it with," says Danny Meadows, Vendor Business Manager - Unified Communications, Westcon.
"That's why we're housing 10 vendors to help project a complete solution to our partners."
Meadows believes the key draw of the event is the ability for both partners and end-users to interact with a range of vendors in one hit, offering a more complete message of solutions available across the market.
"Instead of investing in demo kits, come along and we can do it for you," adds Meadows, who says the event is primarily focused on enablement and education.
So join Westcon to hear top-performing Unified Communication providers share brand success stories, showcase technical expertise and demonstrate live solutions all at once, with the event welcoming guests anytime between 9:30am and 3:30pm.
For more information regarding the event click here