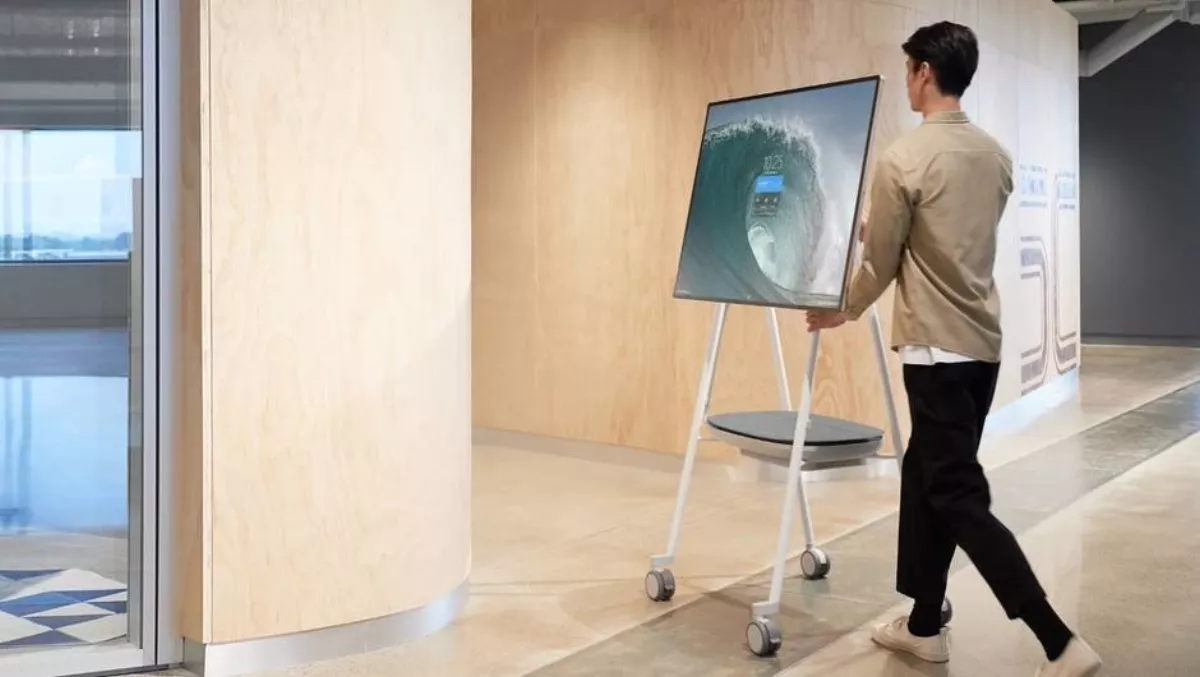 What to expect from the Surface Hub 2S
FYI, this story is more than a year old
Microsoft has released details about the Surface Hub 2S product line, introducing a new 85-inch screen size and bringing battery-enabled mobility to the 50-inch collaboration device.
According to a blog post by Microsoft chief product officer Panos Panay, the team behind the Surface Hub 2S has been focused on providing a solution that focuses on collaborative work.
Surface Hub 2S operates on Windows 10 and is optimised for Microsoft Teams, Office 365, Microsoft Whiteboard and the intelligent cloud.
This latest iteration has higher performance specs in a device that is 40% lighter and with a 60% thinner display, than its predecessor.
It includes a 4K+ 50-inch multi-touch display with pen and touch capabilities and the highest resolution compared to any device in its class.
The Surface Hub 2S also offers a 50% faster graphics performance than the original.
The 2S includes the thinnest edge and smallest bezels in its class and when paired with the Steelcase Roam Mobile Stand and APC Charge Mobile Battery, allows for mobility beyond the conference room.
"How we work continues to evolve every day," Panay says in the blog.
"Not so long ago, the emphasis was on individual productivity. Today that's changed – the situations we face at work are more complex and solving them requires a variety of skillsets and knowledge. It's why people are spending more time than ever before collaborating, and why companies are embracing new ways of working together.
"People see teamwork as critical to their job, but teams are more global and mobile than ever and being in the same room often isn't possible. Businesses are looking to technology to close the gap – not only across departments, buildings and time zones, but also to connect different work styles and perspectives."
Later this year, Microsoft will also offer Surface Hub 2 Display - a pen and touch-enabled interactive display, without the compute - as well as a new configuration option for Surface Hub 2S customers to run Windows 10 Pro or Enterprise on their device(s) for specialised app scenarios.
There is also an 85-inch version Surface Hub in the works that will begin with select customers in early 2020.
"We've been inspired by how our customers use Surface Hub to transform meetings and collaborate," Panay continues, "and we can't wait to see how businesses across the globe will use Surface Hub 2S to empower their teams to work together in new ways."
Related stories
Top stories