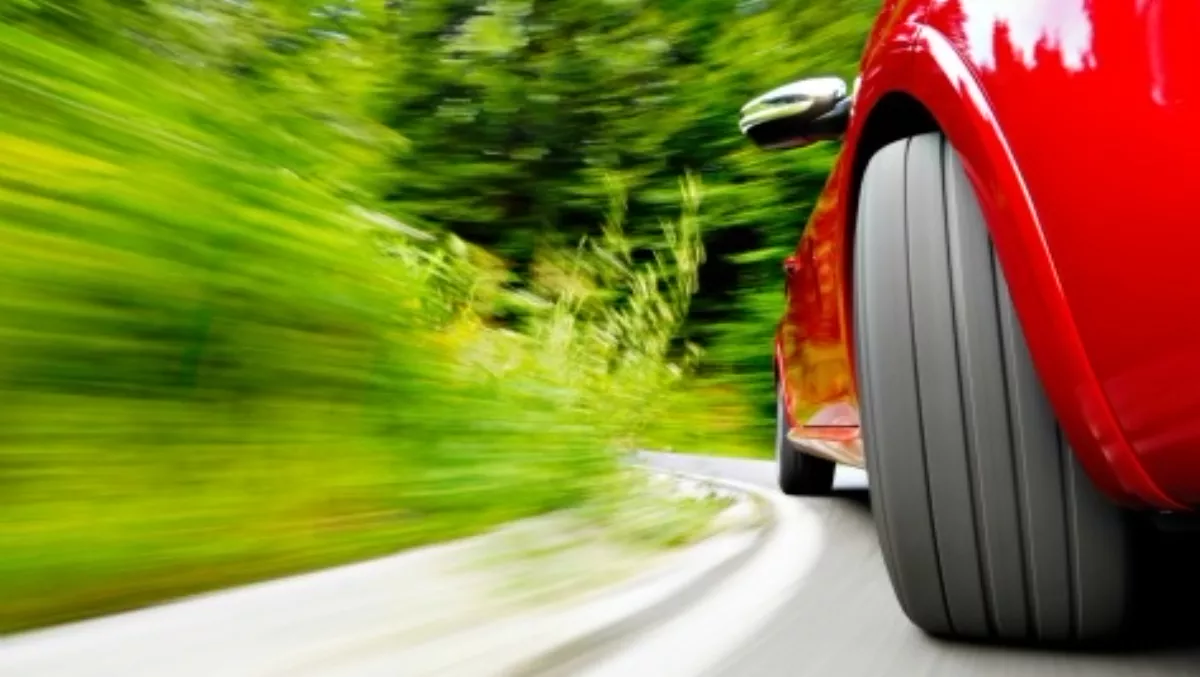 What's happening to your data centre while you're not there?
FYI, this story is more than a year old
Not monitoring your data center or server room is like driving a high performance – and highly-expensive – car without having a dashboard.
It's an analogy Jeff Clynes, Westcon vendor business manager, is keen to stress, particularly heading into the hottest part of the year with many long weekends and Easter at the end of March.
"Going into this time of the year, while everyone is away on holiday, how do you know what is happening to your investment in technology while you're not there?
"It's a little like that performance car without a dashboard – you don't have a fuel gauge, you don't know if you've got oil pressure and you don't know how fast you're going," he notes.
"In the case of the data center or server room, wouldn't you like to know when the power has gone out or there's been a spike, or the cooling system has gone down and the kit is reaching a temperature where there will be failures unless it's cooled rapidly?"
Clynes, who recently moved into the role of vendor business manager for APC by Schneider Electric, Check Point and Blue Coat after four-and-a-half years with distributor Westcon, is a passionate advocate for the benefits of monitoring and its power to ensure preventative action is taken – before critical failures occur.
"Having the ability to have visibility into what is going on is so key," he says. "You've invested in something special and you want to protect it and not just leave it to itself."
With that in mind, Westcon and APC by Schneider Electric have partnered up to offer a range of monitoring bundles to protect valuable IT and data investments.
"We have a range of bundles to suit the smallest computer cupboard, through to a NASA-sized data center," Clynes says. The monitoring can also easily be installed in remote locations, providing, for example, fully automated control of rack access.
Jason Molloy, Schneider Electric New Zealand and South Pacific business development manager for IT business says NetBotz provides a dashboard of how the IT environment looks.
Designed to protect against physical threats, be they environmental or human, the NetBotz offerings are an easily scalable monitoring solution and are in use in many New Zealand organisations ranging from Government Data Centers to Enterprise to small businesses end user accounts.
The NetBotz 455 comes complete with an integrated camera, motion detection and onboard temperature and humidity sensors built into the unit, with no need to add additional sensors.
"The beauty of it is we can do all of those things in one unit, but then we can add smoke detectors, water leak detectors, door opening sensors integrated with camera to take a photo of whoever opened the rack" says Molloy.
"In New Zealand there are a lot of unmonitored rooms, and the main issue we have are cooling issues that are not monitored, fail in the early hours of the morning and you get a thermal overload in your server room.
"You can start with the one unit and add sensors to it as you need. But you get camera, motion detection, temperature and humidity in the start product."
Notifications can be set to trigger when different thresholds are reached, with the ability to send different notifications depending on the situation – a notification when a certain temperature is reached, and a critical alert when an extreme temperature is reached for example.
In an effort to further remove complexity, Clynes says Westcon has put together bundles for the most common Kiwi requirements, providing a three-rack monitoring solution, a five-rack management solution and a five-rack managed solution and virtual StruxureWare Data Center Expert for a virtual management option.
"The core part of each of them is the NetBotz monitoring device itself," notes Clynes.
NetBotz is vendor agnostic, enabling businesses to use NetBotz with generators, cooling systems and kit from other vendors, adds Molloy.
APC by Schneider Electric also now has a range of wireless sensors.
"In the past, a lot of cabling was required if customers wanted multiple sensors, but with the new wireless technology, installation is now even easier," Molloy says. Large data centers in particular find wireless a cost efficient, practical solution, he adds.
NetBotz can also utilise GSM gateways, or mobile networks, providing access for remote sites where there is not network installed.
"We have some sitting in very remote locations – radio towers where they're monitoring batteries for instance," Molloy says.
Molloy says NetBotz has 'a very competitive, low price point' often less than 10% of the investment in the equipment being monitored.
"It's a very small percentage of the capital investment that goes into these rooms," he says.
Adds Clynes: "We want businesses – and resellers – to know there is a low cost solution available to provide visibility into what is happening to your IT investment.
"Why spend hundreds of thousands of dollars on kit and not know what's going on when you're not there?"
The Westcon NetBotz bundles are available until March 31st – grab yourself some peace of mind today so you can enjoy your long weekends and the hot summer weather!
Click here to see the current NetBotz promotion from Westcon.
Related stories
Top stories