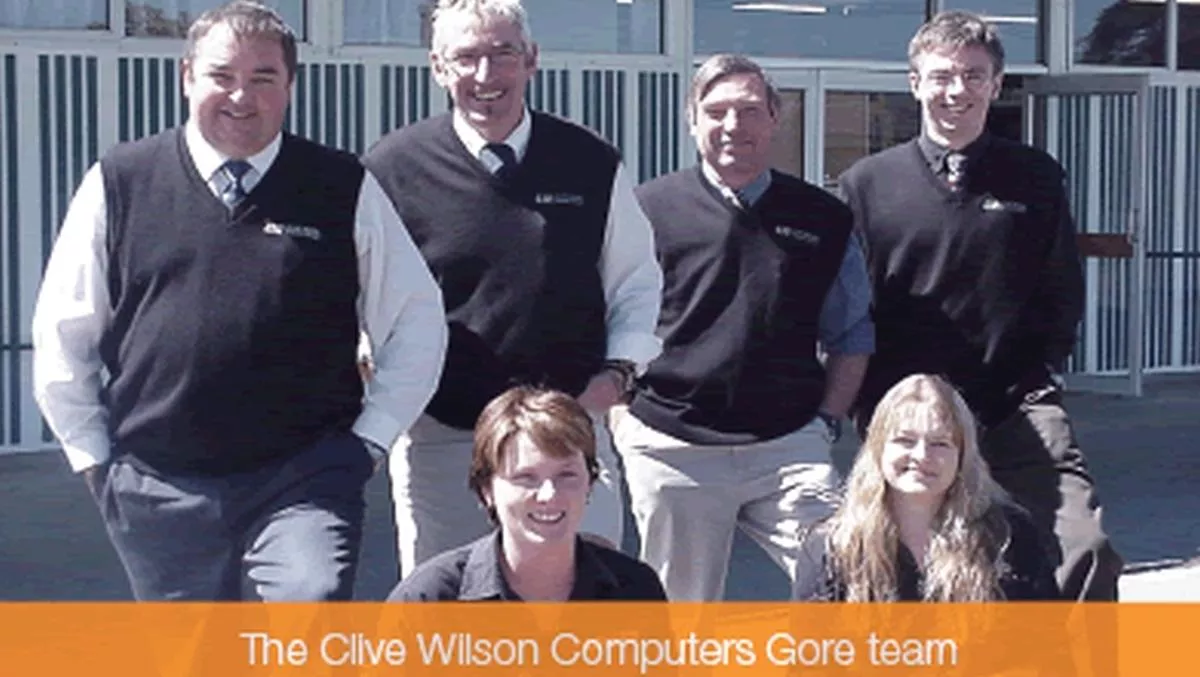 What's the buzz in Gore?
By Contributor,
Sat 1 Jul 2006
FYI, this story is more than a year old
Gore is famous for a number of things. It's the country music capital of New Zealand and world-renowned for its brown trout fishing.
It's also home to Clive Wilson Computers, a computer retail and service company which has been serving the community since 1994.
Ewen Whitefield, managing director, took time out to chat with The Channel about his company.
How did it all begin?
I owned Business Systems Gore - a small computer retail business that specialised in farming software. In 1994 I purchased a local computer company and formed what is now Clive Wilson Computers Gore. Initially I had two staff selling hardware and software to small businesses and farmers. Those were the days when an entry level laser printer was $799.00 and 5gb was enormous In 1995 I started an ISP called Eastern Southland Internet which was rebranded to ISPNZ Ltd in 2000.
How many staff do you have now?
Six full time and one part time.
All the full time staff have been with me for over six years now.
We also have a sub dealer who operates in Ranfurly selling our hardware.
Why did you move into the ISP space?
It was all relatively new and we saw an opportunity. Plus it looked like it would work well with our existing hardware business. I'm from a farming background myself and so are some of my guys so we thought we'd have a crack at it.
Who are your customers?
Small to medium businesses in the farming, education, health and residential sectors. Many of our clients require us to be their IT managers. As they don't have in-house IT staff they rely on us to provide all their advice and support. Because of our large geographical area – which covers from Balclutha to Ranfurly and through to Te Anau – we need to rely on remote support in many cases.
What challenges do you face being outside a metropolitan area?
Our rural customers face broadband challenges in many areas and the increasing cost of freight are two that come to mind.
Also on many occasions we need to travel to get access to professional development and product knowledge which means going to Christchurch or Dunedin. It's quite an effort and expense to get there but I guess that's part of not living in a main centre.
Which distributors do you use?
Insite Technology, Canon, Brother, Dove, Ingram Micro, Concepts Rural Solutions, MYOB, Comworth Systems along with many others.
What are the hot products right now?
Wireless everything.
Cheaper, faster broadband. Remote access to work and support for our partners. Also notebook technology, rural mapping and database software, mobile data, multifunction centres and cost effective colour lasers.
What's dropped off?
Large, bulky CRT monitors.
What's the best thing about your location?
I can get from home to work in five minutes – even in heavy traffic with the lights against me. The people – a lot of our clients are close friends of all the staff. We also have such close proximity to so many outdoor activities, the southern lakes and even the sea. Plus we have the biggest blue cod and oysters and some of the best scenery in the world at our doorstep.