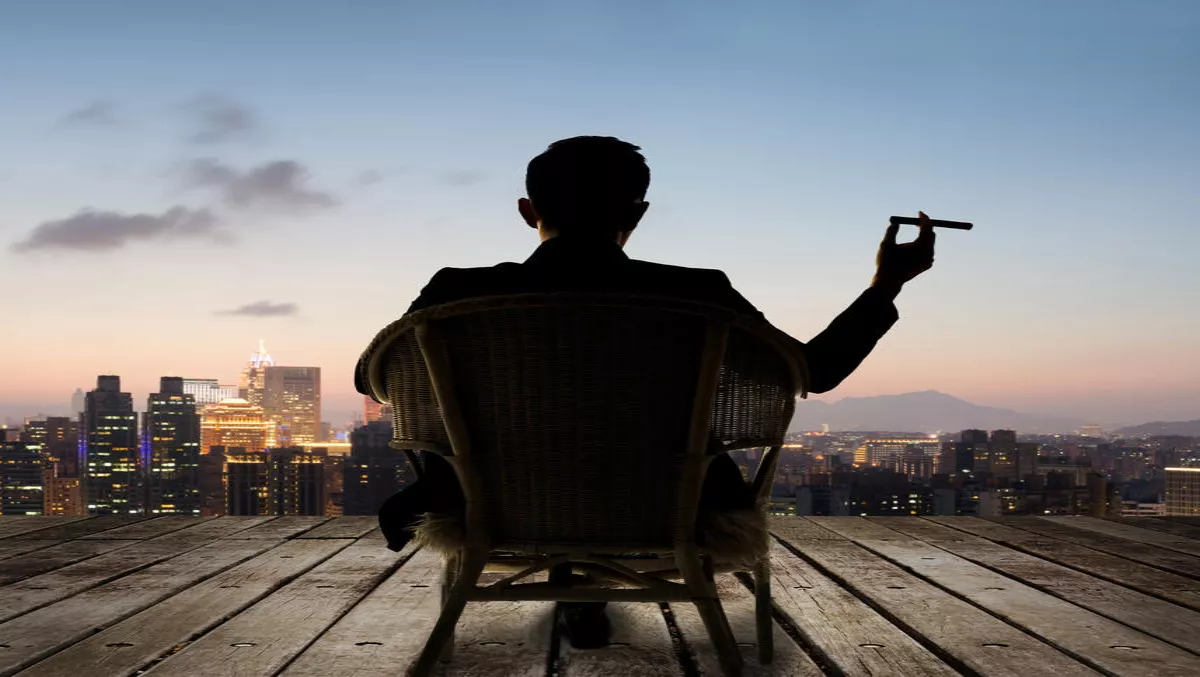 Who are 2016's top tech billionaires? Don't worry, they're all men
FYI, this story is more than a year old
While 2016 has been a tumultuous year for lots of companies, tech billionaires continue to dominate the ranks of the world's wealthiest people.
But who are they? Irish IT solutions firm ERS Computer Solutions takes a look at who and what makes up the Rich List of Tech.
According to an infographic from ERS, the United States leads the way with the most tech billionaires, at 51, followed by China at 19. Canada, Germany, South Korea, Japan and Hong Kong are responsible for having 3-5 billionaires come from their shores, while Taiwan, Israel, India and Australia have two a piece. The U.K, Singapore, Russia and Brazil round out the list with one tech billionaire each.
But who are these tech billionaires?
In tenth place is Michael Dell, chairman and CEO of Dell. He has an estimated fortune of $20 billion.
Next up is Ma Huateng, president, CEO and executive board member of Tencent Inc, one the largest internet companies in China. Tencent controls China's biggest mobile instant messaging service and its subsidiaries provide media, entertainment, internet and mobile phone value-added businesses. He's worth about $22 billion.
The eight richest tech billionaire is Jack Ma, CEO of Chinese eCommerce firm Alibaba. He has an estimated fortune of $25.8 billion.
Former CEO of Microsoft and owner of the Los Angeles Clipper Steve Ballmer comes in at 7th place on the Rich List. Ballmer contributed to the release of the Xbox and Windows XP, and contributed to the rapid growth of Microsoft Enterprise divisions, which now accounts for 55% of Microsoft's revenue. He's worth about $27.7 billion.
In sixth place comes Sergey Brin, presidents of Google's parent company Alphabet. He's also known as a co-founder of Google, the most popular search engine on Earth. He's worth a whopping $38.2 billion.
Next in line is Google's other cofounder, Larry Page. He also invented PageRank, Google's best-known search ranking algorithm. He's worth $39 billion.
Oracle's co-founder Larry Ellison is worth a huge $51.7 billion, coming in at number 4 on the Rich List in Tech. Larry serves as executive chairman and chief technology officer at the multinational computer technology firm.
Of course a list made up of tech billionaires wouldn't be complete without Mark Zuckerberg, co-founder of the largest and most popular social network in the world, Facebook. Worth about $54 billion, Zuckerberg serves as chairman and CEO of the social network company.
Runner up for first place is Jeff Bezos, CEO of Amazon.com. Bezos is estimated to be worth $66.2 billion dollars.
Facebook and Amazon have nothing on our first place tech billionaire however. And no surprises here, it's Bill Gates, the founder of Microsoft. An American multinational tech firm, Microsoft develops, manufactures, licenses, supports and sells computer software, consumer electronics and personal computers and services. Gates, who now serves as a technology adviser and co-chairs the Bill and Melinda Gates Foundation, has an estimated fortune of a crazy $78 billion.
So it looks like the tech world is the place to be if you want to make some serious cash.
Related stories
Top stories